Cole Money Fights To Save Arm From Blood Disease (Graphic Photos)
Warning: The photos below from former Fratmen and GayHoopla porn star Cole Money are extremely disturbing. Do not scroll down if you are not comfortable viewing graphic images of wounds.
Cole Money's battle to save his arm started late last month:
Warning: The images below are extremely graphic.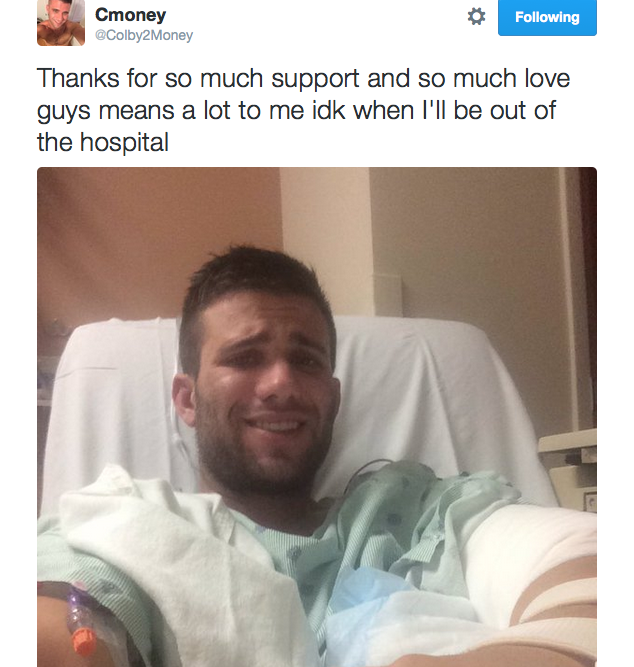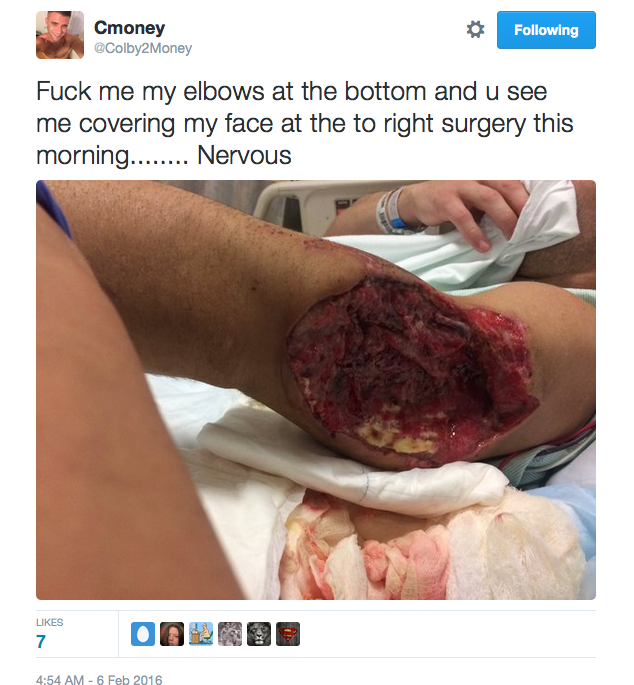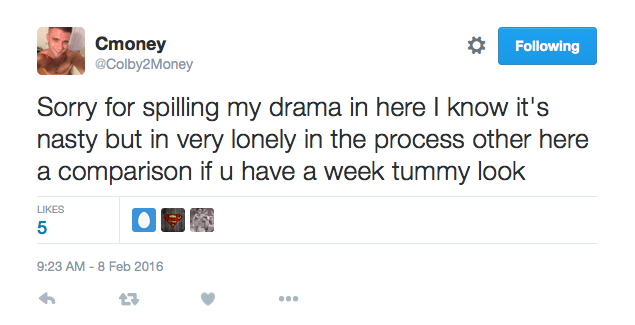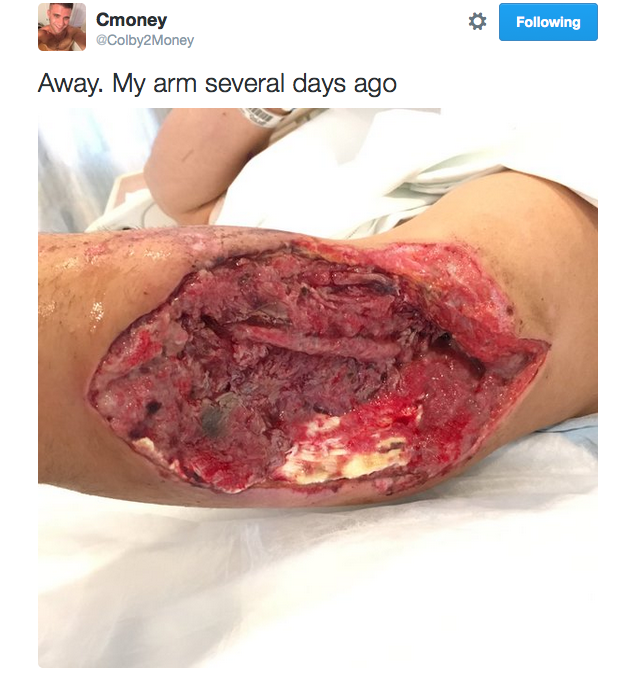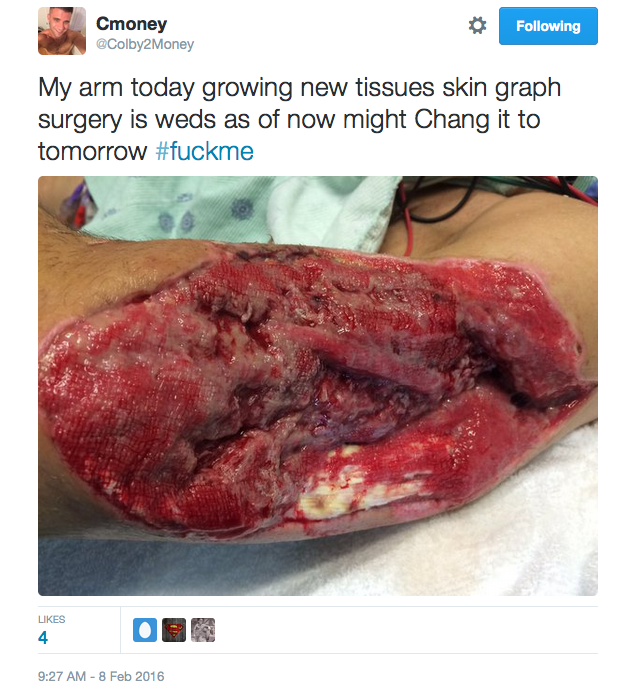 Cole Money's next surgery is scheduled for Wednesday. If you're on Twitter, feel free to send him words of encouragement.