[UPDATED] Gay Porn Star Halloween: Austin Wilde, Ty Mitchell, Beaux Banks, Johnny V., And More Show Off Spooky/Slutty Costumes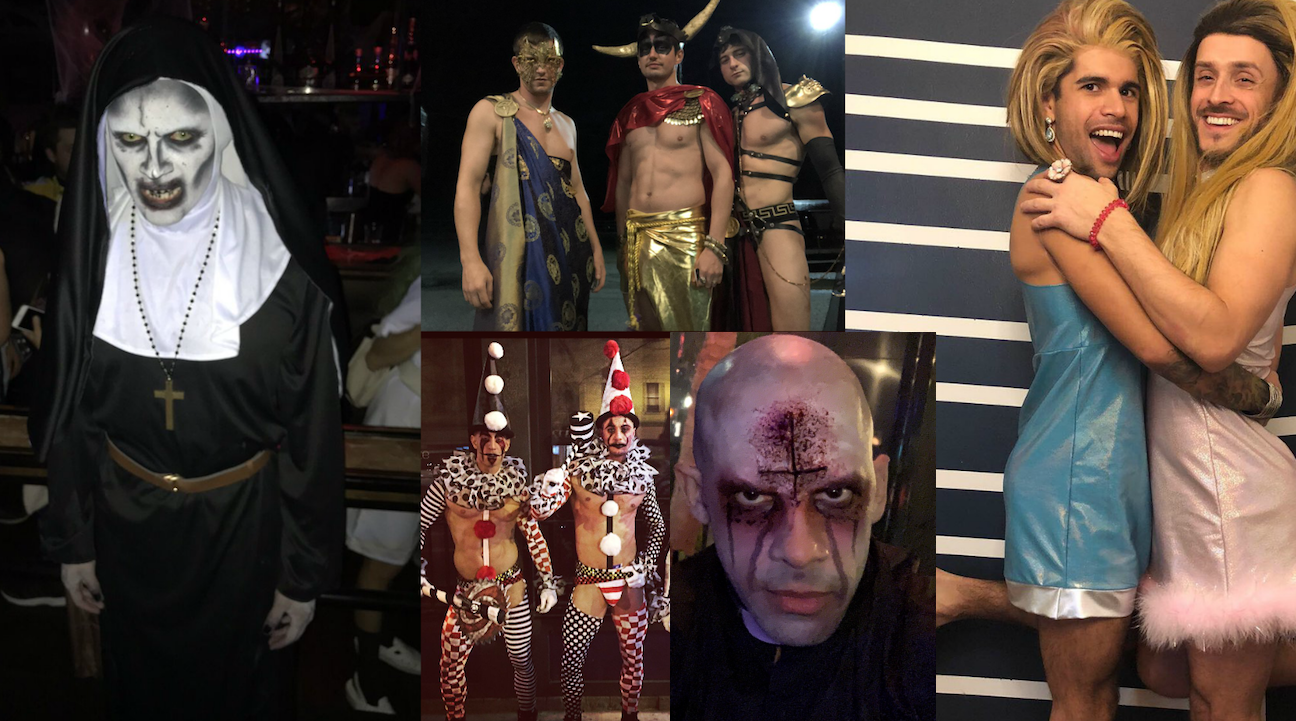 This post is being continuously updated below.
There will no doubt be more Halloween costumes on display over the next few days (and this post will be updated as new photos are shared on social media), but here are all the ones I've seen this weekend as your favorite gay porn stars celebrate the spookiest/sluttiest holiday of the year.
First, my personal fave, as Ty Mitchell and friend are absolute perfection as Romy and Michelle:
For anyone unaware, Romy And Michelle's High School Reunion is one of the greatest comedies of all time, and Ty (as Romy) and his friend (as Michelle) really nailed these looks: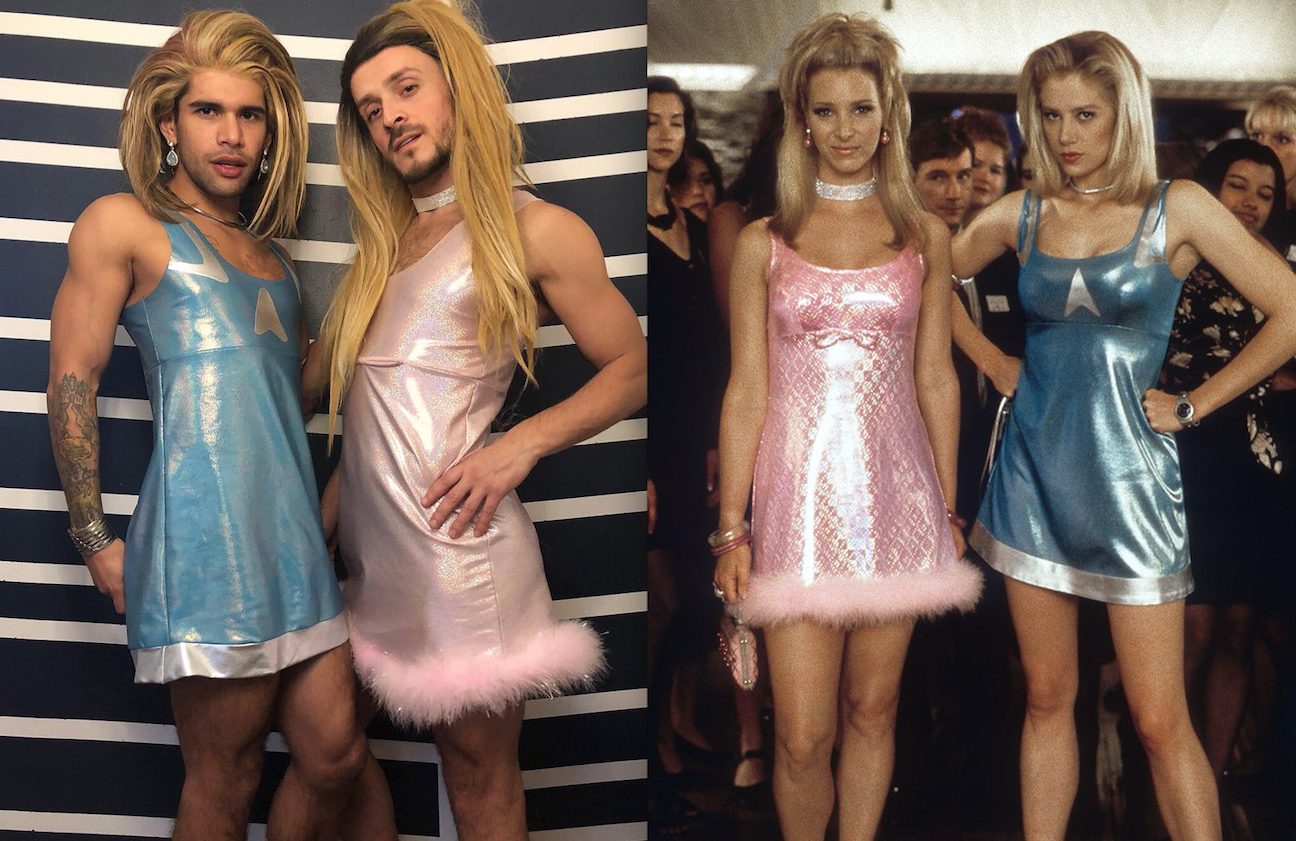 Next up, Johnny V., Skyy Knox, and friend are serving us very fuckable, yet very evil clowns:
Clowning around 🤡 pic.twitter.com/ExWYTHQ5Rj

— Skyy Knox (@SkyyKnox) October 28, 2018
Lucas Leon as Super Mario Bros. villain Bowser Bowsette:
Grayson Lange as a slutty prison inmate:
Beaux Banks looks like he went as a slutty cow, which no doubt prompted a million "got milk?" requests all night:
Joey Mills gives us an epic recreation of Raoul Duke (a.k.a. Hunter S. Thompson), from Fear And Loathing In Las Vegas: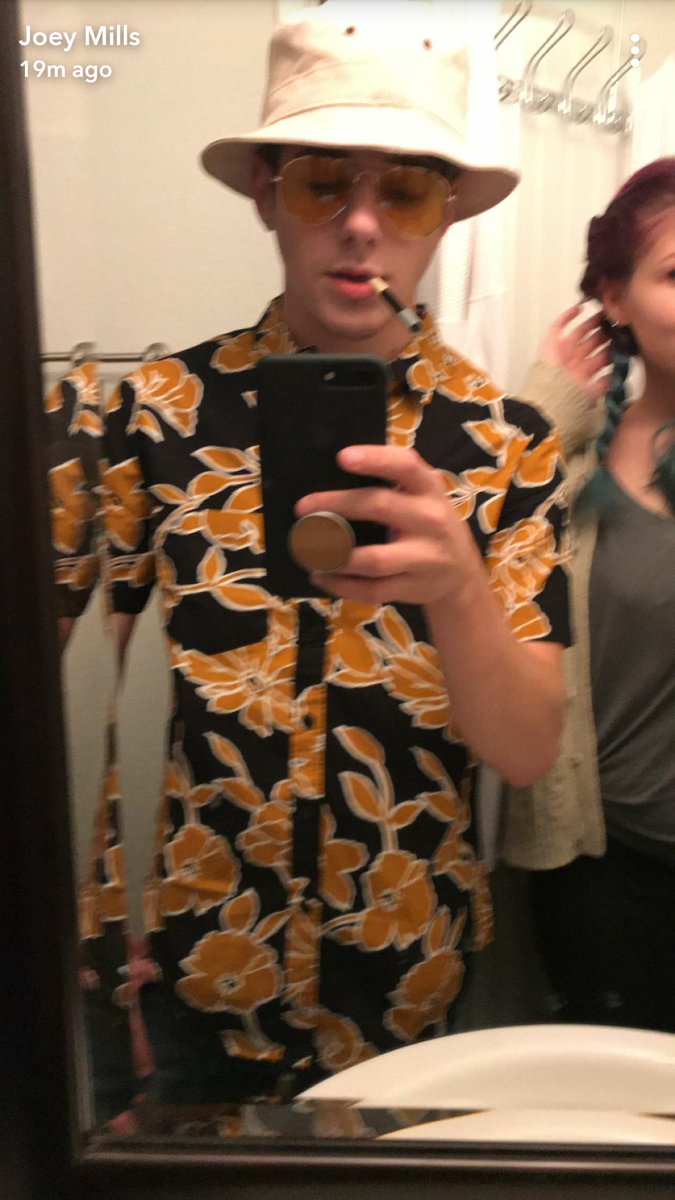 FYI, the character was played by Johnny Depp in the film adaptation of the novel:
The hunks of the night were Mickey Knox, Colby Chambers, and Taylor Reign, who went as Greek warriors (or maybe Roman warriors?):
Andy Taylor as a slutty cat:
Alex Roman as slutty Aladdin: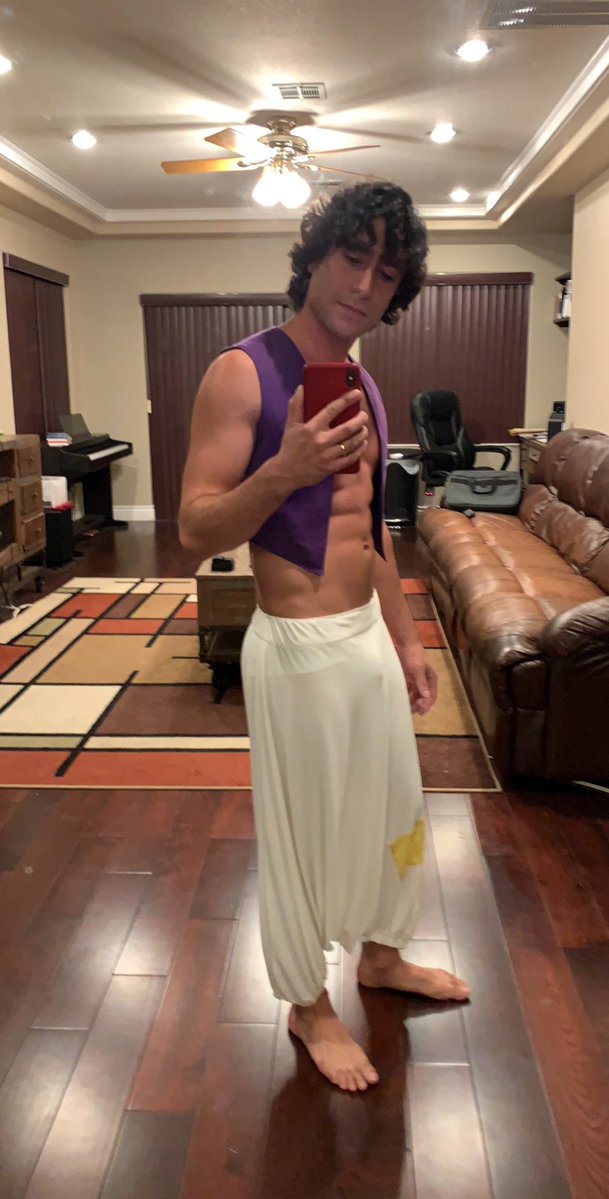 Casey Everett, feeling a bit horny: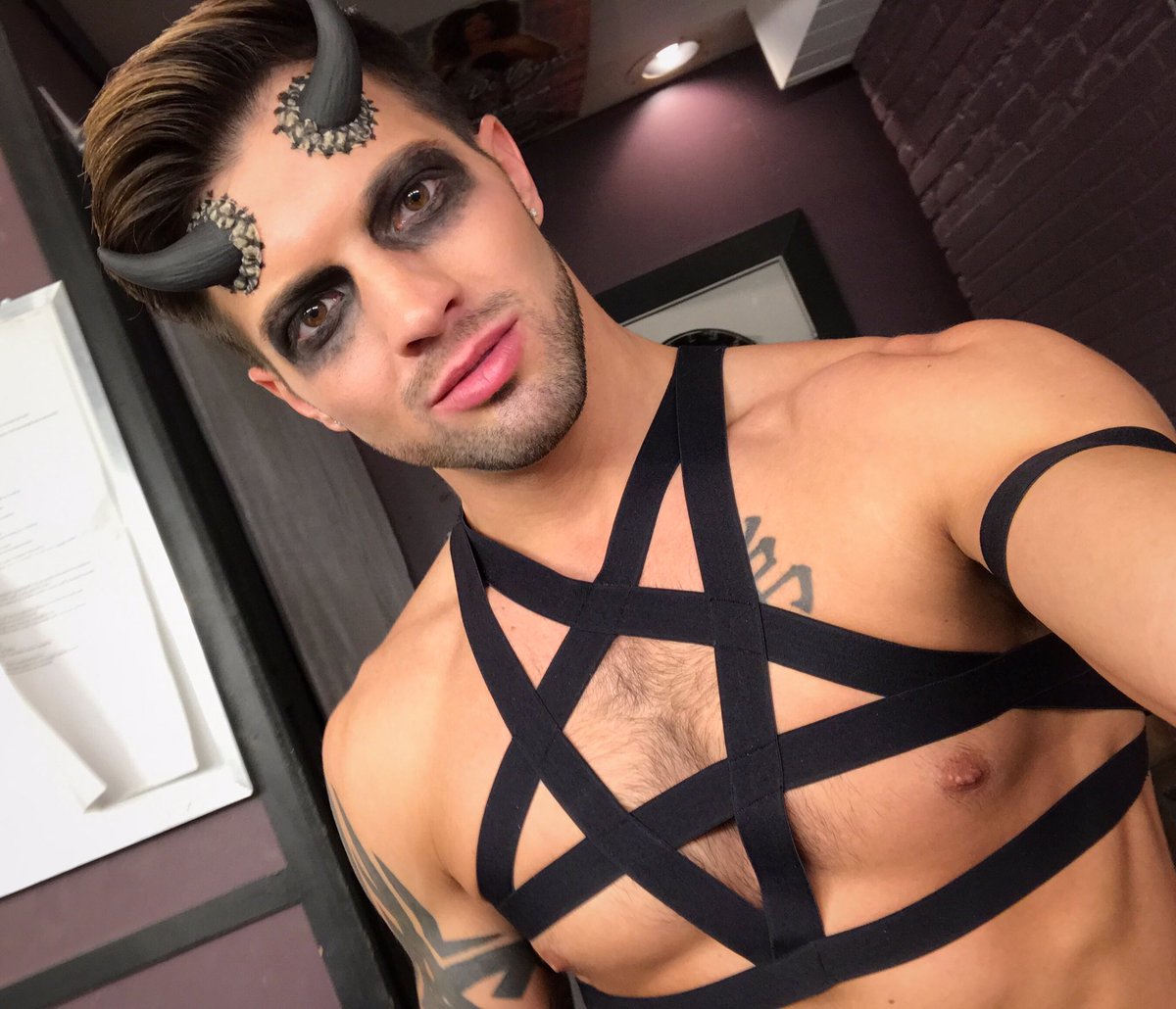 Finally, some of the best makeup of the night goes to George Alvin, as a gay demon:
More superb makeup, as seen on the nun (and the bloody friend) below. Can you even tell which gay porn star is dressed up as the evil nun?
That creepy nun is actually Sean Cody star Asher.
Surprise: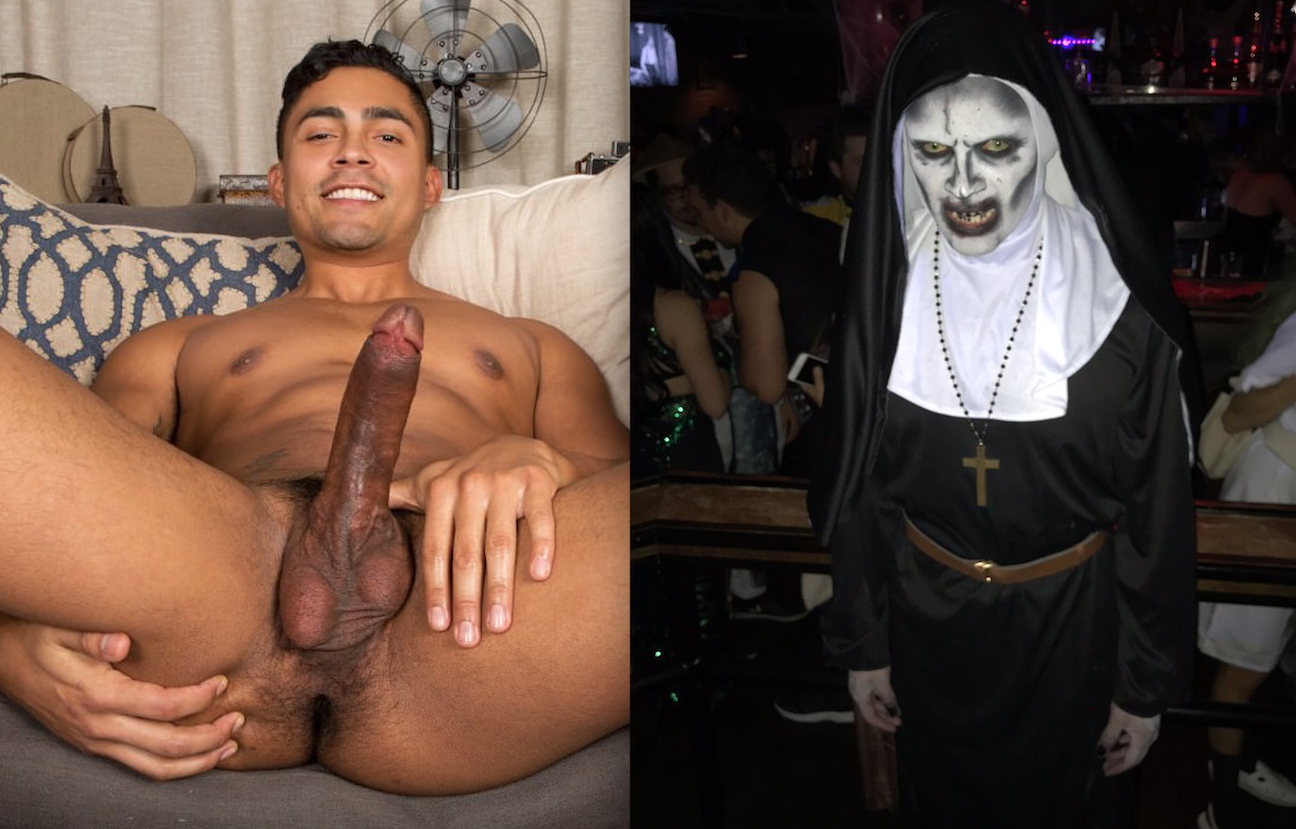 [Sean Cody: Asher]
ADDED:
Remember gay porn star Kirk Cummings? Here he is as Britney Spears, from the "Baby One More Time" era: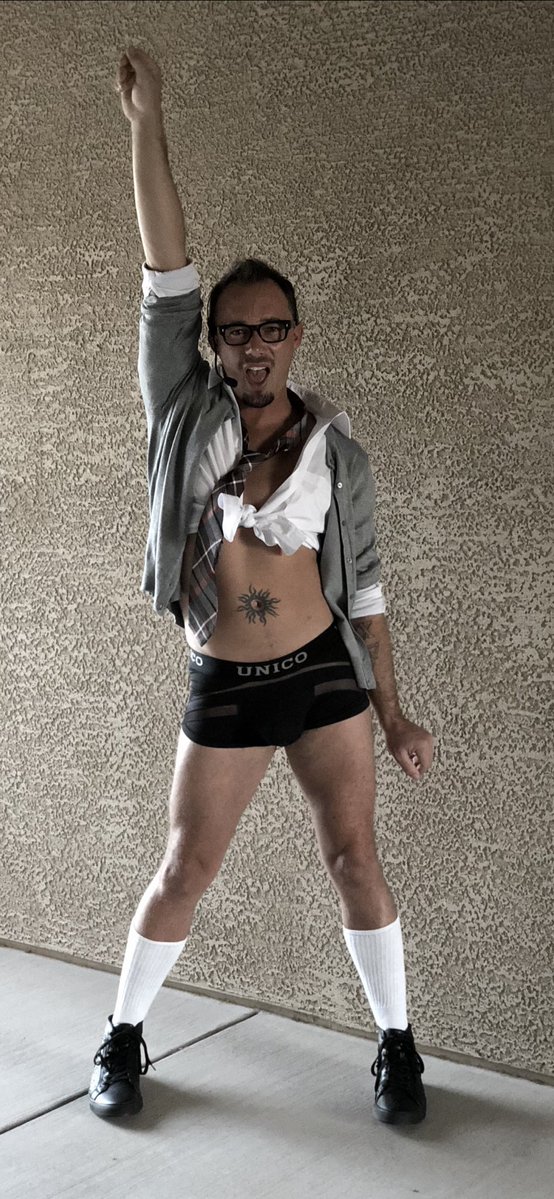 Here's Muscle hunk Derek Bolt, in what has to be the sexiest costume of the weekend:
Cows have been popular this year, as evidenced by Beaux Banks and now Cameron Dalile:
One of the hottest DILFs (demon I'd like to fuck) this year, it's Trent King:
Dressed up in the always popular "Slutty Caution Tape" costume, it's Joey Mills and Cameron Parks:
This is not a costume, but given the caption Greyson Lane wrote on the tweet accompanying these photos, I can't not post this:
Deviant Otter is finger lickin' good, literally:
Sean Ford, serving slutty devil: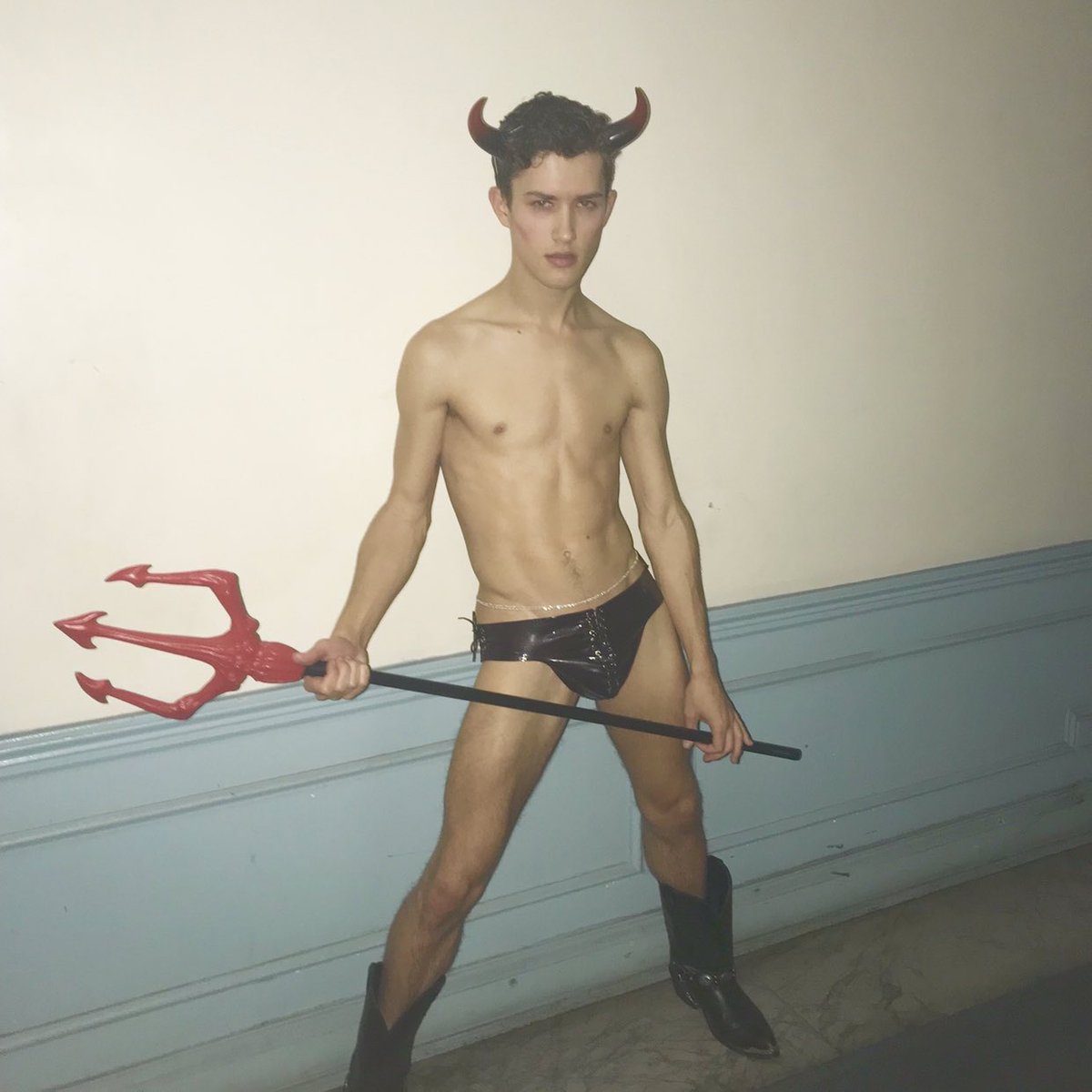 More incredible makeup, with Jordan Wilde (looks like he might need to see a good orthodontist?) and Austin Wilde (please pray for him) as the scariest duo of the night. I would be seriously shook if I saw them in person: