Gay Porn Star Jake Porter Comes Out In Defense Of Anti-Gay VP Mike Pence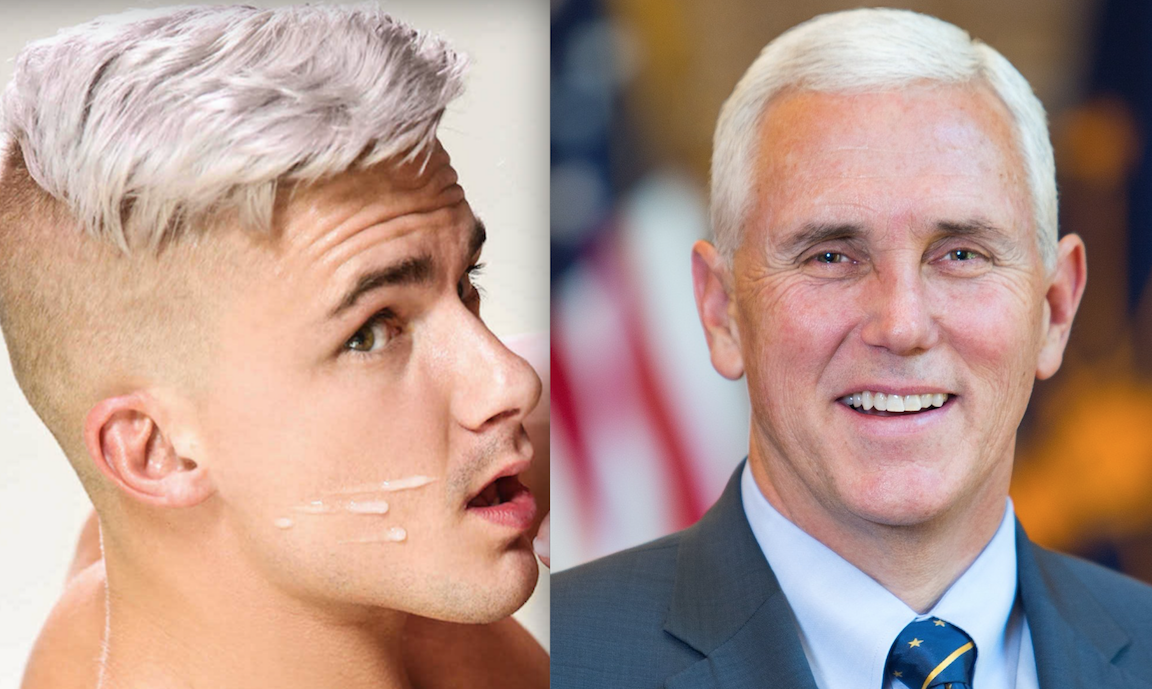 Jake Porter is nothing if not consistent. The alt-right gay porn star and Andrew Christian underwear model—who recently compared female porn fans to murderers—has been a proud supporter of Donald Trump since at least 2015, and this week he's come out in defense of Trump's notoriously anti-gay Vice President, Mike Pence.
Yesterday, Mike Pence's well-documented support of gay conversion therapy—a pseudoscientific practice used to humiliate, torture, and endanger the lives of LGBT people by "converting" them to heterosexuality—was brought up after Pence attempted to compliment openly gay Olympian Adam Rippon, who declined to meet with Pence because of his record of homophobia. In the Twitter thread below, Porter chimes in with a defense of Pence, incorrectly stating that Pence's support of gay conversion therapy was "misinterpreted":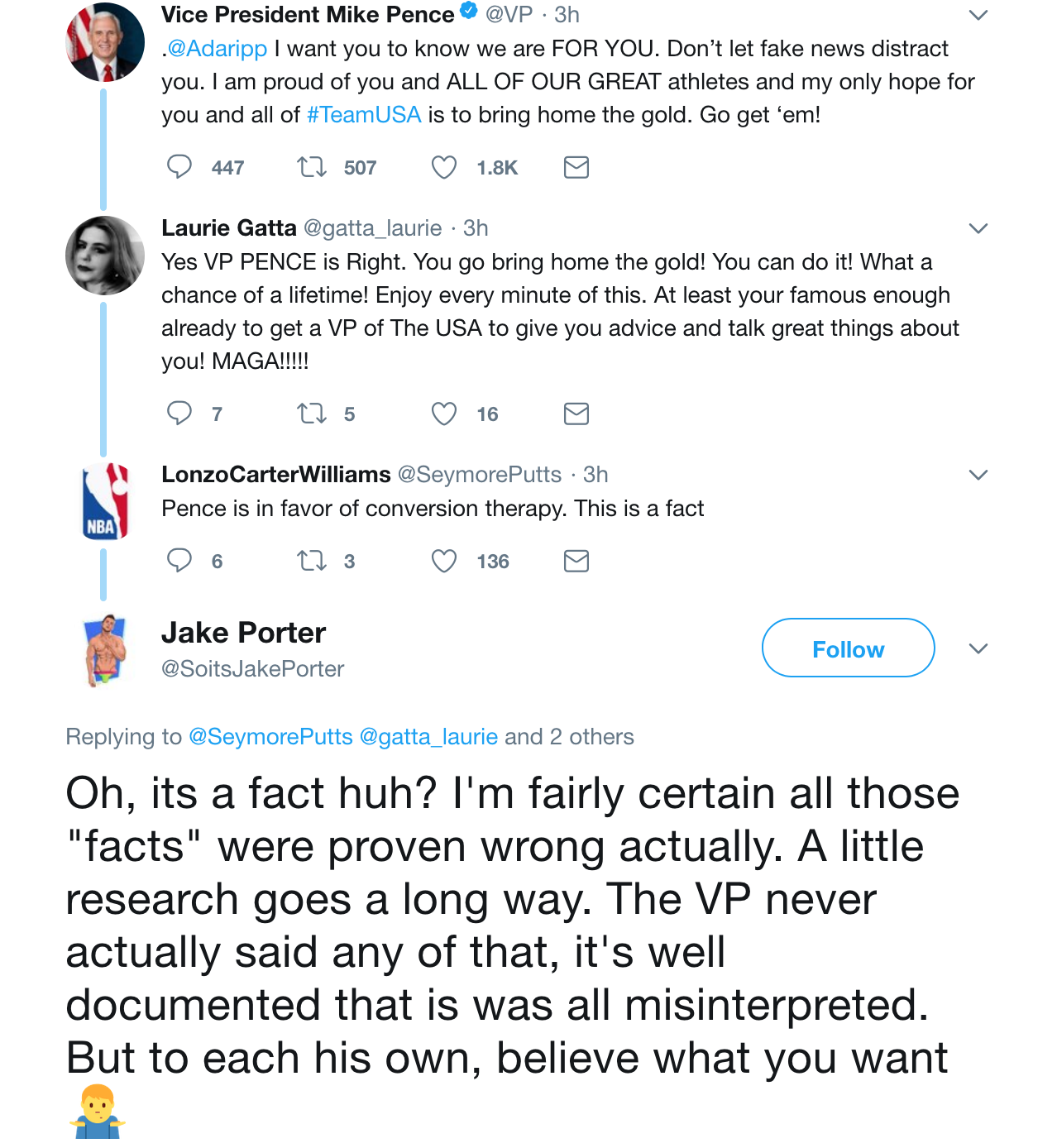 Jake Porter is, as usual, wrong. As documented over the years by multiple sources (including Pence's own campaign website), Pence ran for Congress in 2000 and clearly stated that, with regard to reauthorization of the Ryan White Care Act, federal resources should "be directed toward those institutions which provide assistance to those seeking to change their sexual behavior," which is a clear sign of support for gay conversion therapy.
If Pence's support of "institutions that change sexual behavior" wasn't an obvious enough example of homophobia for Jake Porter, Pence is also a longtime, vocal opponent of same-sex marriage and gay rights, and in 2006 he said that gay couples signaled "societal collapse." And, just last year, Donald Trump "joked" that Pence wanted to hang all gay people.
This afternoon, Porter eventually deleted his tweet in support of Mike Pence, so maybe he's converted to seeing the truth about the anti-gay VP.