[UPDATED] Gay Porn Star Markie More Quits NextDoorStudios After Alleging That NextDoor Director Rocco Fallon Threatened His Life
This post has been updated below with more details from Markie More on the alleged threats to his life made by Rocco Fallon.
Did Secretary of Defense James Mattis think he'd be the only one making headlines for quitting his job today? Move over, queen, because gay porn star Markie More has also resigned from his position today!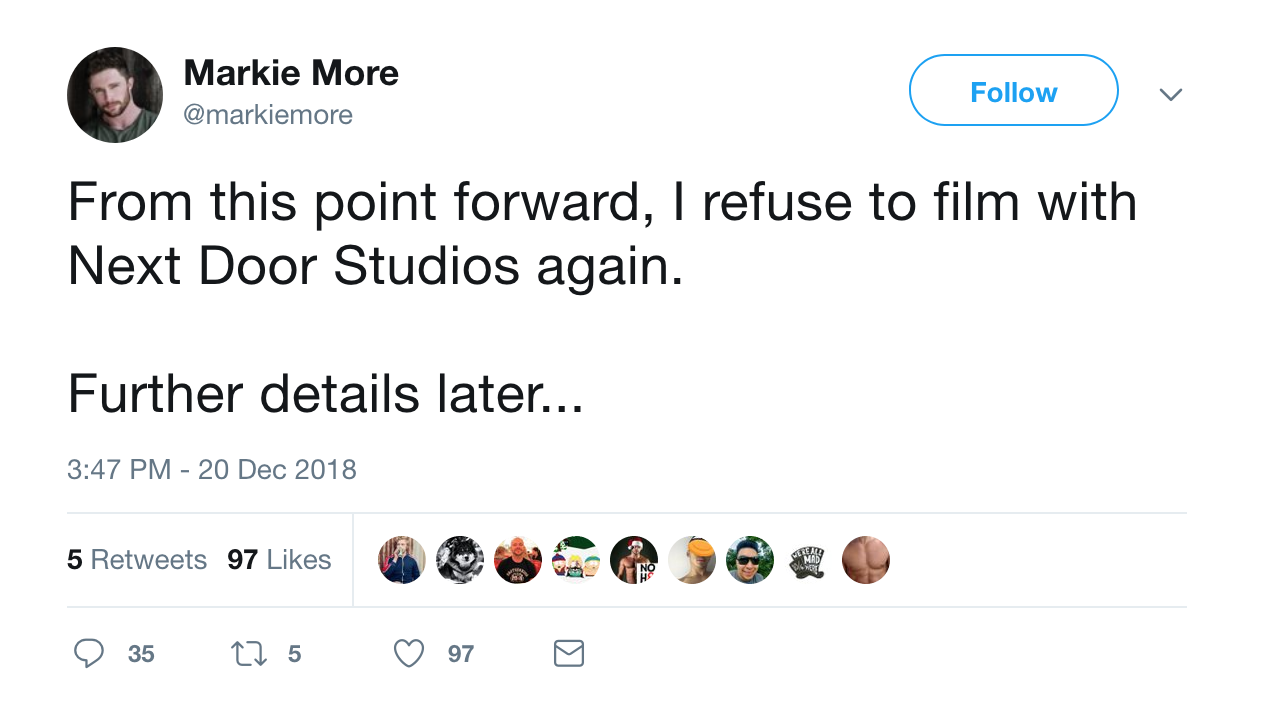 Like Mattis's resignation letter to Donald Trump, Markie More has his own tea to spill about his NextDoor departure, and he revealed some of the drama while replying to a tweet from NextDoor's production manager, Rocco Fallon. Fallon—who produced and directed More in dozens of scenes over the last four years—shared yesterday that he had "never lived a year as dark as this one," and that people around him have become "monsters":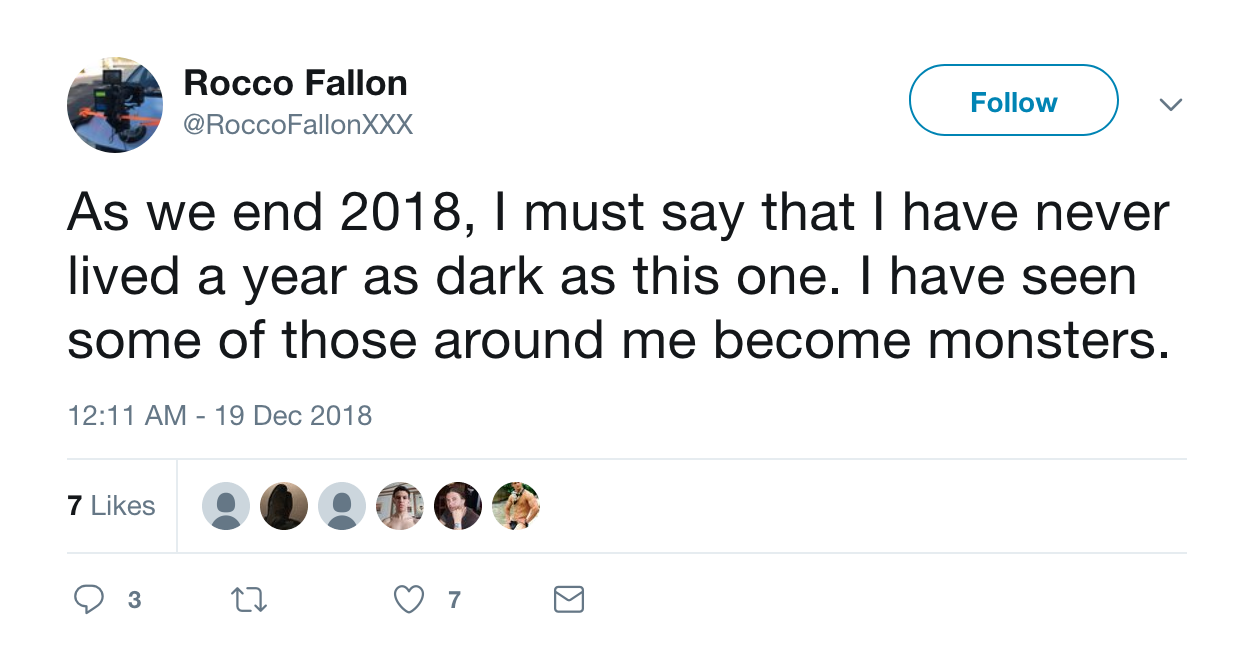 Markie More replied today with the shocking allegation that Rocco Fallon had threatened his life, and that it was in fact Fallon who was the "monster":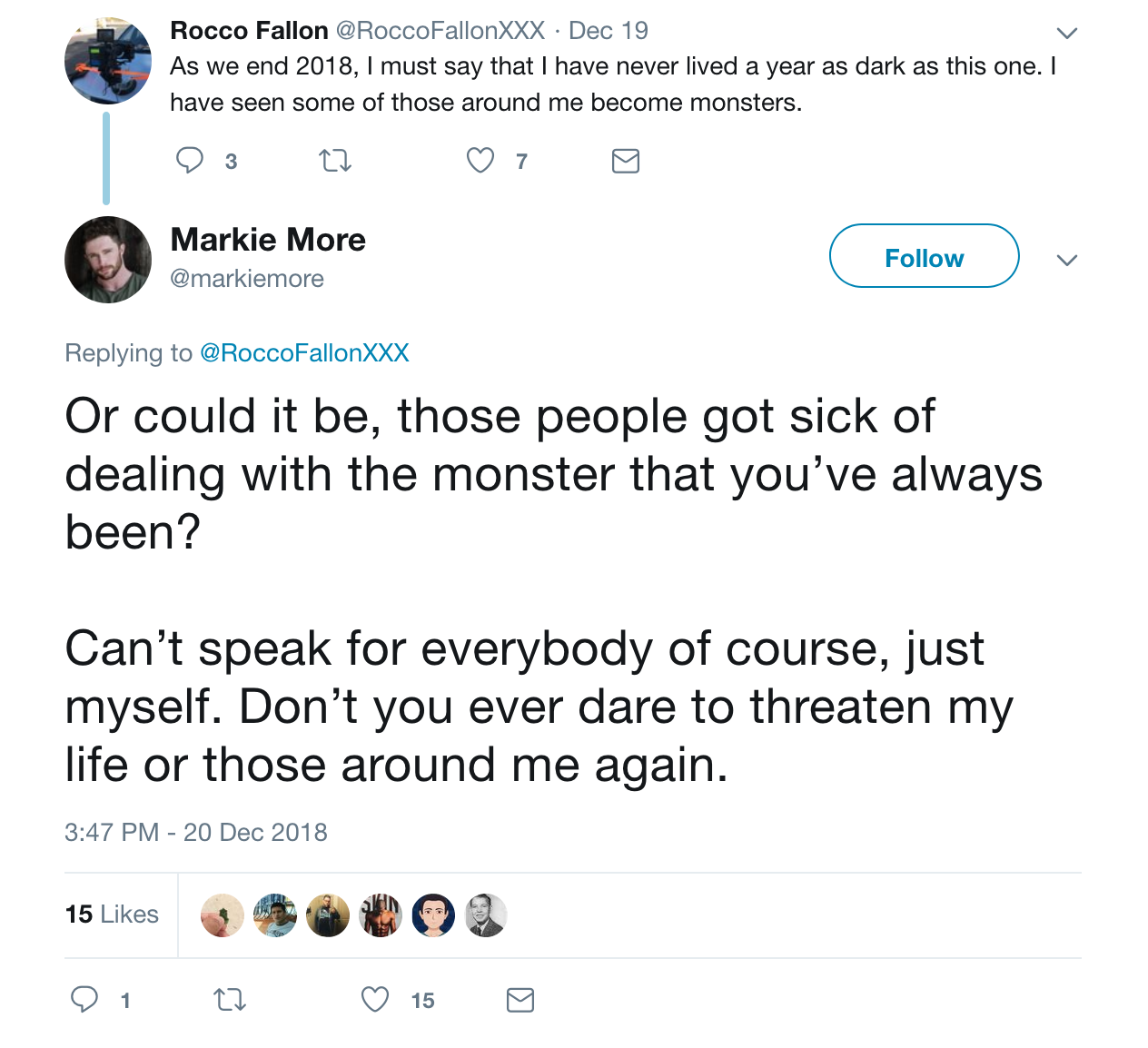 Str8UpGayPorn has reached out to both Fallon and More for comment and details on the alleged threats, and this post will be updated should they respond.
Markie More, as you'll recall, once retired for 23 days in early 2017, but he announced his un-retirement three weeks later at an annual industry event, The Phoenix Forum, during a male strip show. Many industry insiders believed More's three week retirement/un-retirement was a publicity stunt.
UPDATE:
Markie More has provided more details on the alleged threats to his life made by Rocco Fallon, including the shocking claim that Fallon threatened to hire a hit man to kill More.
If these allegations are true, More might want to consider contacting the authorities, as threatening to have someone murdered is obviously a very serious crime.
Rocco Fallon's Twitter feed has been dark since yesterday, and he has yet to respond to requests for comment.