Gay Porn Star Matthew Rush Arrested In Florida For Assault And Battery
He was among the most popular gay porn stars of the last decade after appearing in dozens of titles as a "lifetime exclusive" for Falcon Studios, and now Matthew Rush is appearing behind bars in Florida for alleged assault and battery.
Rush—who has stayed in the public sphere via gay porn cameos, hosting gigs, and live appearances using his real name, Greg Grove—was arrested earlier today on a "touch or strike/battery/dating violence" charge, indicating that the person he assaulted was likely his boyfriend or romantic partner. Mug shot: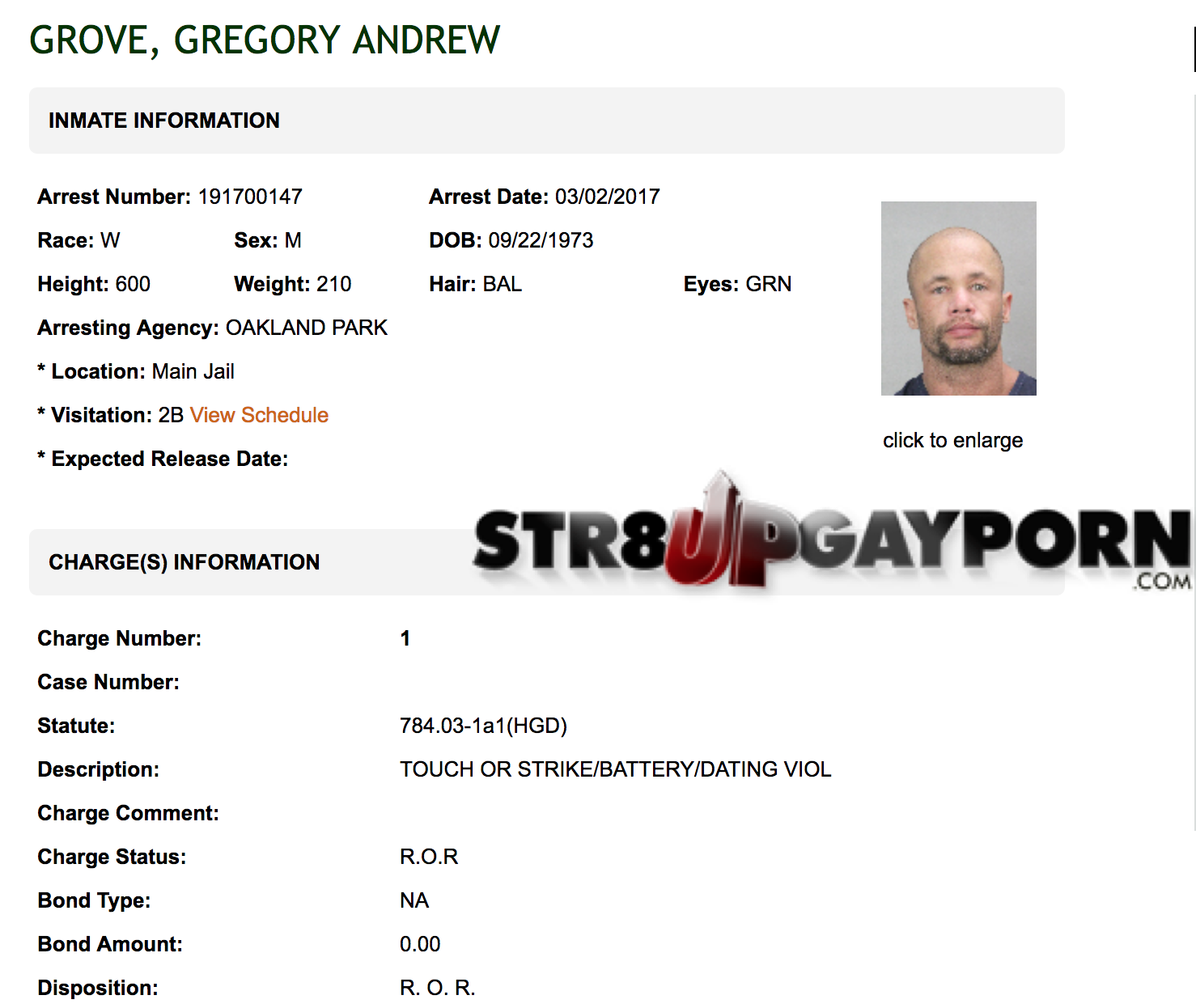 Rush/Grove's charge, 784.03-1a1, reads as follows:
ASSAULT; BATTERY; CULPABLE NEGLIGENCE
784.03 Battery; felony battery.
(1)(a) The offense of battery occurs when a person:
1. Actually and intentionally touches or strikes another person against the will of the other;
Bail has not yet been set, but the "R.O.R." disposition noted above could mean he's been released on his own recognizance, and therefore there will be no bail. At the same time, the Broward County Sheriff's office still lists Rush/Grove as an inmate being housed in their Main Jail.
ADDED: As of this morning, Rush/Grove has been released, and his charge has been filed as a first degree misdemeanor, which carries a sentence of up to one year in jail: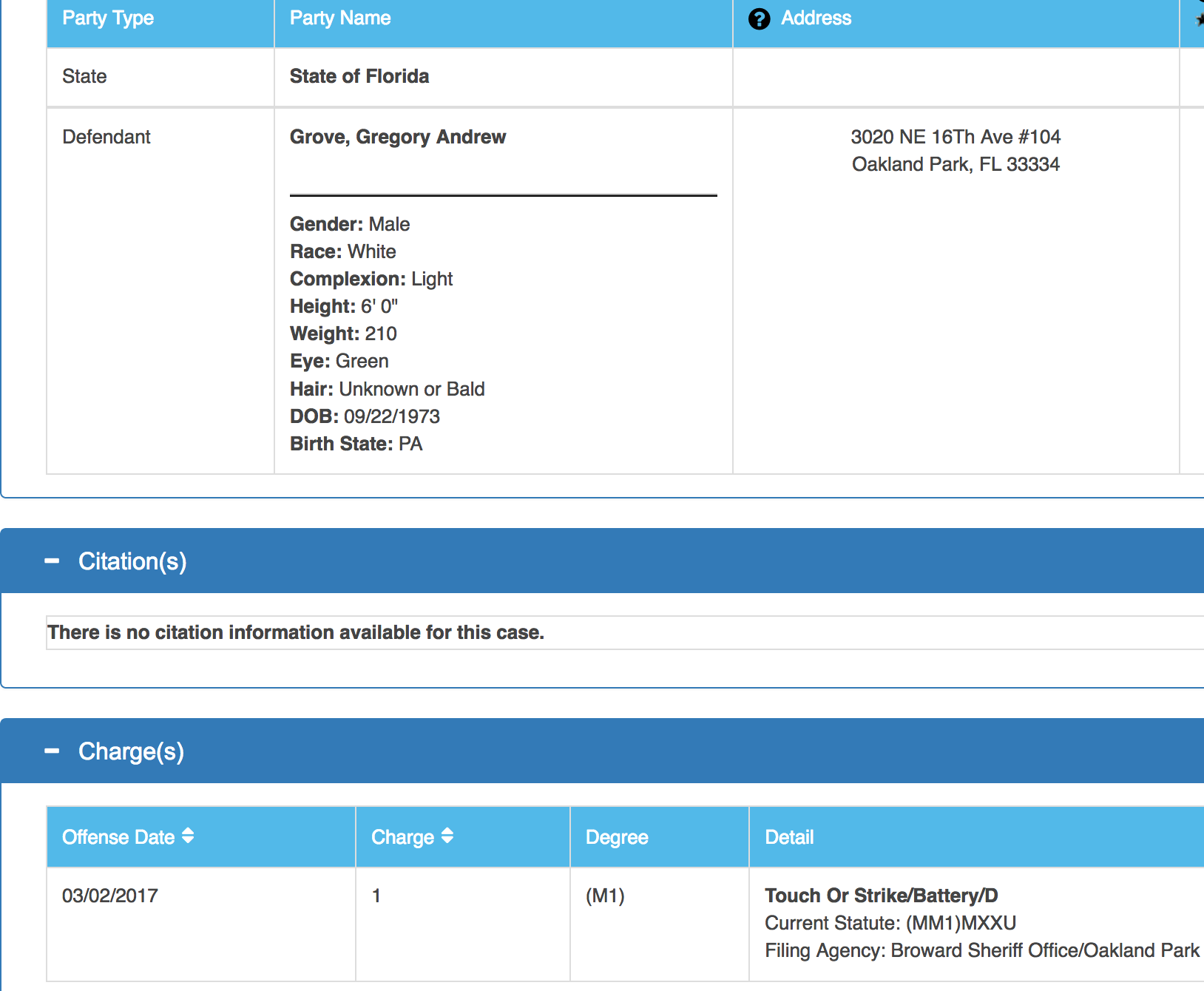 In his last social media post on Twitter, dated December 31st of last year, Rush/Grove tweeted a joke about receiving weapons while being on house arrest: