Hustlaball Pre-Party Madness With Corbin Fisher, Austin Wilde, Ryan Rose, Liam Riley And More!
Just a quick check-in before tonight's big event at the Artisan Hotel: Hustlaball Las Vegas.
Last night, Str8UpGayPorn attended both the Corbin Fisher anniversary party at Share Nightclub and the VIP Hustlaball pre-party at the Artisan Hotel. The only thing messier than some of the people at that latter event might be yours truly (in fact I might still be drunk now, at 4:30 in the afternoon?), so here are just a few photos to whet your appetite for what's coming later tonight and tomorrow morning.
First the CF party. Connor, Dawson, Zeb, and Austin Wilde were all on hand.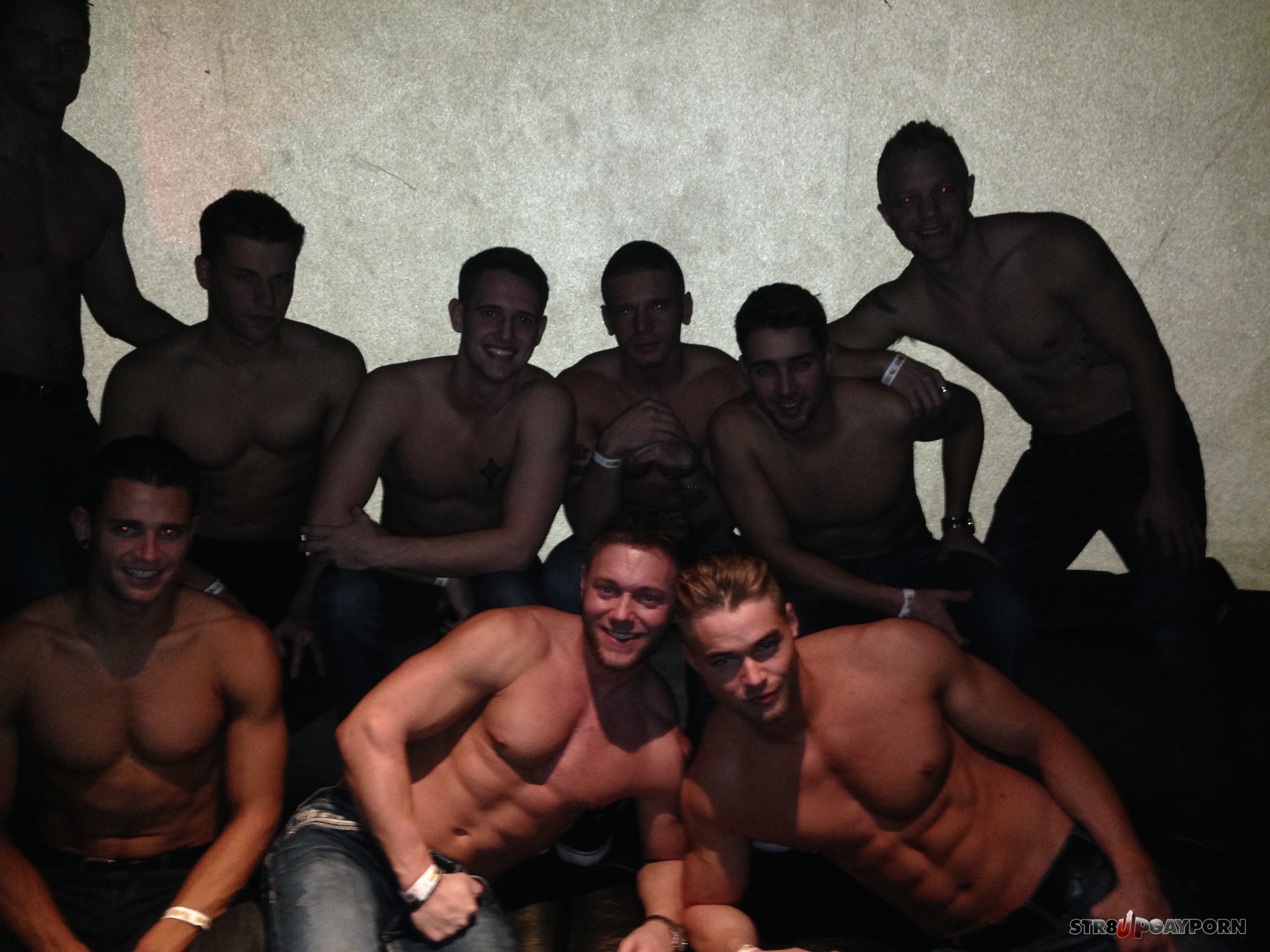 It was hot up in the VIP room, so Austin and Dawson took their shirts off, naturally. And remember CF cutie Josh? He was there, too.
Before leaving, someone (update: it was Chip Tanner!) at Share did the splits upside down. Then, over at Hustlaball, Ryan Raz worked the door with friend Jacob.
Chris Harder and Johnny V. looked great. So did potential new gay porn power couple(???) Ryan Rose and Liam Riley!
Roman & Roma! The one and only Ricky Roman, Sister Roma, and Sebastian Kross.
Blue Bailey and Rocco Steele double-penetrated Kyle King, or as they might call it, "just another Saturday night."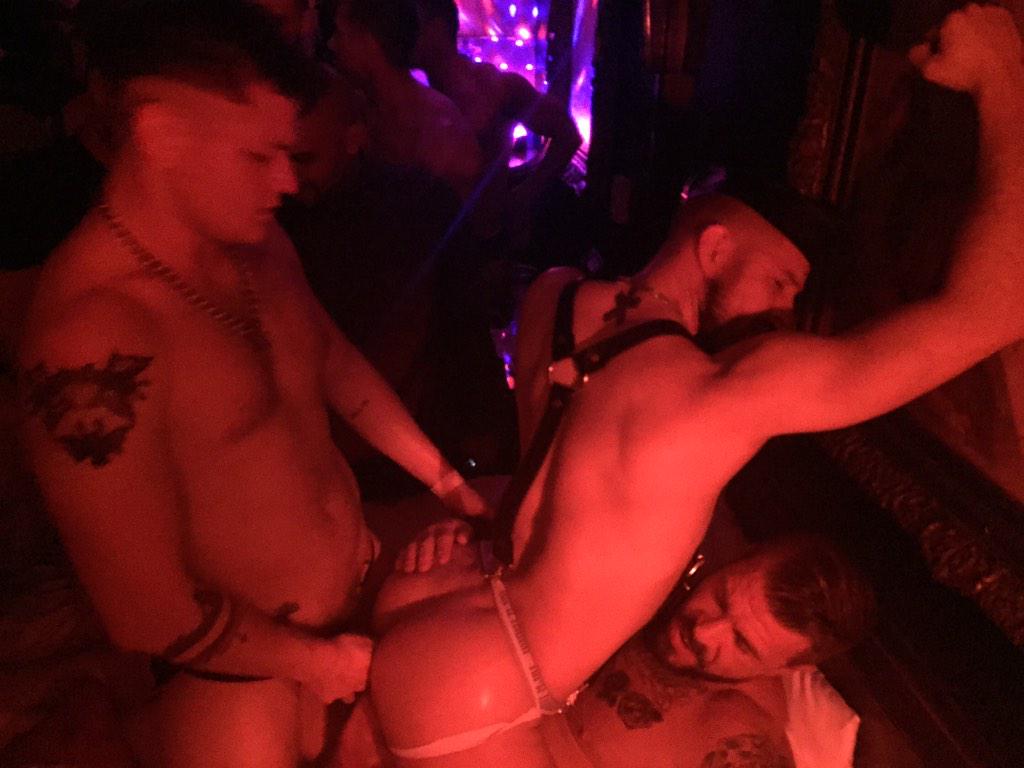 Ryan Raz couldn't even fit his hand around Rocco.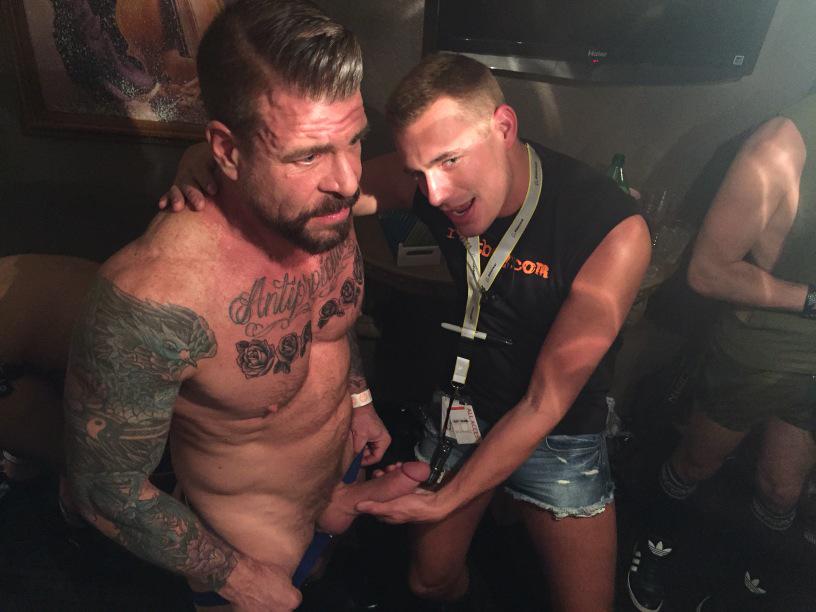 And then I met Carrot Top, bye.