Gay Porn Stars Ryan Rose, Mickey Taylor, And More Invade Las Vegas For Hustlaball Pre-Party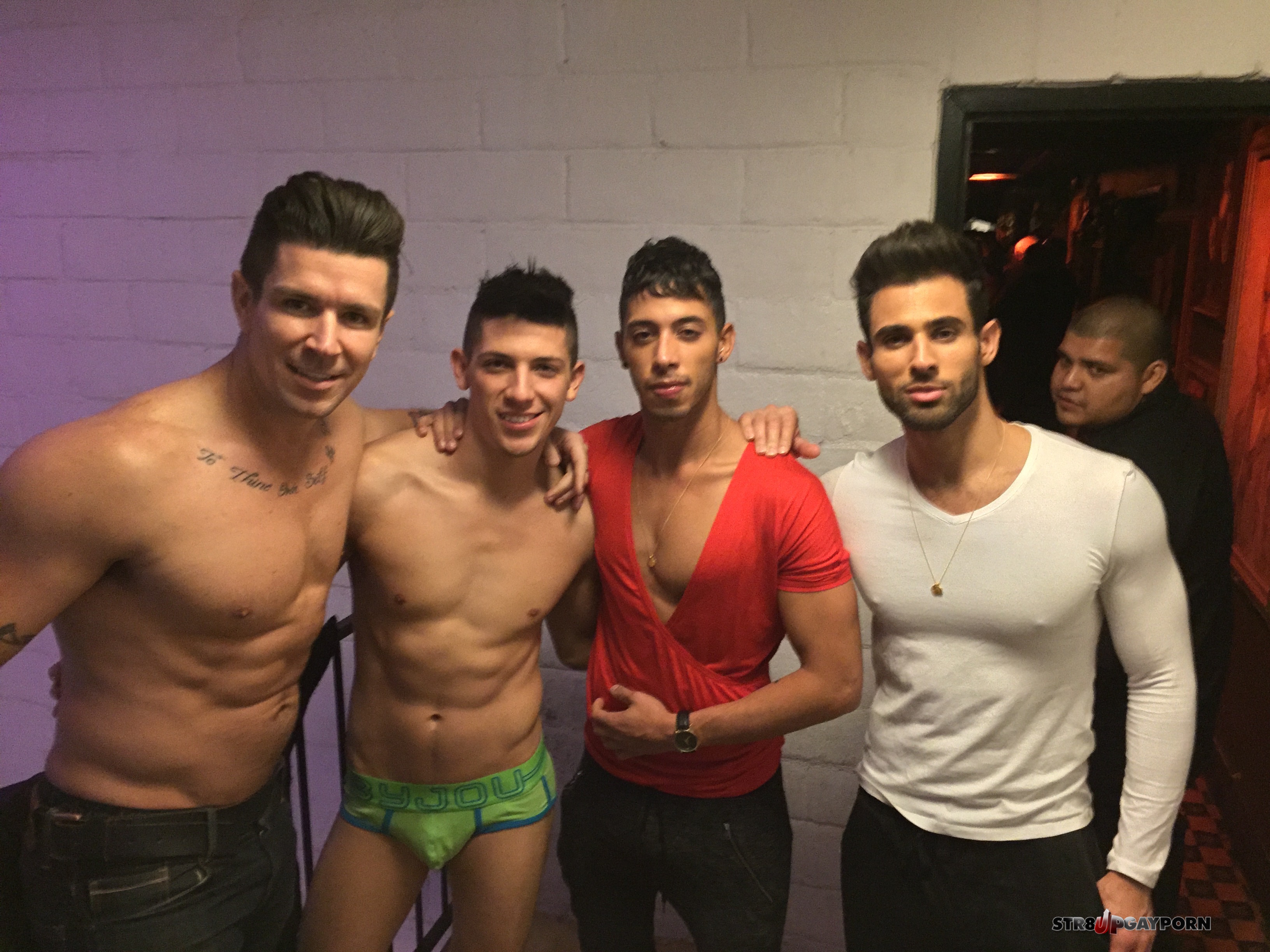 While I try to put the pieces together from last night/this morning at the Hustlaball Las Vegas VIP pre-party, please enjoy these photos from the relatively tame event (compared to last year at least). In just a few hours, it's the main event back at the Artisan Hotel, where all of the gay porn stars below (plus over a dozen others) and hundreds of fans will converge again for live sex shows, drunken debauchery, and God only knows what else.
If you like watching random audience members suck, stroke, fondle, and finger various gay porn stars in darkened, crowded rooms, you would've really enjoyed the Hustalball Las Vegas pre-party!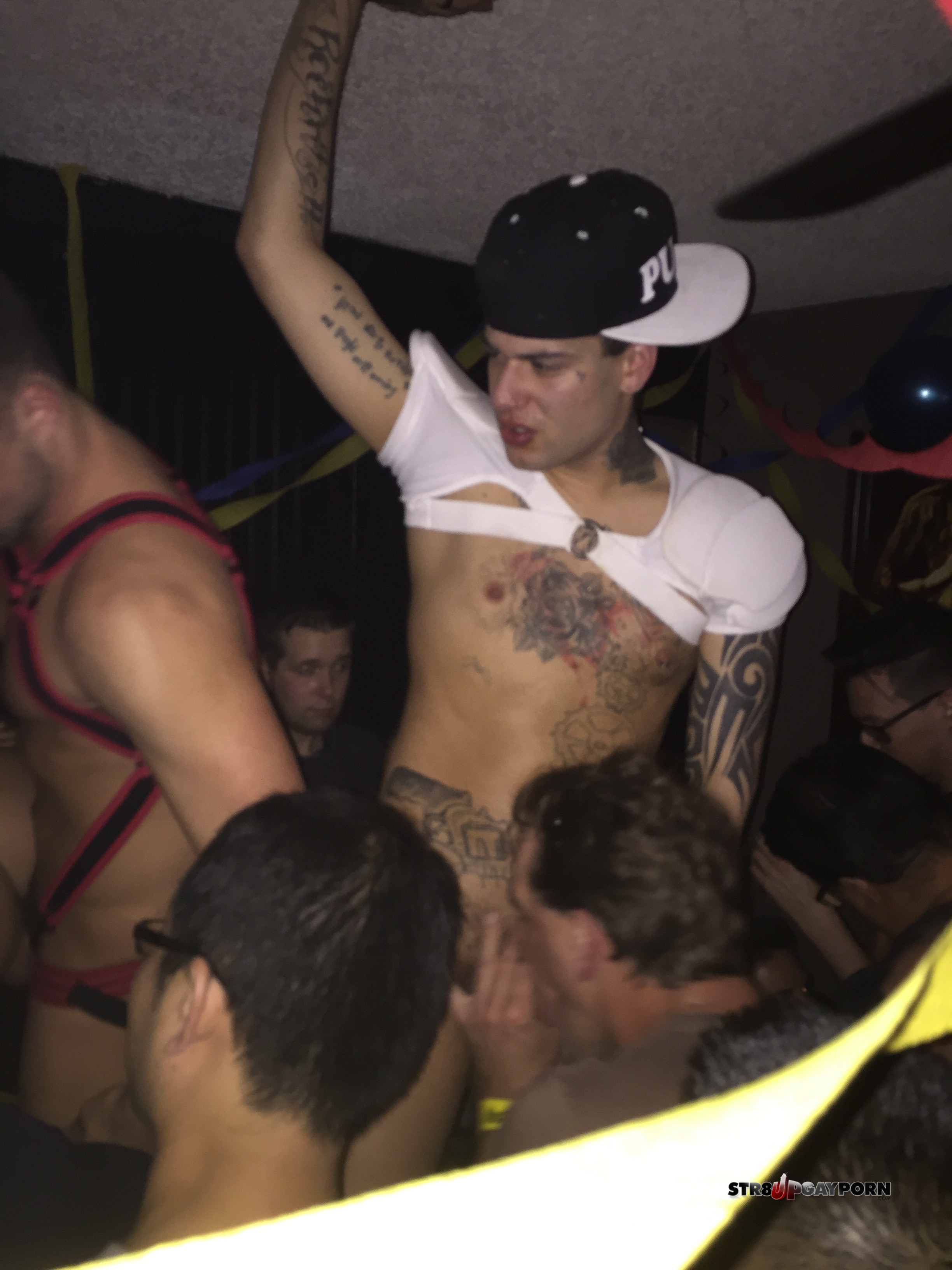 If you like birthday cake, you might have enjoyed the Hustlaball Las Vegas pre-party: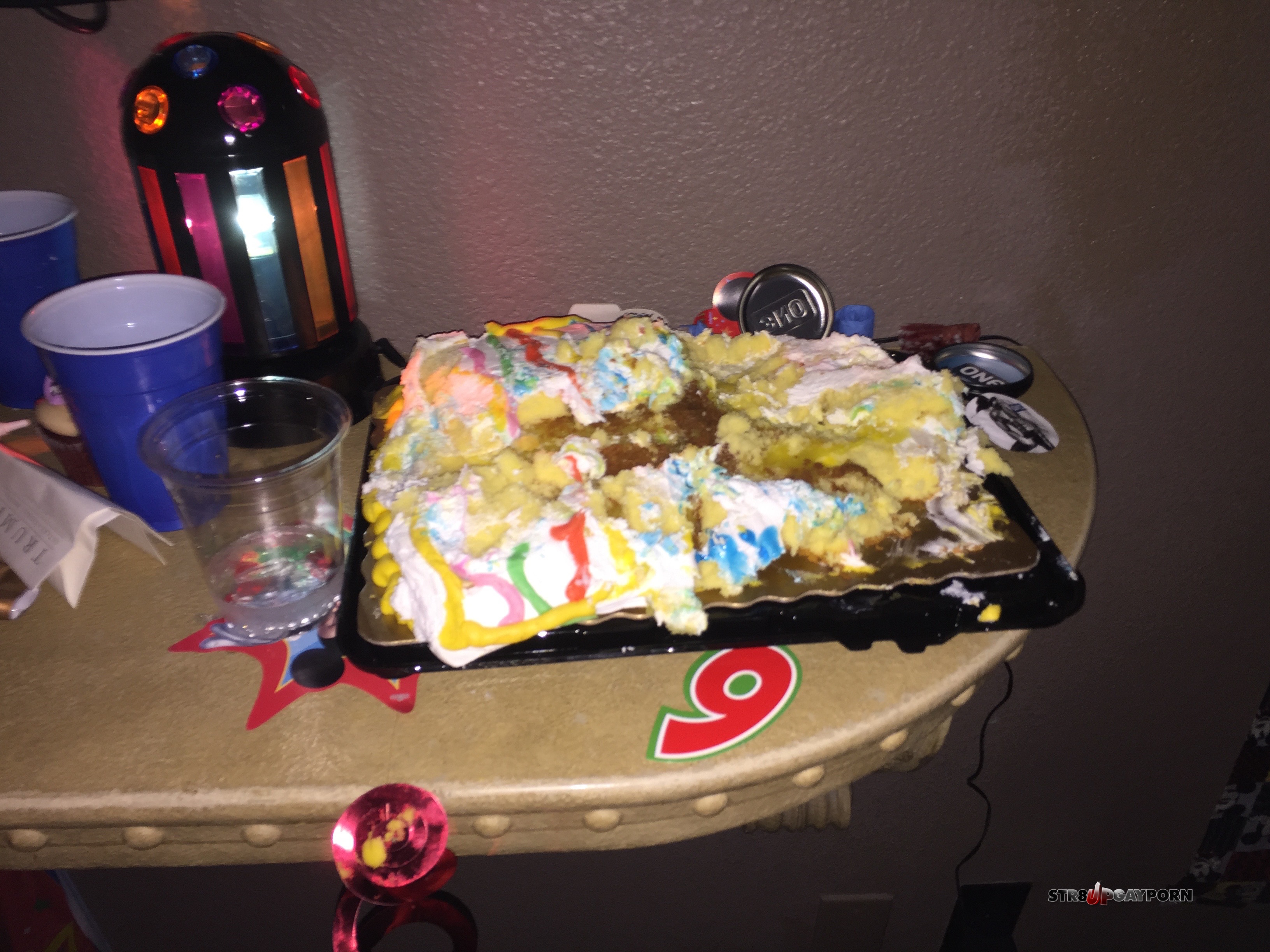 Mickey Taylor was celebrating his 23rd birthday last night. And while I'm not exactly sure what went wrong with this cake, I'm very sure that I don't want to know.
Back in the performer lounge, I caught up with Wesley Woods, FX Rios, Bray Love, Josh Conners, Andrea Suarez, Pablo Hernandez, and more: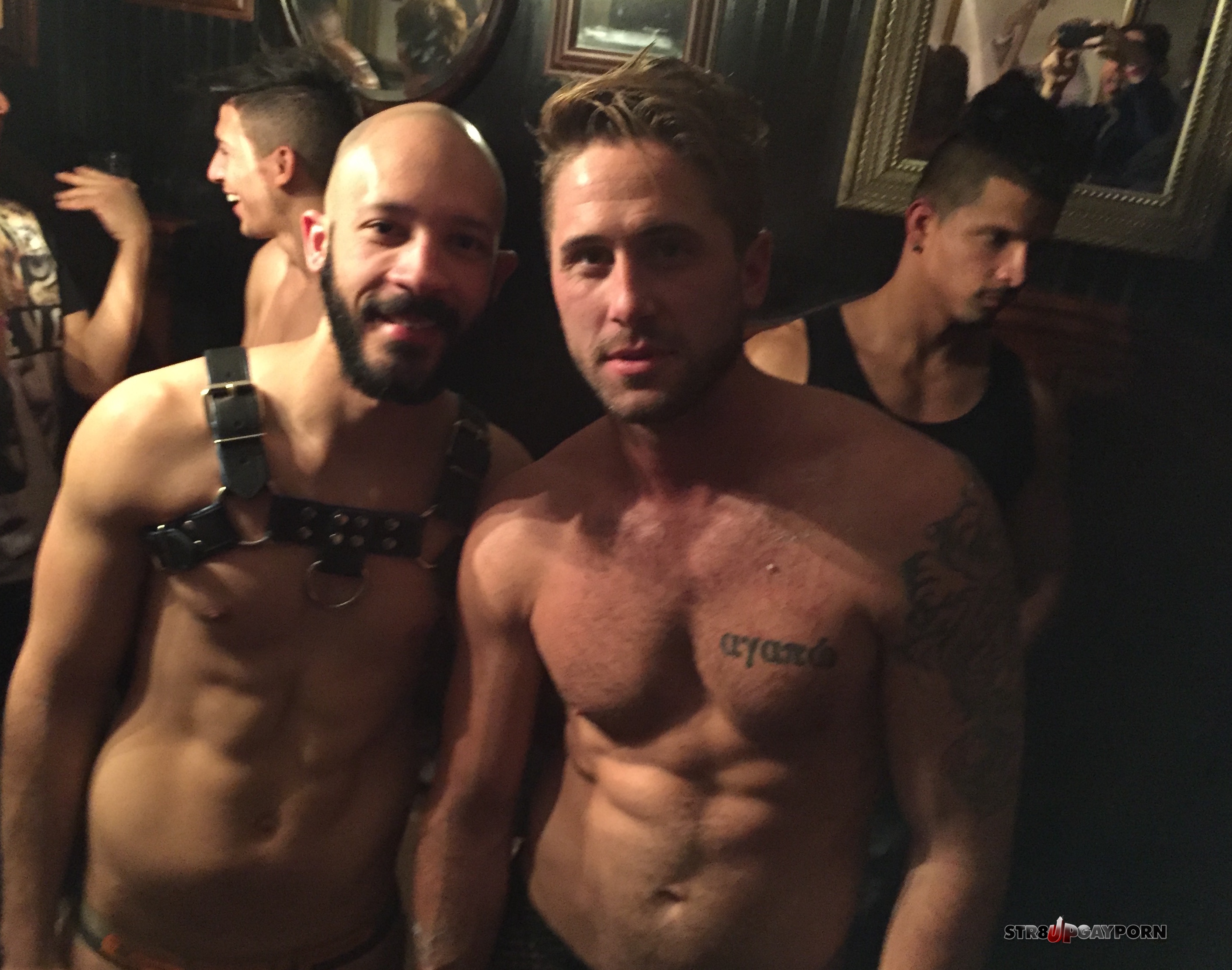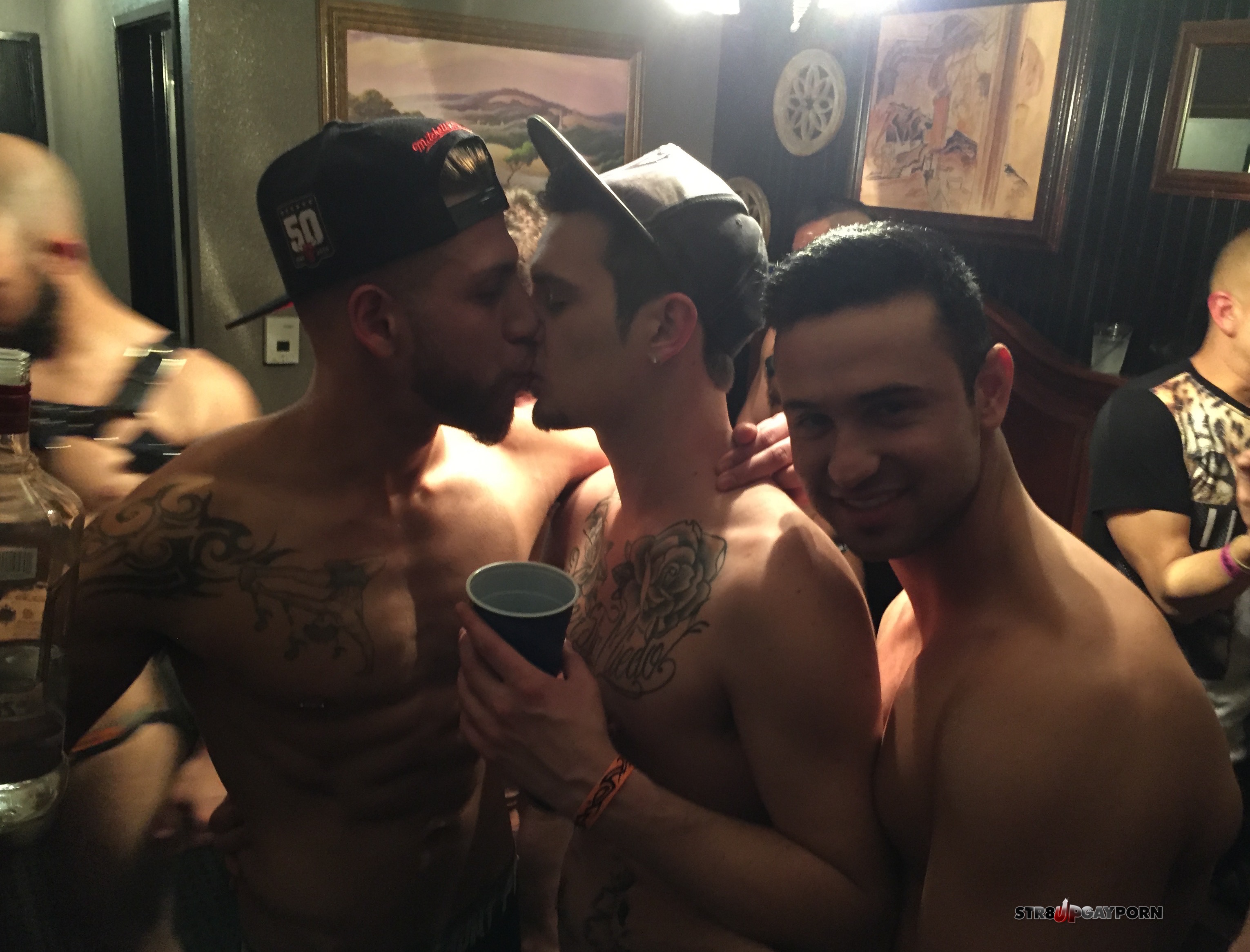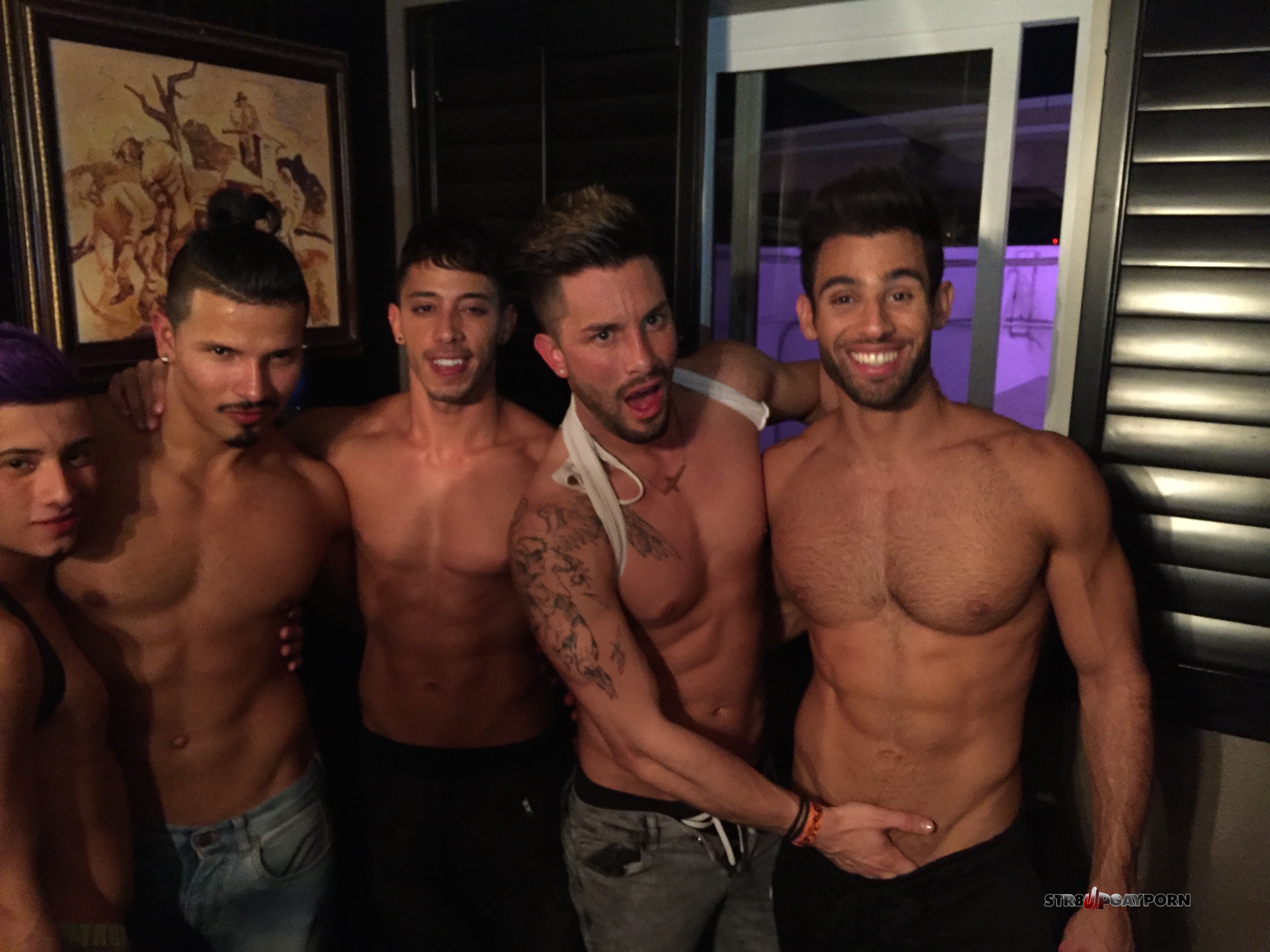 Bray shows off for Ryan Raz; Danny Montero and Andrea; Jack Hunter, Kyle Kash, and FX; Trenton Ducati and Danny again:
Cory Prince and Dante Martin; Brandon Jones; Kyle and Bray:
Ryan Rose and Casey Everett. (Unimpressed Ryan Raz is my favorite Ryan Raz.)
Hate to see so much good food going to waste.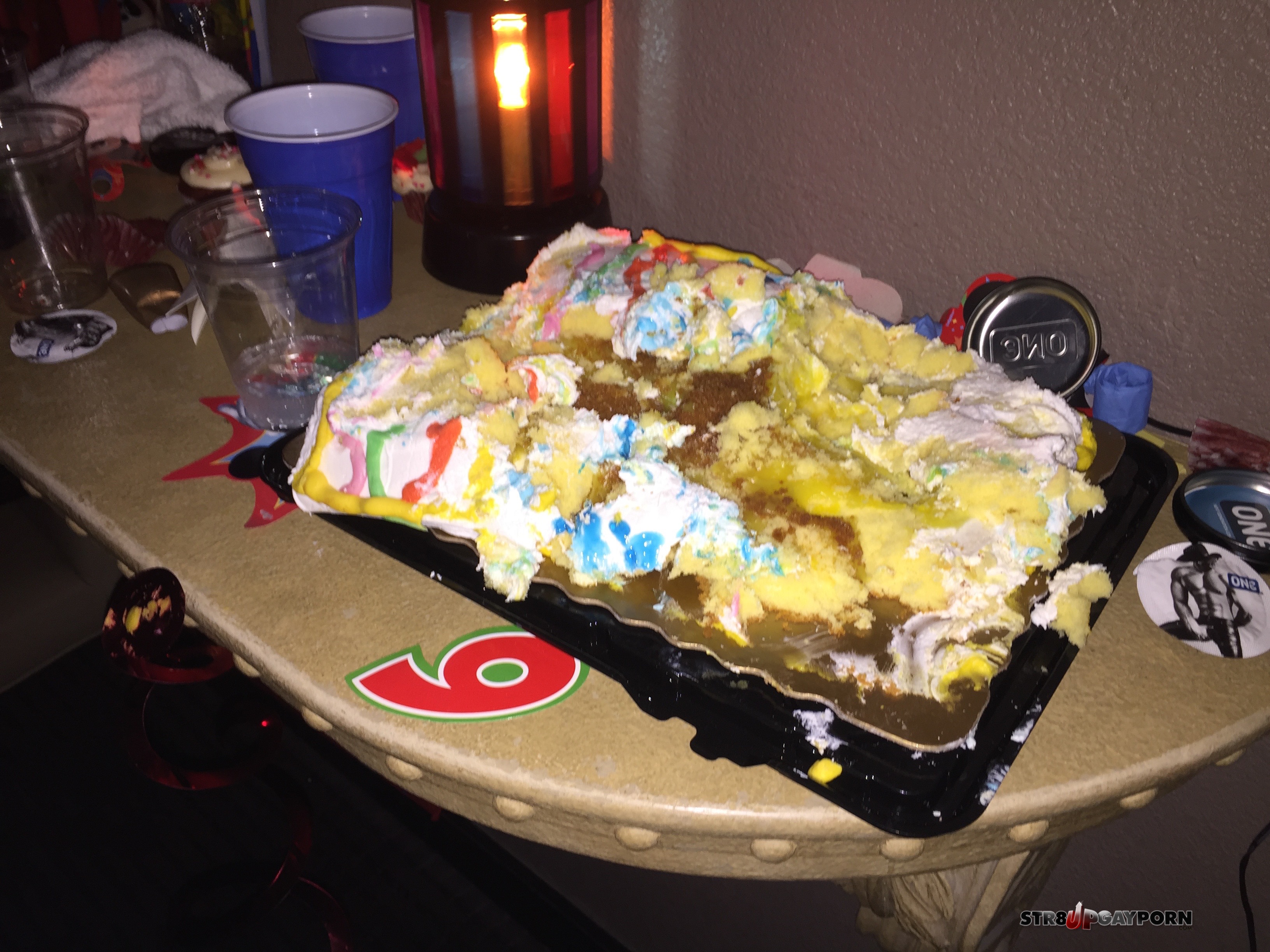 More from Hustlaball Las Vegas tomorrow…