Gay Porn Stars Ty Mitchell And Max Adonis Offer Fans Free Porn In Exchange For Donation To Bernie Sanders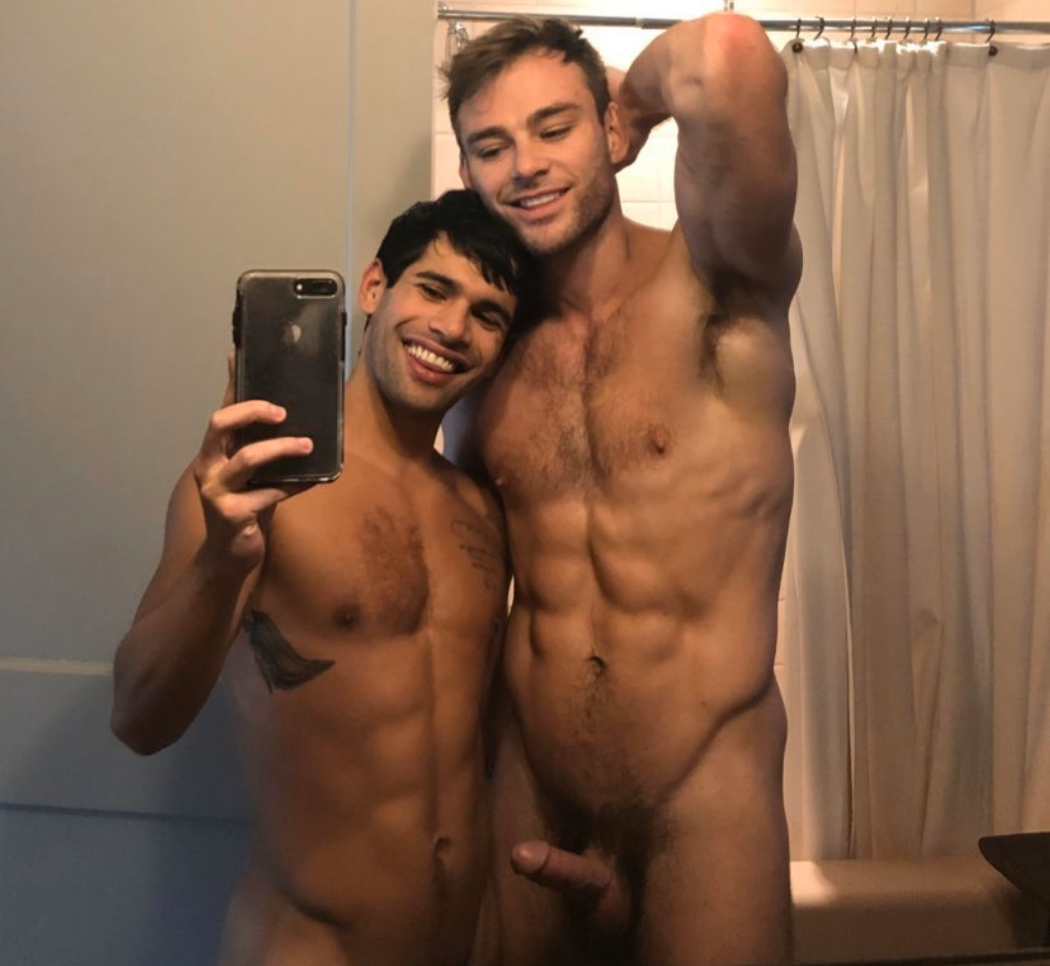 As if there weren't enough reasons to support Bernie Sanders (Medicare for All, tax increases for the rich, Green New Deal, racial justice, cancellation of student loan debt, and so much more), now gay porn stars Ty Mitchell and Max Adonis are giving us another incentive to stand behind the man who has the best chance of defeating Trump: Free gay porn.
In his "Bernie And Bust" offer (probably the best campaign slogan I've ever heard), Ty Mitchell announced today that everyone who donates just $3 (or more) to Bernie Sanders will receive a free copy of a 20-minute sex tape that Mitchell filmed with fellow Sanders supporter Max Adonis:
Is there anything more American than jerking off to Ty Mitchell and Max Adonis while helping to save the country from economic, social, and environmental collapse? No, there is not.
Donate here, and once you provide Mitchell with a receipt showing your Sanders donation, you'll receive a download link for the sex tape.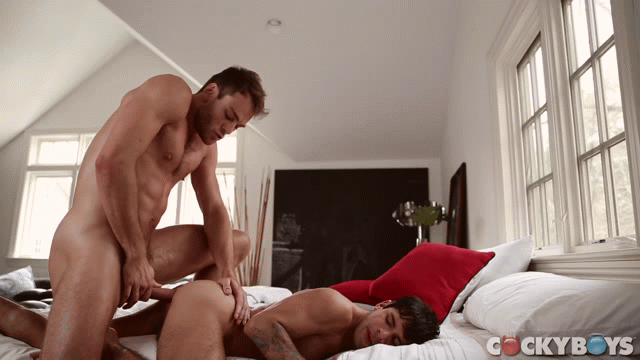 Str8UpGayPorn Award winners Ty Mitchell and Max Adonis—Mitchell was named 2018's Best Newcomer, while Adonis won this year's Favorite Versatile Performer prize—previously fucked on CockyBoys (as seen above) in one of the best gay porn scenes of 2019, and they aren't the only performers showing their support for Bernie Sanders. Earlier this week, gay porn stars Blake Mitchell, Quin Quire, Sean Ford, and Calhoun Sawyer celebrated Sanders' landslide win in the Nevada caucus by sharing the below tweets with their followers.
Sanders is set to perform well and presumably win a majority of the delegates up for grabs during next week's Super Tuesday primaries. Help secure that victory—and ensure that horrific candidates like Pete Buttigieg, Mike Bloomberg, Amy Klobuchar, and Joe Biden are forced to finally drop out—by donating to Sanders here, and don't forget to send your receipt to Ty Mitchell to receive the free porn.