Grabbys Afterparty Madness With Chi Chi, Teddy, Ricky, Dmitry, More…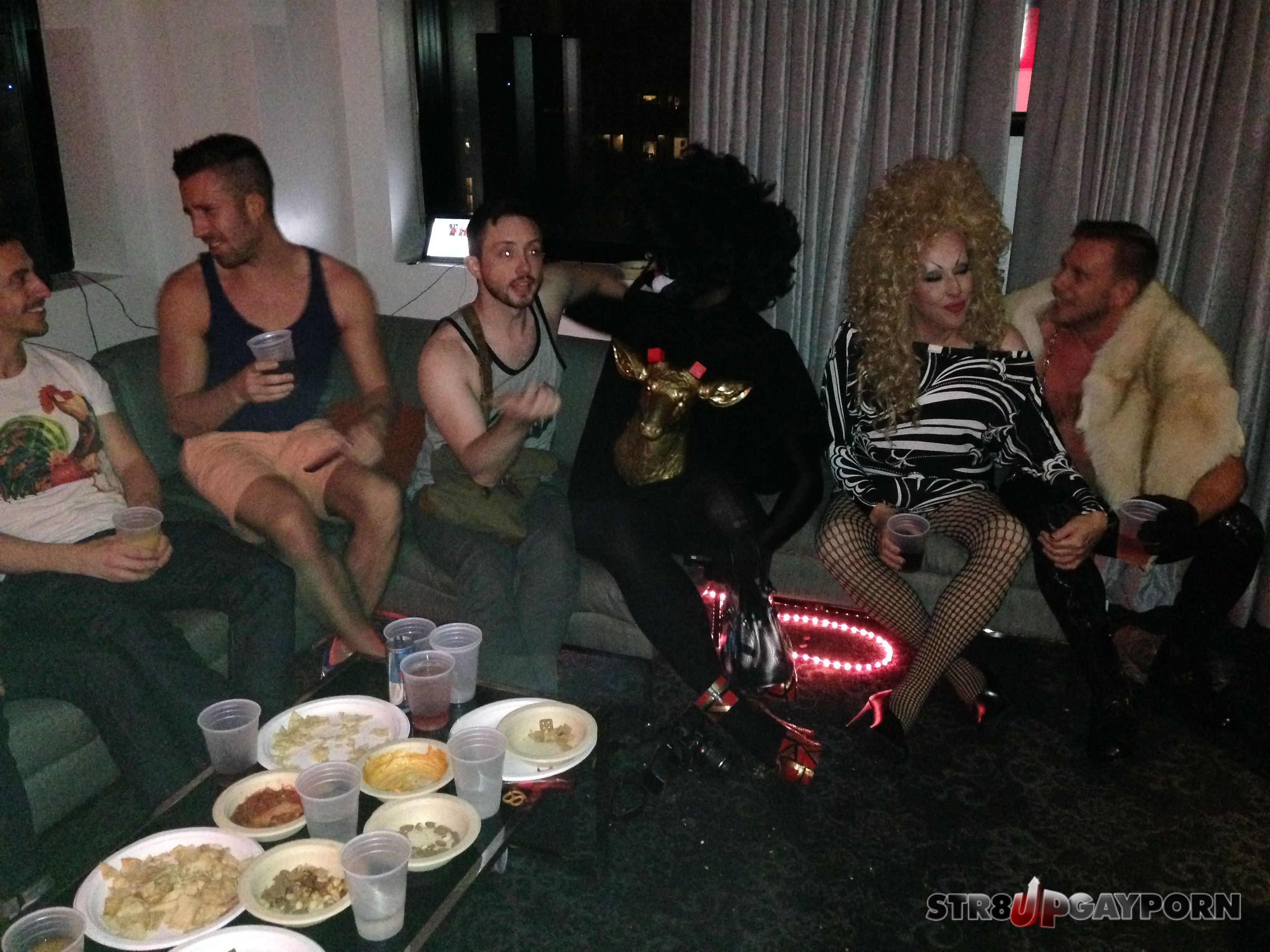 One way to know that you've attended a good afterparty is if you can't remember it, and I can't recall a single thing from last night, so it must have been amazing. Above: Hans Berlin, Chi Chi LaRue and a gaggle of guests relax in the 35th floor party suite at the Hard Rock Hotel. Below: Me and Erynn sexually abusing poor Teddy, whom Chi Chi sold to the party's host, David Arias, for $500. Every whore has their price.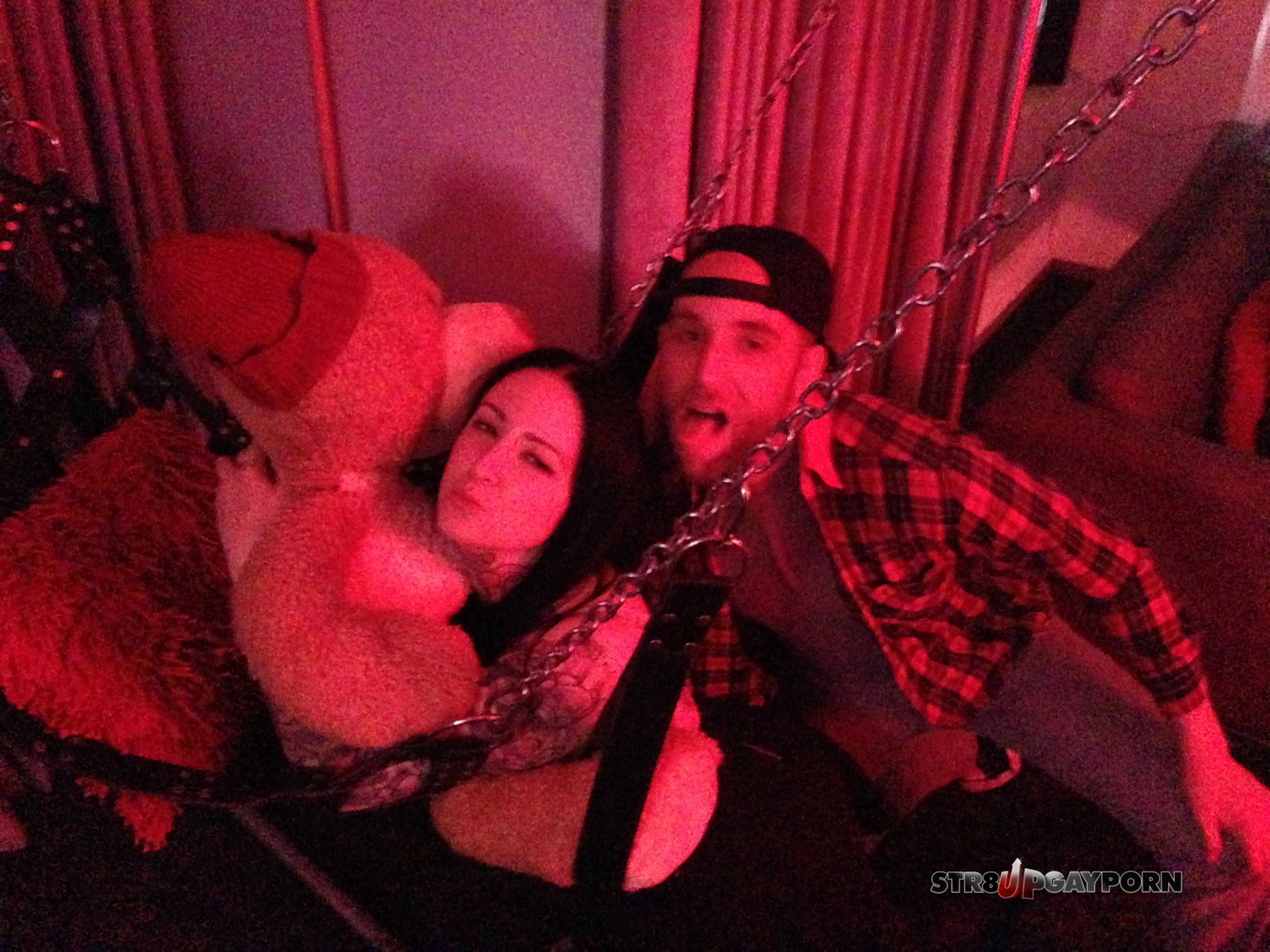 Two shocking criminal acts took place at the afterparty, the first of which was the theft of Teddy's Timoteo underwear. He started the night in the sling wearing them, but by the end of the evening, they were missing. Who would be ratchet enough to steal the underwear off a stuffed animal?
Did Phillip Ashton, Diesel Washington, Hunter Page, or Shawn Wolfe steal Teddy's underwear???
The other criminal act (which actually really is insane and could have resulted in murder!), happened when someone threw a billiard ball (the 8 ball, to be specific) out the 35th floor window! Hotel security brought half of the ball back up to the room (it obviously shattered upon hitting the pavement—and thankfully not a human being) with a lot of questions. And you thought Steven Daigle throwing a Fleshjack out the window was bad…
Above: Ricky Roman, Eli Lewis, Hunter, Diesel, Ethan Slade, and Ryan Rose. Below: Tim Valenti canoodling with Chi Chi and two people with the biggest cocks in the room.
Dillon Rossi and Jake Bass pay a visit to Teddy; Bryan Cole and a hot friend made an appearance:
Finally, the obligatory make-out session of the afterparty was enjoyed by Levi Karter and Dmitry Dickov. New gay porn power couple alert: