Here Are The 2016 Grabbys Nominations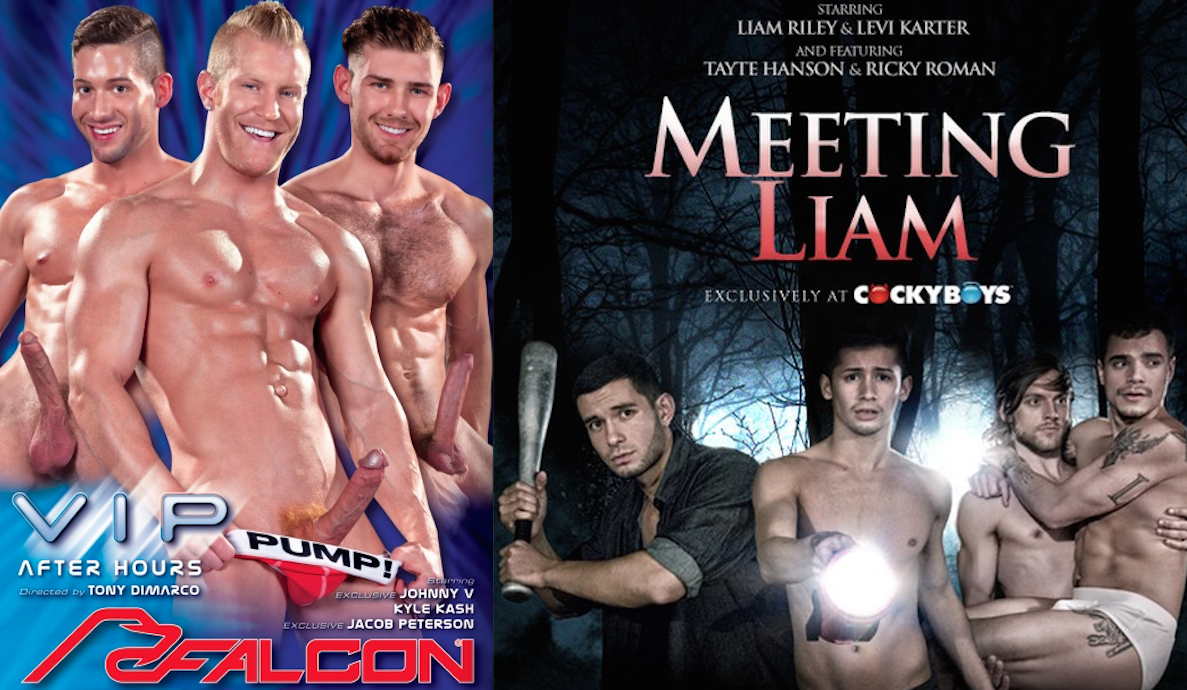 As usual, the Grabbys are spreading the love and have allocated an equal amount of nominations to every gay porn studio. (Conglomerate Raging Hot Naked Falcon obviously has the most, followed by CockyBoys and TitanMen.) And per tradition, studios that produce bareback content are not allowed at the Grabbys (unless those studios also produce condom content, like Helix).
I'm glad to see that the Grabbys aren't afraid to have a little fun and have invited some controversy by nominating Nutjob Nica of Icon Male (a director who's been accused of abusing nearly a dozen models), Vadim "I Hate Fags" Black (an anti-gay con artist who's threatened to murder his fans), and even Jarec Wentworth, who is currently serving a 5-year prison sentence for extortion.
Perhaps the most bizarre nomination of all is the Best Newcomer nomination for Diego Sans, who has been very well known since he started his gay porn career nearly five years ago.
Finally, the Grabbys have introduced two new categories: Hottest Flip-Fuck and Best Rimming. Why they still have Best Performer and Best Web Performer (where else, other than the "web," are the guys performing? the radio?) is silly, and just a way to include more nominees. And speaking of nominees, congrats to Levi Karter, Tayte Hanson, Ryan Rose, Sean Zevran, Kyle Kash, Boomer Banks, XL, Diego Sans, Liam Riley, and Sebastian Kross, who each earned multiple noms. "Adam Rizzo," in the Best Performer category, looks to be a typo, and might be Armond Rizzo? If so, congrats to him, too.
The Grabbys will be held on May 28th in Chicago. Tickets and more info here.
TWINK PERFORMER
Luke Adams
Brad Chase
Garrett Cooper
Angel Cruz
Texas Holcum
Tyler Hill
Zac Hunter
Lev Ivankov
Allen King
Justin King
Cody Knight
Jacob Ladder
Bray Love
Jessie Montgomery
Hunter Page
Evan Parker
Jack Radley
Liam Riley
Kody Stewart
Sam Truitt
Brandon Wilde
Chase Young
BEST NEWCOMER
Skippy Baxter
Vadim Black
Brad Chase
Justin Dean
Hugh Hunter
Jack Hunter
Dylan James
Kyle Kash
Caleb King
JJ Knight
Jacob Ladder
Alex Mecum
Jacob Peterson
Diego Sans
Dallas Steele
Kody Stewart
Sam Truitt
Alexander Volkov
Wesley Woods
Tegan Zayne
BEST ACTOR
Rafael Alencar / Godfather / Men.com
David Anthony / Like Father Like Son / TitanMen
Matthew Bosch / Cauke For President / TitanMen
Tommy Defendi / His Sisters Lover / Icon Male
Sebastian Kross / Dick Moves / Raging Stallion Studios
Evan Parker / Boy New Door / Helix Studios
Brendan Patrick / Forgive Me Father 2 / Icon Male
Liam Riley / Meeting Liam / CockyBoys
Ryan Rose / Wicked Games / Nakedsword
Rocco Steele / Daddy Issues / Channel 1 Releasing
Mickey Taylor / Fame Game / Nakedsword
Jarec Wentworth / Trophy Boys / Men.com
BEST SCREENPLAY
Keith Webb and Jasun Mark / Cauke For President / TitanMen
ChiChi LaRue / Daddy Chasers / Channel 1 Releasing
mr.Pam / Fame Game / Nakedsword
Marc Macnamera / God Father / Men.com
Nica Noelle / His Sisters Lover / Icon Male
Keith Webb and Jasun Mark / Like Father Like Son / TitanMen
Jake Jackson / Meeting Liam / CockyBoys
Alex Roman / Rising Stars / Helix Studios
Rocco Fallon / The Reunion / Next Door Studios
Steve Cruz / Total Exposure / Raging Stallion Studios
Tony DiMarco / VIP / Falcon Studios
BEST FETISH MOVIE
Big Buddies / Colt
Bondage Games / Bound Jocks
Foreskin Mafia / Raging Stallion Studios
Glory Days / Channel 1 Releasing
Howlers / Fisting Central
Ink and Jizz / Alternadudes.com
Permission / Fetish Force
Submissive / Hot House Entertainment
The Cum Guzzlers Club / Channel 1 Releasing
The Urge / Hot House Entertainment
Under Garment / Gentlemanscloset.com
BEST VERSATILE PERFORMER
Boomer Banks
Chris Bines
David Benjamin
Brian Bonds
Colton Grey
Tayte Hanson
Chris Harder
Wolf Hudson
Jack Hunter
Jessie Jackman
Killian James
Levi Karter
Jessie Montgomery
Adam Ramzi
Ryan Rose
Billy Santoro
Andrew Stark
Dallas Steele
Mickey Taylor
Sean Zevran
HOTTEST TOP
Rafael Alencar
Boomer Banks
Nick Capra
Tex Davidson
Tommy Defendi
Topher DeMaggio
Trenton Ducati
Sebastian Kross
Alex Mecum
Evan Parker
Troy Ryan
Diego Sans
Rocco Steele
Diesel Washington
Austin Wolf
XL
HOTTEST BOTTOM
Luke Adams
Bruno Bernal
Duncan Black
Brian Bonds
Casey Everett
Jimmy Fanz
Dorian Ferro
Tayte Hanson
Kyle Kash
Eric Nero
Jacob Peterson
JD Phoenix
Liam Riley
Armond Rizzo
Ace Stone
Andy Taylor
Mickey Taylor
Johnny V
Brandon Wilde
Sean Zevran
HOTTEST COCK
Boomer Banks
Brian Bonds
Tex Davidson
Tommy Defendi
Tayte Hanson
Jack Hunter
JJ Knight
Sebastian Kross
Tim Kruger
Blake Mitchell
Eric Nero
Diego Sans
Andrew Stark
Dallas Steele
Rocco Steele
Andy Taylor
Johnny Torque
Sam Truitt
XL
Sean Zevran
BEST VIDEOGRAPHY
mr.Pam / Fame Game / Nakedsword
Diana Devoe / Forgive Me Father 2 / Icon Male
Nick Foxx / Gutter Punks / Hot House Entertainment
Jasun Mark / Jailbreak / TitanMen
RJ Sebastian / Meeting Liam / CockyBoys
Marc Macnamera / Raging Hard On / Men.com
Alex Roman / Rising Stars / Helix Studios
Hue Wilde / Splash / Channel 1
Steve Cruz and Nick Foxx / Total Exposure 1&2 / Raging Stallion Studios
Tony DiMarco / VIP / Falcon Studios
BEST GROUP (3 OR MORE)
Brendan Patrick, Trent Ferris, Sam Truitt / Forgive Me Father 2 / Icon Male
Mickey Taylor, Sebastian Kross and Bray Love / Hooker Stories 3 / Nakedsword
David Anthony, Casey Williams, Luke Adams, Caleb King / Like Father Like Son / TitanMen
Tayte Hanson, Levi Karter, Ricky Roman / Meeting Liam / CockyBoys
Kody Knight, Andy Taylor, Brad Chase, Blake Mitchell / Mirage / Helix Studios
Logan Moore,Billy Santoro and Seth Santoro / SYTYCF 5 Episode 9 / Dominicford.com
Billy Santoro,Andrew Stark and Brenner Bolton / Tahoe-Keep Me Warm / Falcon Studios
Roman Chase, Braxton Smith, Dimitri Kane, Damian Ximer, Zaq Wolf, Mickey O'Brian / The Cum Guzzlers Club / Channel 1 Releasing
Quentin Gainz, Markie More, Paul Canon / The Reunion-Playful Boyfriends / Next Door Studios
Jake Washington, Daniel Tanner and Skyler Dallon / The Wood In The Cabin / Phoenixxx.com
Sebastian Kross, Chris Bines and Johnny V / Total Exposure 1 / Raging Stallion Studios
Andrew Stark, Brian Bonds, Nick Sterling / Total Exposure 2 / Raging Stallion Studios
Rocco Steele, Hugh Hunter, Dale Cooper, Bryan Slater, JR Bronson and Brenner Bolton / Urban Legend / Dragon Media
BEST DUO
Billy Santoro and Adam Bryant / An Offer He Can't Refuse / Men.com
Killian James and Adam Ramzi / Biggest Catch / Nakedsword
Dallas Steele and Dirk Caber / Blue Ballers / TitanMen
Casey Everett and Rocco Steele / Daddy Issues / Channel 1 Releasing
Evan Parker and Tyler Hill / Errand Boys / Helix Studios
Mickey Taylor and Boomer Banks / Fame Game / Nakedsword
Hans Berlin and Aaron Steele / Fire Island House Boy Episode 7 / Dominicford.com
Lev Ivankov and Jake Hunter / Fucking The Boy Next Door / CockyBoys
David Anthony and Luke Adams / Like Father Like Son / TitanMen
Liam Riley and Levi Karter / Meeting Liam / CockyBoys
Jimmy Fanz and Phoenix Saint / Raging Hard On 2 / Men.com
Blake Mitchell and Casey Tanner / Raw Exposure / Helix Studios
Diego Sans and Nicoli Cole / Serial Fucker / Men.com
Ryan Rose and Nicoli Cole / Sex Pad / Falcon Studios
Sebastian Kross and Sean Zevran / Sidewinder / Raging Stallion Studios
Ace Stone and Mark Long / Tempting Faith / Next Door Studios
Derrick Dime and Pierce Hartman / The Reunion-Arousing Faith / Next Door Studios
Andrew Stark and Ryan Rose / Total Exposure 2 / Raging Stallion Studios
Rocco Steele and Hugh Hunter / Urban Legend / Dragon Media
Johnny V and Alex Mecum / VIP After Hours / Falcon Studios
BEST ALL SEX MOVIE
Blue Collar Ballers / TitanMen
Boy Next Door / Helix Studios
Daddy Chasers / Channel 1 Releasing
Dick Moves / Raging Stallion Studios
Fine Tuned Ass / Hot House Entertainment
Poolside 1&2 / Falcon Studios
Raging Hard On / Men.com
Serial Fucker / Men.com
Sex Pad / Falcon Studios
Sexperiment / Nakedsword
MANLY MAN
Jessy Ares
Chris Bines
Dirk Caber
Nick Capra
Tex Davidson
Dolf Dietrich
Sean Duran
Colby Jansen
Colby Keller
Tim Kruger
Hunter Marx
Dallas Steele
Rocco Steele
Nick Sterling
Johnny Torque
Johnny V
Jaxton Wheeler
Austin Wolf
Wesley Woods
Sean Zevran
PERFORMER OF THE YEAR
Jessy Ares
Boomer Banks
Nick Capra
Trenton Ducati
Tayte Hanson
Jessie Jackman
Levi Karter
Kyle Kash
Colby Keller
Sebastian Kross
Evan Parker
Adam Ramzi
Adam Rizzo
Ryan Rose
Diego Sans
Billy Santoro
Andrew Stark
Dallas Steele
Rocco Steele
Mickey Taylor
Johnny V
Brandon Wilde
Sean Zevran
BEST TWINK MOVIE
Drilligan's Island / Manville Entertainment
Horny Schoolboys / Helix Studios
I Dream Of Twinky / Manville Entertainment
Ink and Jizz / Alternadudes.com
She Can't Find Out I'm Gay / Next Door Studios
Skater Sex Volume 3 / Alternadudes.com
Sour Patch Twinks / Gay life Network, Lollipop Twinks
The Wood In The Cabin / Phoenixxx.com
Twink Confessions / Helix Studios
BEST DIRECTOR
Dominic Ford / SYTYCF 5 / DominicFord.com
Jasun Mark / Cauke For President / TitanMen
ChiChi LaRue / Daddy Chasers / Channel 1 Releasing
mr.Pam / Fame Game / Nakedsword
Marc Macnamera / God Father / Men.com
Nica Noelle / His Sisters Lover / Icon Male
Jake Jackson / Meeting Liam / CockyBoys
Alex Roman / Rising Star / Helix Studios
Rocco Fallon / The Reunion / Next Door Studios
Steve Cruz and Nick Foxx / Total Exposure / Raging Stallion Studios
Tony DiMarco / VIP / Falcon Studios
BEST STILL PHOTOGRAPHER
Bruno Bond
Sam Brighton
Gio
Mocha
mr.Pam
Jasun Mark
Joe Oppedisano
Alex Roman
RJ Sebastian
Kent Taylor
BEST SUPPORTING ACTOR
Luke Adams / Like Father Like Son / TitanMen
Boomer Banks / Foreskin Mafia / Raging Stallion Studios
David Benjamin / Daddy Chasers / Channel 1 Releasing
Duncan Black / Wicked Games / Nakedsword
Duncan Black / His Sisters Lover / Icon Male
Tex Davidson / Cauke for President / TitanMen
Casey Everett / Daddy Issues / Channel 1 Releasing
Tayte Hanson / Meeting Liam / CockyBoys
JD Phoenix / Biggest Catch / Nakedsword
Liam Riley / Tight Little Holes / Helix Studios
Ace Stone / Tempting Faith / Next Door Studios
Rodney Steele / Baby Boy / Icon Male
Johnny V / VIP Hustle-After Hours / Falcon Studios
HOTTEST FLIP
Dallas Steele and Dirk Caber / Blue Collar Ballers / TitanMen
Trenton Ducati and Jason Phoenix / Daddy Chasers / Channel 1
Wolf Hudson and Tommy Defendi / His Sisters Lover / Icon Male
Mickey Taylor and Bray Love / Hooker Stories 3 / Nakedsword
Conner Maguire and Colby Keller / Look What the Boys Dragged In / Men.com
Brent Corrigan and Darius Ferdynand / Poolside 1 / Falcon Studios
Nicoli Cole and Seth Santoro / Runaway 3 / Men.com
Nick Capra and Wolf Hudson / Sugar Daddies 2 / Icon Male
Andrew Stark and Ryan Rose / Total Exposure / Raging Stallion Studios
Alexander Gustava and Jed Athens / #Workout / Nakedsword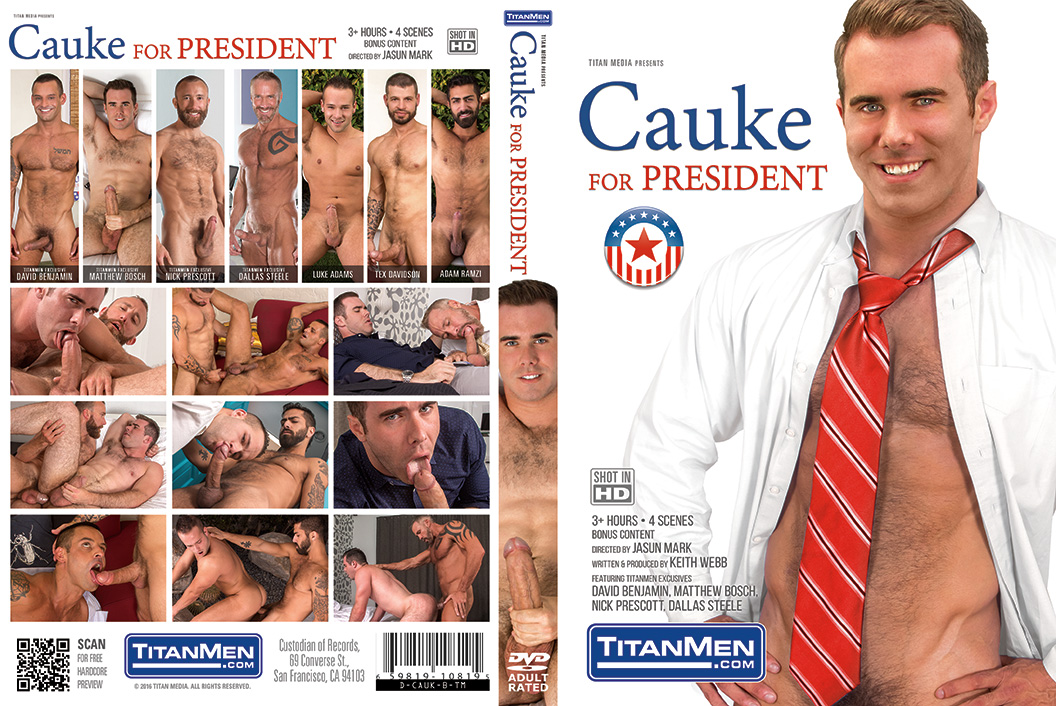 HOTTEST RIMMING
Luke Adams and Adam Ramzi / Cauke for President / TitanMen
Trenton Ducati and Jason Phoenix / Daddy Chasers / Channel 1 Releasing
Killian James and Kyle Kash / Fame Game / Nakedsword
Ryan Rose and Austin Wolf / Fined Tuned Ass / Hot House Entertainment
Billy Santoro and Jacob Ladder / Forgive Me Father 2 / Iconmale
Adam Ramzi and Colt Rivers / Hooker Stories 3 / Nakedsword
David Anthony and Luke Adams / Like Father Like Son / TitanMen
Michael Milano and Liam Riley / Meeting Liam / CockyBoys
Colton Grey and Vadim Black / Reply All Part 3 / Men.com
Ryan Rose and Dorian Ferro / Sex Pad / Falcon Studios
Diego Sans and Nicili Cole / Serial Fucker 1 / Men.com
Brandon Wilde and Cameron Foster / Splash / Channel 1
Dominic Pacifico and Zach Taylor / Spotlight / Dominicford.com
Ace Stone and Mark Long / Tempting Faith / Next Door Studios
Brian Bonds and Austin Wolf / Total Exposure 1 / Raging Stallion Studios
Johnny V and Dorian Ferro / Total Exposure 2 / Raging Stallion Studios
Sebastian Kross and Addison Graham / VIP-After Hours / Falcon Studios
BEST MOVIE
Cauke For President / TitanMen
Daddy Chasers / Channel 1 Releasing
Fame Game / Nakedsword
God Father / Men.com
His Sisters Lover / Icon Male
Meeting Liam / CockyBoys
Rising Stars / Helix Studios
SYTYCF 5 / Dominicford.com
The Reunion / Next Door Studios
Total Exposure 2 / Raging Stallion Studios
VIP-After Hours / Falcon Studios
BEST WEB ORIGINAL CONTENT
Boundjocks.com
Cockyboys.com
Dominicford.com
Falconstudios.com
Fratmen.com
Gentlemenscloset.com
Helixstudios.com
Hothouseentertainment.com
Kink.com
Men.com
Menatplay.com
Nakedsword.com/originals
Nextdoorstudios.com
Ragingstallionstudios.com
WEB PERFORMER OF THE YEAR
Angel Cruz
Joey D
Dolf Dietrich
Trenton Ducati
Pierre Fitch
Colton Grey
Tayte Hanson
Hugh Hunter
Killian James
Levi Karter
Kyle Kash
Bray Love
Alex Mecum
Landon Mycles
Phoenix Saint
Diego Sans
Billy Santoro
Rocco Steele
Johnny V
Sean Zevran
BEST PORN BLOG
chroniclesofporniablog.com
DewayneinSD.com
Gaydailyhotnews.com
gaypornblog.com
gayxxxblog.com
manhuntdaily.com
str8upgayporn.com
thesword.com
queerclick.com
queermenow.net
queerpig.com