Here's Colt Rivers' First* Andrew Christian Underwear Ad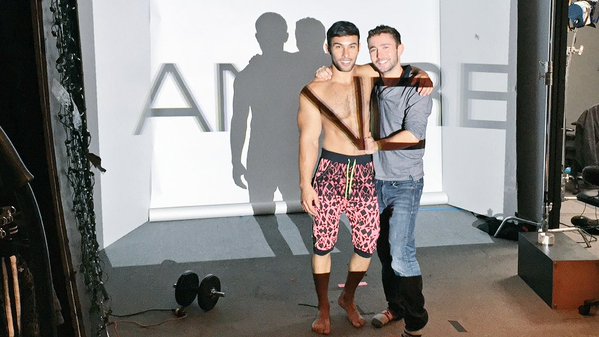 ICYMI, highly skilled powerbottom Colt Rivers (a.k.a. Sean Cody's Ryan) has stopped doing gay porn (temporarily, I hope—he could always come back!) and made a career change: He's now directing videos for Andrew Christian. As you'll remember, before Colt Rivers ever did gay porn, he directed a music video for the Backstreet Boys, so this is a return to his roots.
Here's his first video, a simple yet sleek clip featuring one of the underwear company's best models, Uriel Ramirez, a.k.a. gay porn star Dorian Ferro, who's actually worked with Colt Rivers once before—for Falcon.
BLOW! shock – Full Version from The Vicious Brothers on Vimeo.
*Technically, the clip below was the first Andrew Christian-inspired video Colt Rivers shot, but as you'll remember, it was done purely on spec.