Hunky Tyson Chicken CFO Arrested After Being Found Naked In Stranger's Bed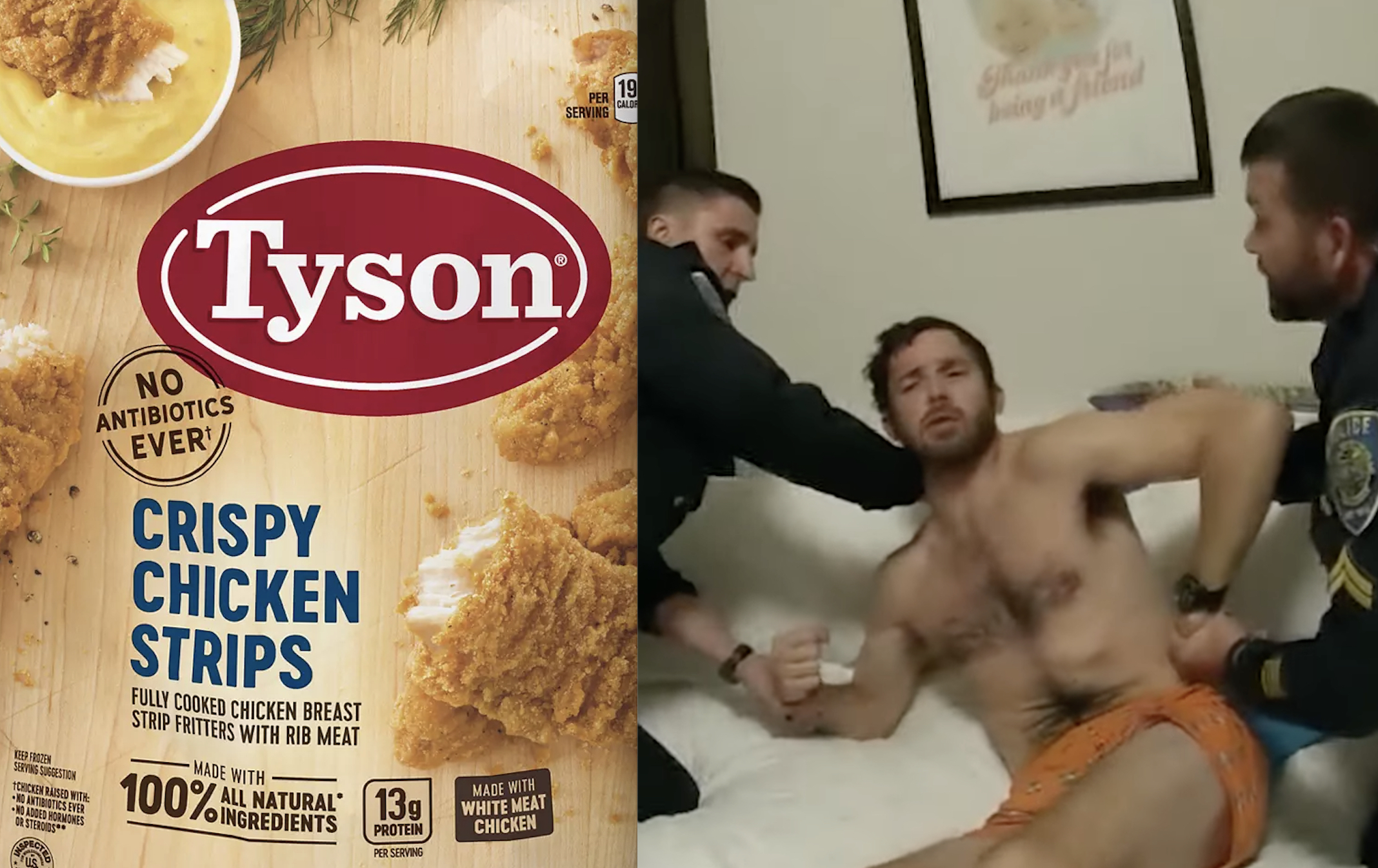 Just another day in America, where naked and wealthy businessmen are found drunk and disoriented after breaking into people's homes and wandering into their beds. Via Law & Crime:
Bodycam footage shows the moment police in Fayetteville, Arkansas arrested Tyson Foods CFO John Tyson who was found asleep in a college-aged woman's bed on Nov. 6. In the video, Tyson appeared to be "disoriented" while officers tried to wake him up. He was charged with criminal trespass and public intoxication. A report said Tyson apologized during a call announcing Tyson Foods' fourth-quarter earnings.
He looks pretty young and cute for a CFO. It's not clear how the cops knew his name before even arresting him, but maybe he left his wallet in another room after taking off his clothes. Video:
At this point in my life, I have to say, I'm not sure if I would've immediately called the cops after finding a relatively hot, rich, and naked drunk man in my bed…
More of John Tyson in a less drunken (and more clothed) state: