I Know What You Did Last Summer Sequel Coming From Sony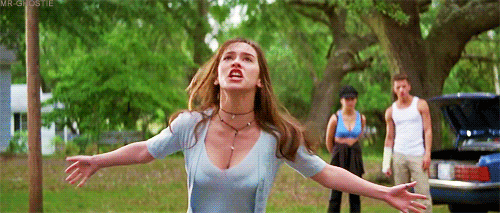 This, like pretty much every sequel and reboot—including the awful Scream 5 (and Scream 6, presumably) and the absolutely disastrous Halloween sequels—is neither wanted nor needed, but if there's a quick buck to be made, nothing will stop a desperate movie studio from trying to cash in. Sony is putting together a sequel to I Know What You Did Last Summer, with original cast members Jennifer Love Hewitt and Freddie Prinze Jr. in talks to star, via Deadline:
Following the successful relaunch of Scream, Sony Pictures is looking to blow new life in to its own slasher franchise as sources tell Deadline that Jennifer Kaytin Robinson has been tapped to direct a sequel to I Know What You Did Last Summer, with Jennifer Love Hewitt and Freddie Prinze Jr in talks to reprise their roles. Insiders say the project is in early development and that Neal H. Moritz is in talks to return as producer, with Leah McKendrick on board to write the script.

While McKendrick is penning the pic, the idea for the new film came from Robinson and McKendrick, who blew away studio execs when they pitched this idea for a sequel last fall, especially given the recent success of the Scream franchise. That film was recently relaunched with original cast members returning, and the idea of bringing back original castmembers to draw in old-school fans while also adding fresh faces to relaunch the series was too good for the studio to pass up.
[Deadline]
The first one in 1997 was good, thanks in large part to Sarah Michelle Gellar and Ryan Phillippe in supporting roles. Unfortunately (spoiler alert), both their characters were killed off before the movie's final act. The first sequel, I Still Know What You Did Last Summer, was stupid and mostly forgettable. The second sequel, I'll Always Know What You Did Last Summer, was seen by zero people as it went straight to video. The franchise's killers were some of the most boring slasher movie villains of all time, so they'll have to create better ones if they want the reboot to be scary.
Ryan Phillippe's shower scene alone made the original movie worth watching. Can they bring him back as a ghost? Stupider things have been done in horror sequels.