In Case Anyone Cares: Logan McCree Is A Fire Fighter Now
He had a prolific career over five years ago as a Raging Stallion exclusive, won a bunch of awards, retired from gay porn to become a hairdresser, started dating women, and then came back to gay porn last year for a handful of weird scenes (and some quick cash, no doubt).
Now, Logan McCree (real name Philipp) is officially officially retired for good, again, and he's become a fireman in a small Scottish village.
Somehow, this is big news. Via The Sun:
"They asked me if I wanted to join and I said 'Sure, why not?' especially since I'm my own boss. They asked the area manager and he said, 'Yes, it doesn't have an impact on his job'."

Philipp admits a few locals moaned to fire chiefs about whether he was right for the £4,000-a-year role. But he added: "If they have a problem with it they can always come to me. I'm a friendly person.

"I'm young and fit and I was a soldier for three years. I was a medic so that helps. I read superhero comics since I was a kid so I have to help people when I can."

Philipp joined the fire service in December last year and trained for two weeks in Glasgow. He works once a week with eight colleagues — most of them joiners.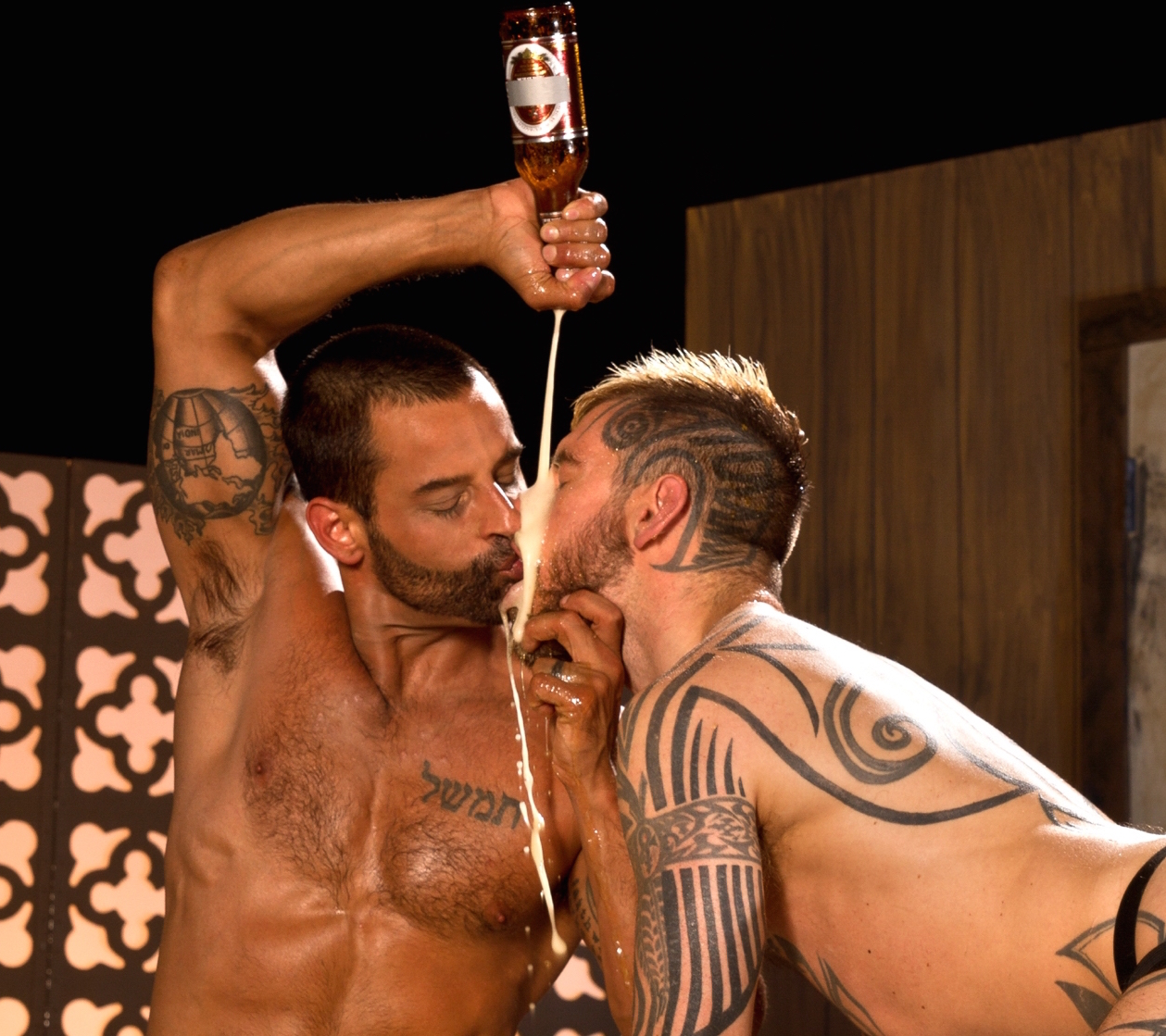 Regarding that string of scenes Logan/Philipp did last year, he wasn't really into them:
And the German insists he is overwhelmingly backed by the 400-strong community, despite his raunchy former job.

He said: "I did some stuff at the beginning of last year because the opportunity arose."

"But it feels like my past — it didn't feel right any more."

Despite being in the job for four months, he hasn't had a single call-out.

He said: "It's going to start with the hill fires soon. But having no call-outs is good because it means nobody was in danger."
If they ever need anyone to carry extra water up those hills, they can count on Logan.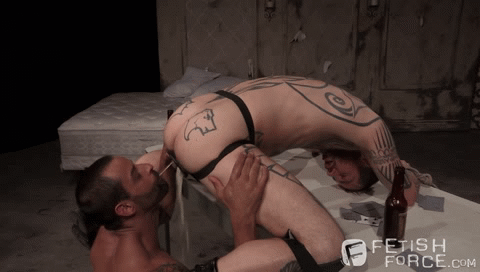 And good news, ladies, Logan/Philipp is still very straight, and he's looking for a wife:
Philipp hopes to find love with a woman despite his gay porn past. He dreams of settling down and starting a family.

Dresden-born Philipp said: "I can only imagine to be in a relationship with a woman. I think you only feel at home in a place when you have family and I'm still working on that bit. It's difficult to find a woman up here."
I bet it is.