He's A Grower, Not A Shower: James Franco Posts New Nude Selfie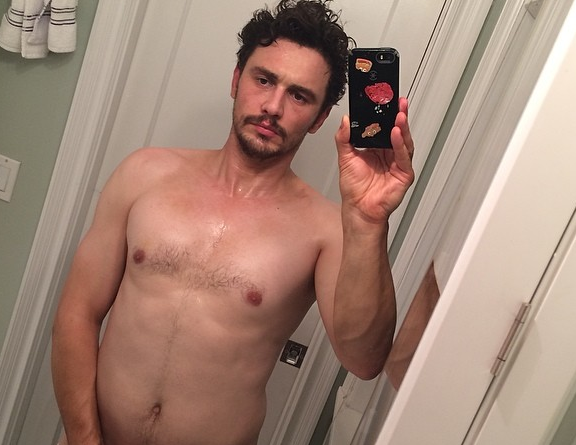 Let's hope that James Franco is a grower and not a shower, because this latest Instagram selfie leaves very little to the imagination. Little being the operative word. He captioned the photo "JUMP ROPE," which may or may not be a coded message to a 17-year-old girl.
Here's the full, uncropped photo, which is Franco's most risqué selfie yet (not that there's much to see, other than pubes):
If "carnival worker on a 3-day meth and Thunderbird binge having a hot flash" is the look he's going for, he's succeeded. But the bulge—or lack thereof—is unfortunate, and if he's trying to imitate Frank Ocean from yesterday, he's failed. I'm assuming the liquid on his chest is just typical hipster sweat, but if it's the remnants of, uhhh, something else, I'm actually kind of turned on? Cum-drenched hobo realness is my weakness.
[via Instagram—unless he's already deleted it.]