Jennifer Aniston Still Struggling With Father John Aniston's Death As Days Of Our Lives Plans To Kill His Character Off In A Plane Crash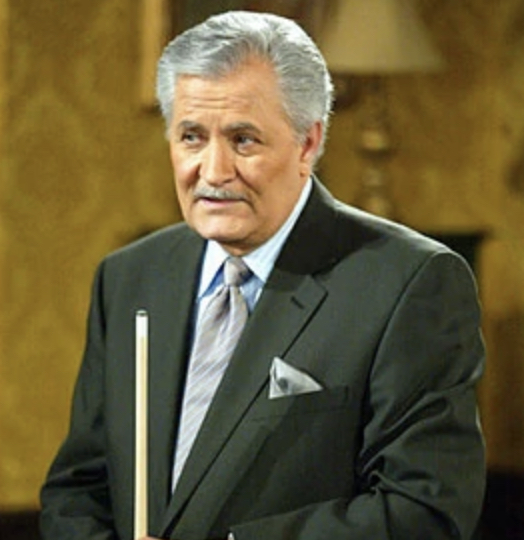 As if Days didn't have enough garbage to deal with already, now there's this, via DailyMail:
Sources say Jennifer has had a particularly hard time coping with his loss and has even reached out to his former co-stars and hosted them at her home.

'Jennifer has sent his friends gifts and called them and remember their birthdays and been a real sweetie,' an insider told DailyMail.com.

'She has been incredibly generous and has had his friends up to her house for parties to talk about the good old days with John.'

Aniston had appeared on the soap opera on and off as Victor Kiriakis from 1985 until his death, however, the show is yet to address his character's absence.

But DailyMail.com has learned that showrunners are now planning to kill off his character in a plane crash, much to Jennifer's disappointment.

'Jennifer hates to fly so this has rubbed her the wrong way but what can she do? They have to explain Victor's death on the show,' the source said.

'The funeral show is expected to air sometime late August, early September.'
Aniston taped his final episode last year before he died (obviously, lol), and it aired in December, so at least there won't be new footage of him dying in the plane crash. Presumably, one of the Days characters will receive word via phone that "Victor" was killed, and everything will have occurred off-camera. Characters Vivian (Louise Sorel) and Philip (played now by John-Paul Lavoisier, but I prefer Jay Kenneth Johnson's Philip) are set to return for the funeral episodes. Hopefully Jennifer Aniston is able to avoid watching and just ignores these episodes.