Joe Biden Celebrates 146th Birthday With Fiery Cake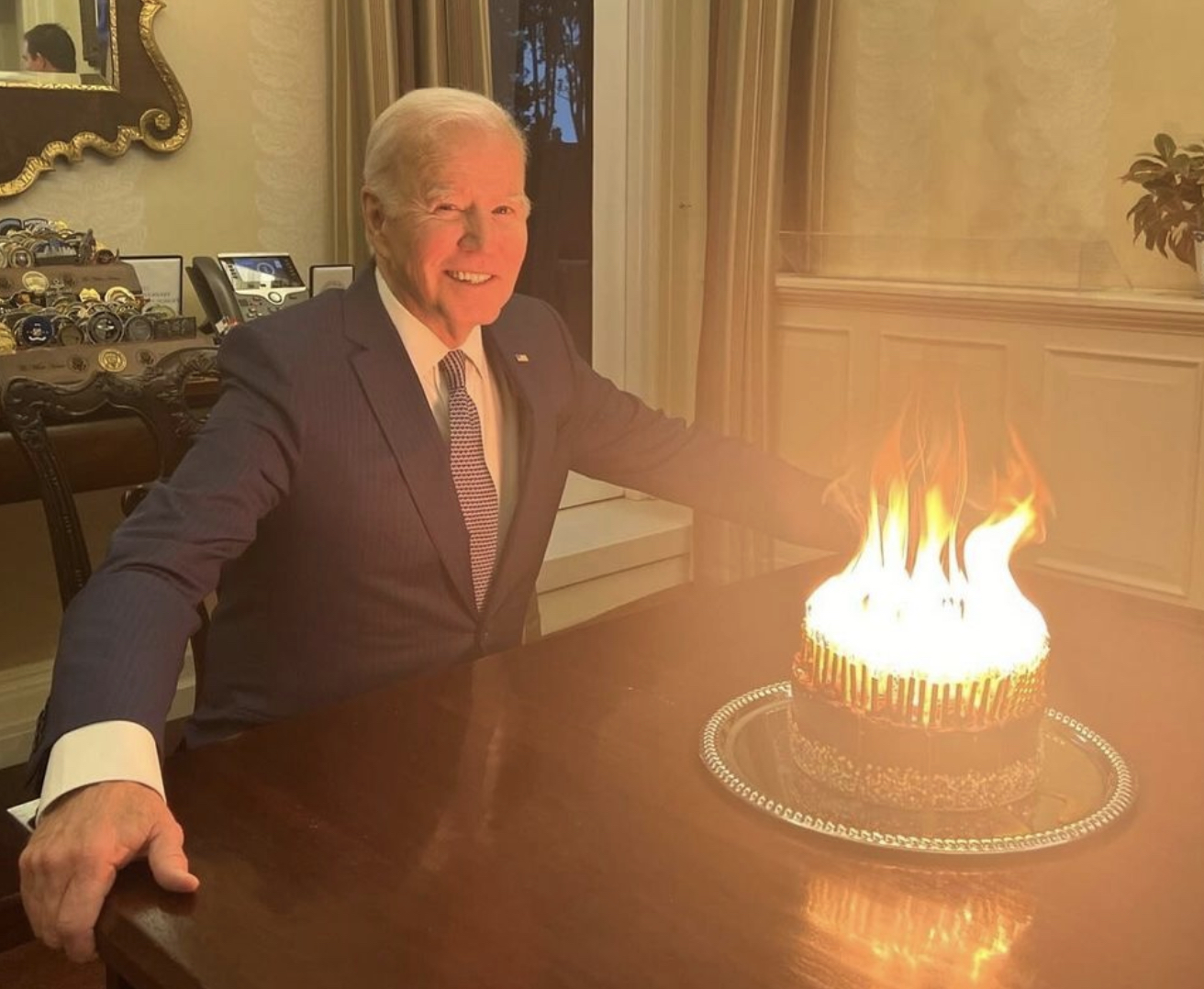 The 146 was his joke (or, more likely, a joke from whoever writes his Instagram, as seen below), not mine. In reality, Joe Biden turned 81 years old today. Incidentally, the average life expectancy for an American white male is 73.
In other numbers news, a new NBC poll released yesterday found that a staggering 70% of young voters aged 18-34 disapprove of Joe Biden's handling of the Israel/Hamas war. His overall disapproval rate is at 57%, which is by far the highest disapproval rate of his presidency.
Happy birthday.
View this post on Instagram