Kevin Spacey Accused Of Making Sexual Advance On 14-Year-Old Boy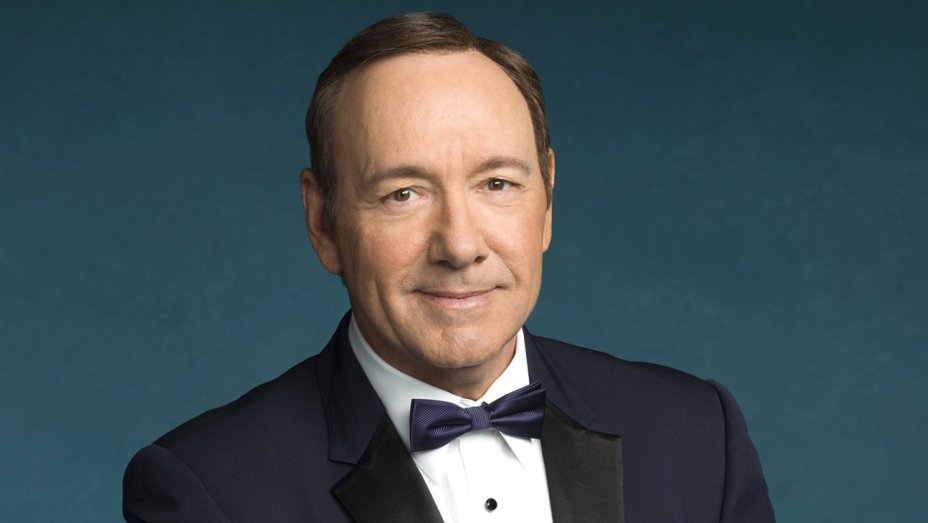 Just hours after actor Anthony Rapp came forward to BuzzFeed alleging that a then 26-year-old Kevin Spacey made a sexual advance on Rapp when he was just 14 years old, Spacey has issued the below statement: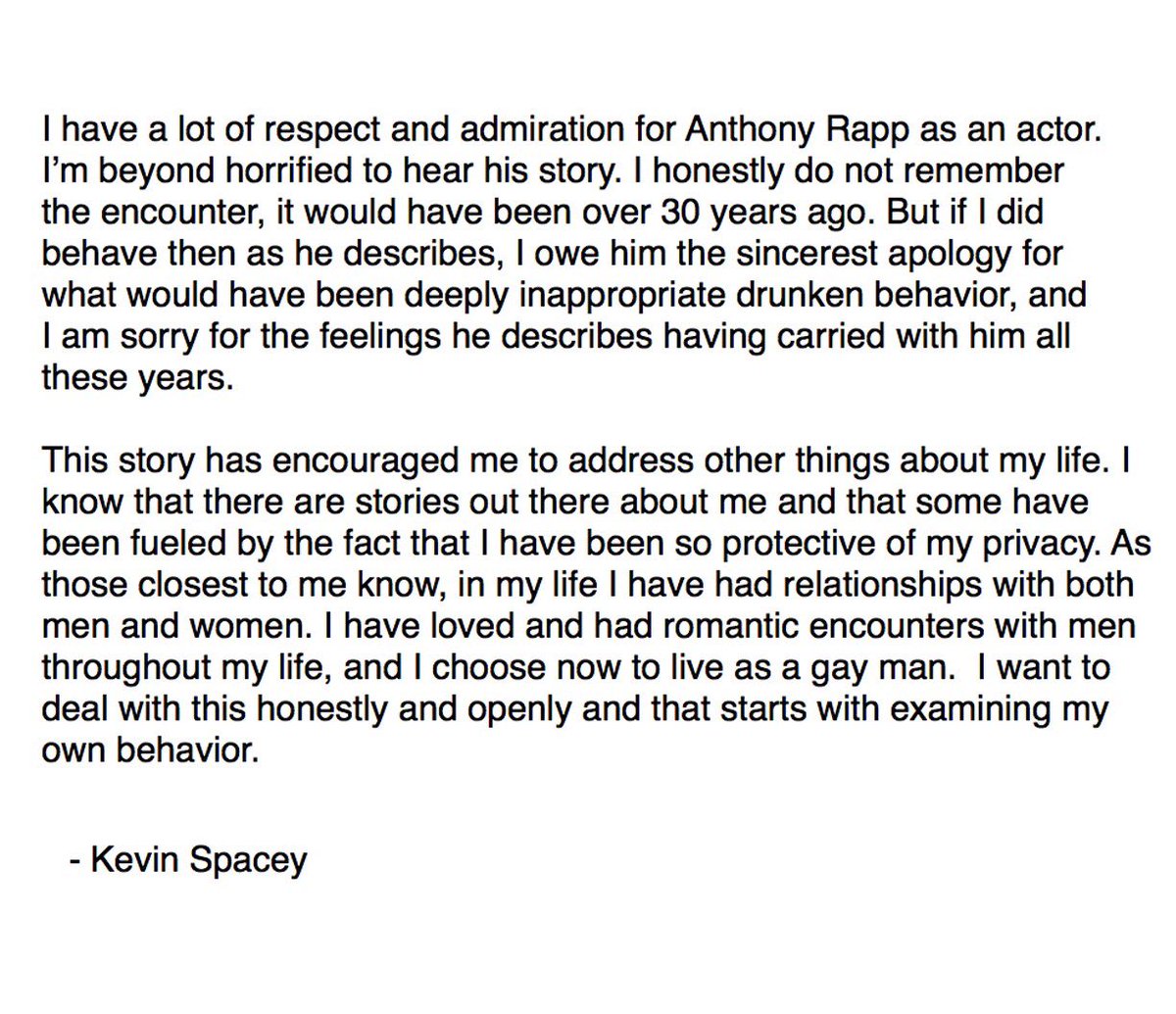 Rumors of Spacey's sexuality (not to mention his involvement with young boys) have been circulating for decades, and while "choosing" to be openly gay now would be fine under normal circumstances, it obviously doesn't negate the fact that Rapp was 14 years old during Spacey's alleged sexual advance. Spacey finally coming out now—only after being accused of trying to have sex with a young boy—is gross on every level, and Spacey's sexuality is irrelevant with regard to the accusation against him. Normal 26-year-old gay men (and normal 26-year-old straight men) do not hang out with 14-year-old boys and invite them to parties, as Spacey did with Rapp.
Spacey's coming out now is an attempt to distract people from the accusation against him, and this perhaps makes Spacey even more disgusting than the average predator. But if there's any good news here, Rapp's coming forward will hopefully prevent Spacey from ever trying to take advantage of anyone else.