Killian James, Who Tried To Use A Porn Blog To Smear Another Performer, Demands "Good Energy" On Porn Blogs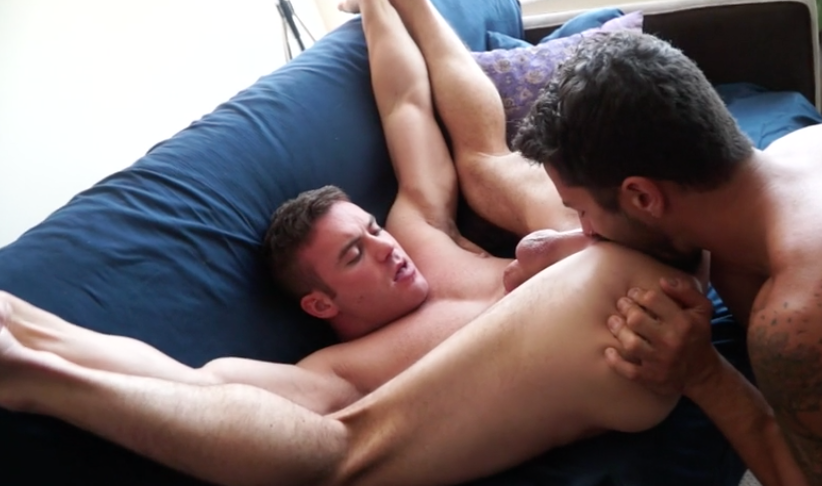 Lately, gay porn star Killian James has been espousing a message of positivity to his Twitter followers, telling over 20,000 of them to seek out "good energy" porn blogs that stick to reporting porn news "the way it should be."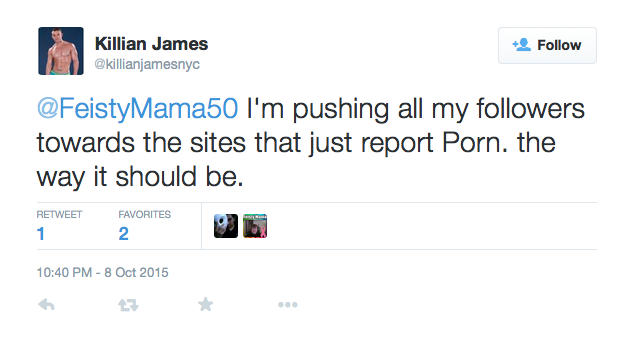 Earlier this month, the former Randy Blue model turned NakedSword exclusive expressed his excitement over "newsworthy" porn and "good energy" to fellow porn star Austin Wolf, as well as Manhunt: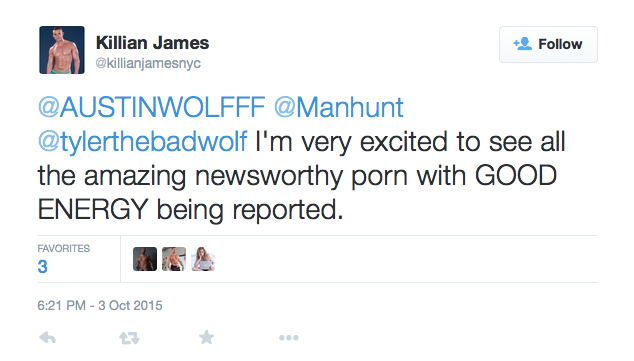 Again, it's all about those "good energy" blogs.
Killian James even found a fun and relevant photo to accompany his message, which compares "negative energy" blogs with horror movie icon Freddy Krueger.
Sweet: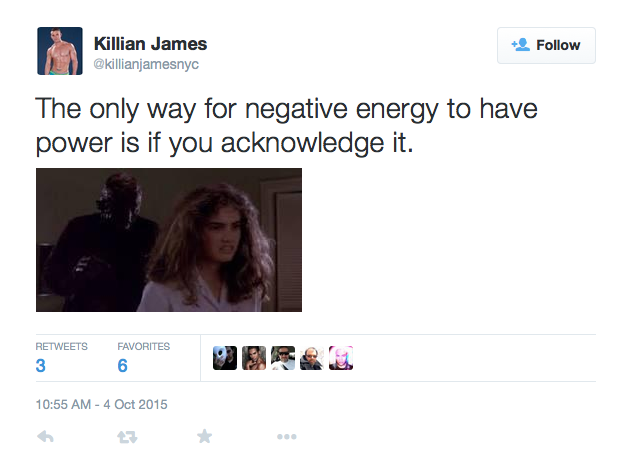 Calling for "good energy" and reporting "the way it should be" is a noble stance for anyone to take, especially Killian James. But are Killian James' tweets a true reflection of what he really wants to read about on porn blogs?
For example, here are several direct messages that Killian James sent to Str8UpGayPorn on Twitter less than two months ago, in which the gay porn star attempted to feed me what many people might consider to be a "negative energy" story.
Negative or positive, Str8UpGayPorn is always interested in newsworthy stories about gay porn stars, as long as they're true. So, I asked for more details, and Killian James expressed his happiness that "this little mother fucker" would be "getting it."
Later, Killian James had some concerns about being identified as a source, and then wondered about the legality of sending what he thought were "private" emails.

At the same time, Killian James almost couldn't contain his enthusiasm over this allegedly incriminating email being published on Str8UpGayPorn. He told me he was looking forward to a "brilliant" story about it, and referred to the unnamed porn star and subject of this proposed takedown as a "bitch" who was not on his level.
I requested more information, but didn't immediately hear back. Then, almost a week a later, Killian James slid into my DMs again. This time, he offered more teases of an alleged email, which, according to Killian James, would've proved that another porn star had sold him fake steroids.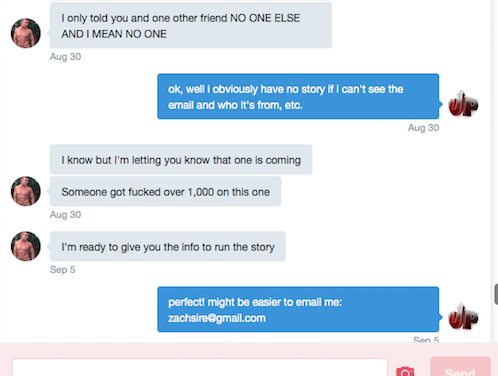 I reminded Killian James that his target in this story would undoubtedly know it was him who leaked the email, and again told him to send me his proof.
These were the last DMs that we exchanged, and Killian James never sent me any email to help prove his claim (after doing more research on my own, I was able to determine that his story was unprovable, not to mention not newsworthy), and maybe that's for the best.
After all, how would Killian James' salacious and unfounded story align with his recent realization that he is "above the bullshit"?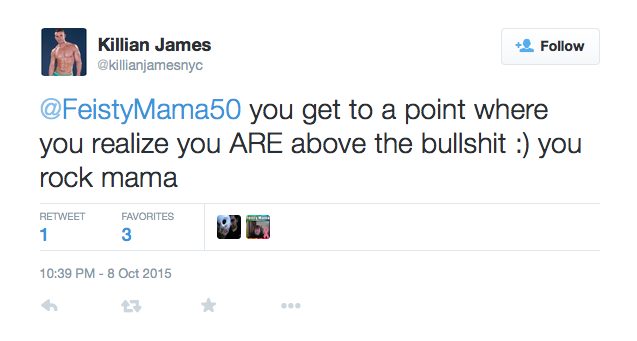 Rule of thumb for people like Killian James: It's always OK to call someone a "wonky faced bitch" in private, so long as you pretend to care about "good energy" in public.