Kyle Kash Exclusive: "I Don't Kiss And Tell"
Kyle Kash has slowly but surely risen to the top of the gay porn industry's A-list, performing for GayRoom, NakedSword, Channel One, and Falcon Studios in 2015, and his star status was confirmed earlier this month when he was nominated as Best Newcomer at the Cybersocket Awards. Str8UpGayPorn recently caught up with Kyle Kash to find out a little bit more about his background, his love for Madonna, who he wants to fuck next, and what he has planned for the rest of the year.
Str8UpGayPorn: Hi Kyle! Tell me about your upbringing. Where were you raised, and has your family always been supportive of you?
Kyle Kash: I was raised in south Georgia, in a town close to Savannah. I grew up with an extremely supportive mother and father who raised me to believe that people who were gay were born gay. I was adopted at four months old, but I consider the people who raised me to be my parents. They always encouraged me to do whatever it was that made me happy, and they did whatever they could do to help my dreams come true. I was extremely lucky to get the parents I got.
Who was the first person you remember telling that you were going to shoot a gay porn? What was the reaction?
I told my friend Griffin first when I was beginning to seriously consider it. He told me, "If you're going to do it, be the best you can be." And that's what I've been trying to do.
And what was your first gay porn scene?
My first scene was for DylanLucas, and I was with Kip Ryker.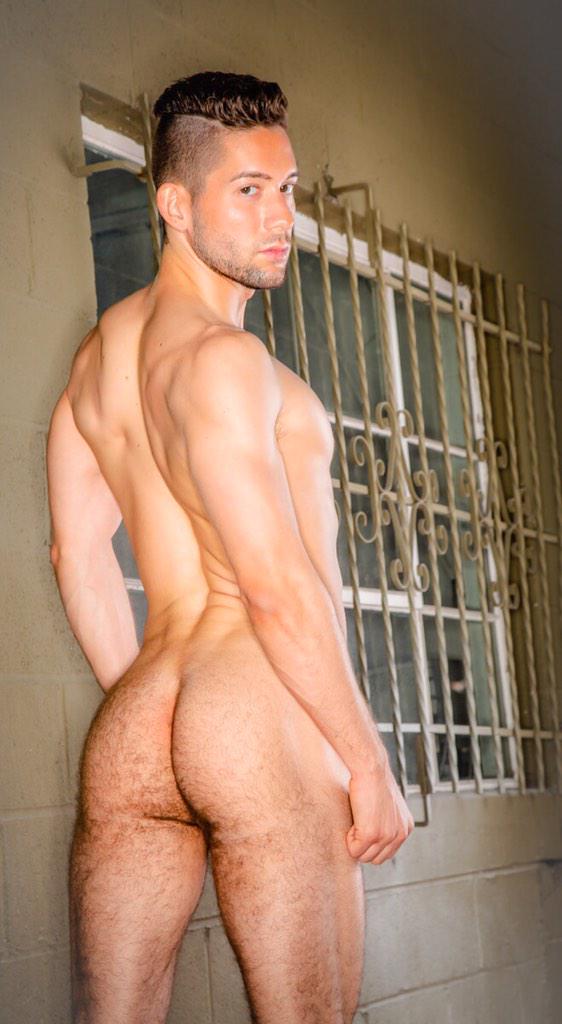 When you're not doing gay porn, what are your day jobs or other hobbies?
I live for fitness and working out. I teach spin here in L.A., and I also do personal training. When I'm not working I like to read—Stephen King books are my favorite—listen to music (I'm a huge music fan if you couldn't tell), play video games, see different drag performers, and go hiking.
I have seen that you love Madonna. Are you going to see her in L.A. next week?
Of course I am! I wouldn't miss it for the world. I bought my tickets the day they were pre-released.
Ha ha, me too. Most guys your age have really limited and predictable taste, and they just stan whatever pop queen is "current," so how did you get into someone who became popular before you were even born?
Well, my sister is twenty years older than me, and she was always a big Madonna fan. I remember asking her about who she liked in music, and she told me Madonna. Around that time, "Confessions on a Dance Floor" was released so I figured I'd buy one for myself and check out this Madonna chick. Needless to say, I fell in love and decided to explore the rest of her career, which led me to becoming a loyal and dedicated fan. I'll find a way to love everything she puts out.
What's your favorite Madonna album?
"Bedtime Stories."
"Bedtime Stories" is is my favorite, too! Favorite Madonna song?
"Frozen."
Do you have a boyfriend? What do you look for in a guy?
I'm currently single. I've had bad luck in terms of guys I've dated over the past two years, but I look for someone who I can trust, someone who can make me laugh, someone who treats me well, and someone who I have the passion to treat well also.
What is one attribute or trait that is an instant deal breaker?
An instant deal breaker for me is someone who isn't funny, or someone who tries too hard to be funny.
Who has been your most enjoyable scene partner so far?
Oh God, you know, I've had a lot of great scene partners. I loved shooting with Jason Maddox. I absolutely adored Billy Santoro. Logan Moore was a delight. Alex Mecum is cute as a button. I don't think I could choose a favorite though.
Have you ever hooked up with a co-star before or after a shoot, off camera?
I have, but I don't kiss and tell 😉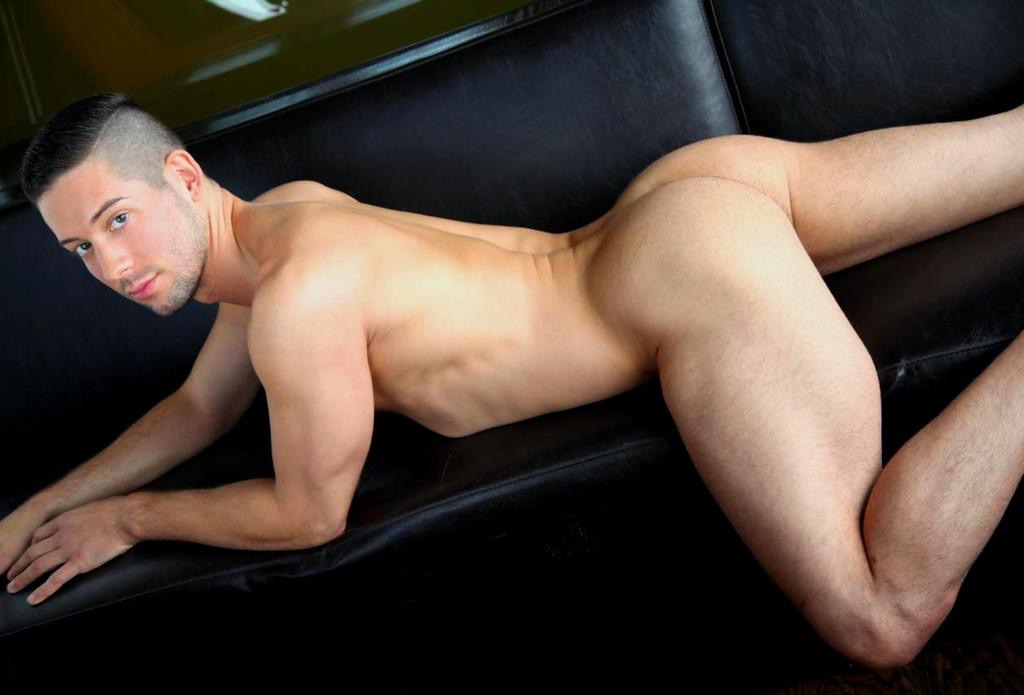 Are your eyelashes and eyes really as pretty as they appear in your scenes, or is that some kind of camera trick?
Well thank you very much! I don't do anything special to my eyes before shoots, they're all natural.
What is your ethnic background?
I'm not 100% sure of my entire background. The only thing I know for a fact is that I'm a quarter Korean.
The hot topics in gay porn today are the same as they've always been: Barebacking and racism. Would you ever film a bareback scene? And, would you ever refuse to work with a scene partner because of his race?
I've considered bareback porn before, but I'm not absolutely sure I want to delve into that world yet. And I have no racial hang-ups. I like all races.
How'd you pick your porn name?
When I joined Ducati Models, one of my agents, Michael Youens, asked me to name things that I like. I said "Well, I like Madonna, working out, making money, Kylie Minogue…" and he said, "Perfect. Kyle Kash. There you go." And it was settled.
Will we be seeing you in more scenes as 2015 winds down?
My debut with NakedSword comes out this month with the release of Summer of Sweat, with myself and Jason Maddox. I also have another NakedSword scene with Killian James coming out, and two Falcon scenes coming out, one with Alex Mecum and one with Logan Moore. Other than that, I have other bookings to shoot this year but I'm not sure if they'll be released this year.
What do you have planned for the next six months or so?
A lot of scenes, a Nob Hill show, lots of appearances, teaching a lot of spin, and attending the Cybersocket awards. I'm extremely grateful to be working.
Who would be your dream scene partners, and what would you have them do to you—or what would you do to them?
There are so many! I would love to work with Kayden Gray, Mickey Taylor, Johnny V., Joey D., Colby Keller, Shawn Andrews, and so many more. In terms of what I'd do to them, I guess you'll just have to stay tuned to see 😉
We definitely will!
[Kyle Kash images via C1R, GayRoom, NakedSword, Gentlemen's Closet]