Kyle Ross Exclusive: How To Be An Award-Winning Gay Porn Superstar In 2017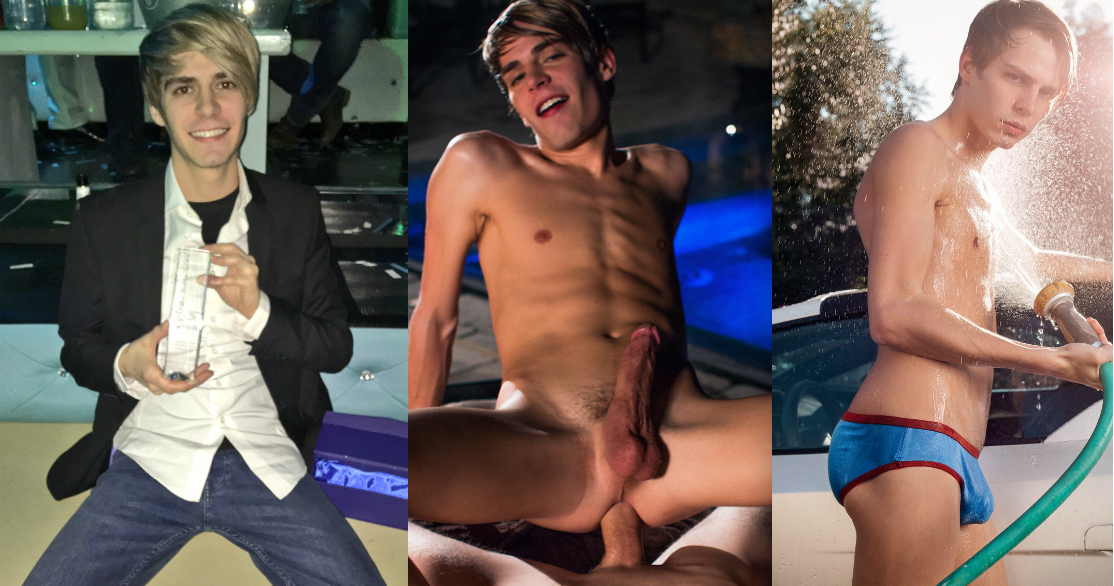 What's it like to be a gay porn star in 2017—especially one who's as smart, savvy, and successful as Kyle Ross? Str8UpGayPorn recently had a chance to catch up with the Helix exclusive—who was voted 2015's Twink Of The Year by Str8Up readers, as well as Performer Of The Year at the recent Cybersockets—to find out how he started, how he remains so popular, and how he's helping to make Helix one of the industry's leading studios. Kyle's interview is the first in a series of "How To Be A Gay Porn Star In 2017" interviews running on Str8UpGayPorn in the coming weeks.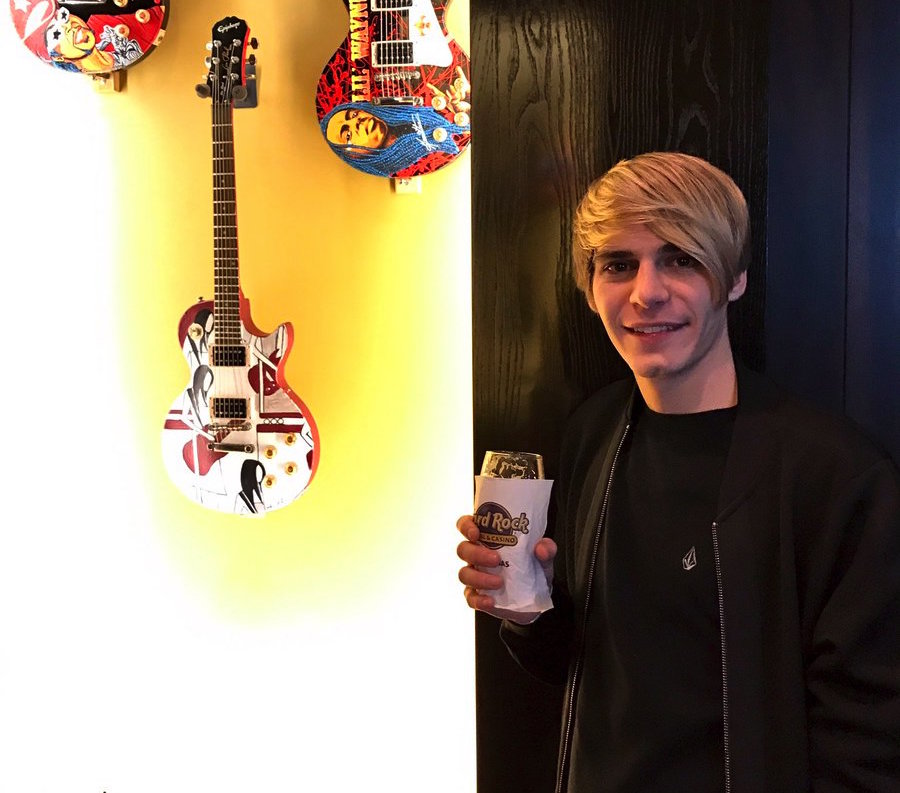 Str8UpGayPorn: Hi Kyle! So, tell us when you started working as an adult model, and what motivated you to get into the business?
Kyle Ross: I started filming right when I turned 18. I was hanging out at the gay clubs in Dallas for the first time, and I liked the new attention I was getting. Since watching Cinemax porn at a young age, it has always been a fantasy of mine to film porn.
And how old are you now?
23 and loving it.
At what age do you think you'll stop performing?
I will perform as long as Helix wants to film me. I'm looking forward to a healthy future filming and staying fit as I grow into my 20's. Some of the hottest jocks started as twinks, and we've been getting such hot models lately, I don't want to stop!
That is for sure. Your recent DP scene with Blake Mitchell and Corbin Colby proved that.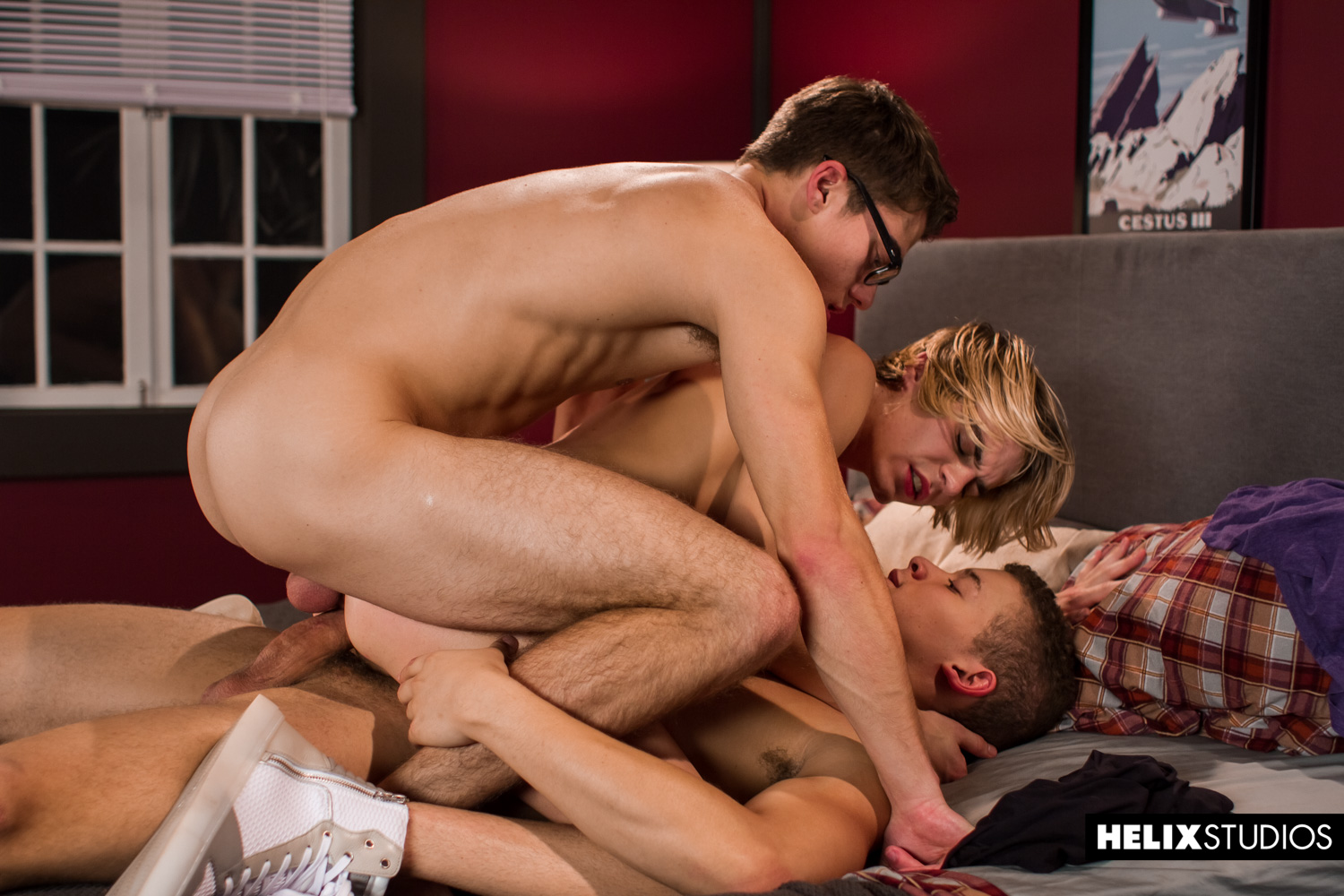 Your longtime boyfriend is, of course, Max Carter. When and how did you start dating?
It was very early in my porn career. I recorded about 10 scenes for Helix at that point. The studio asked me if I'd like to film with anyone in particular, so I browsed the website and there was Max Carter. I still remember the picture today: The blond hair, muscles and bubble butt. Love at first sight! The scene was scheduled and a week before the shoot, I somehow met him on a dating app. It turned out he lived very close to me in the Dallas/Ft. Worth area, so we got together and really hit it off.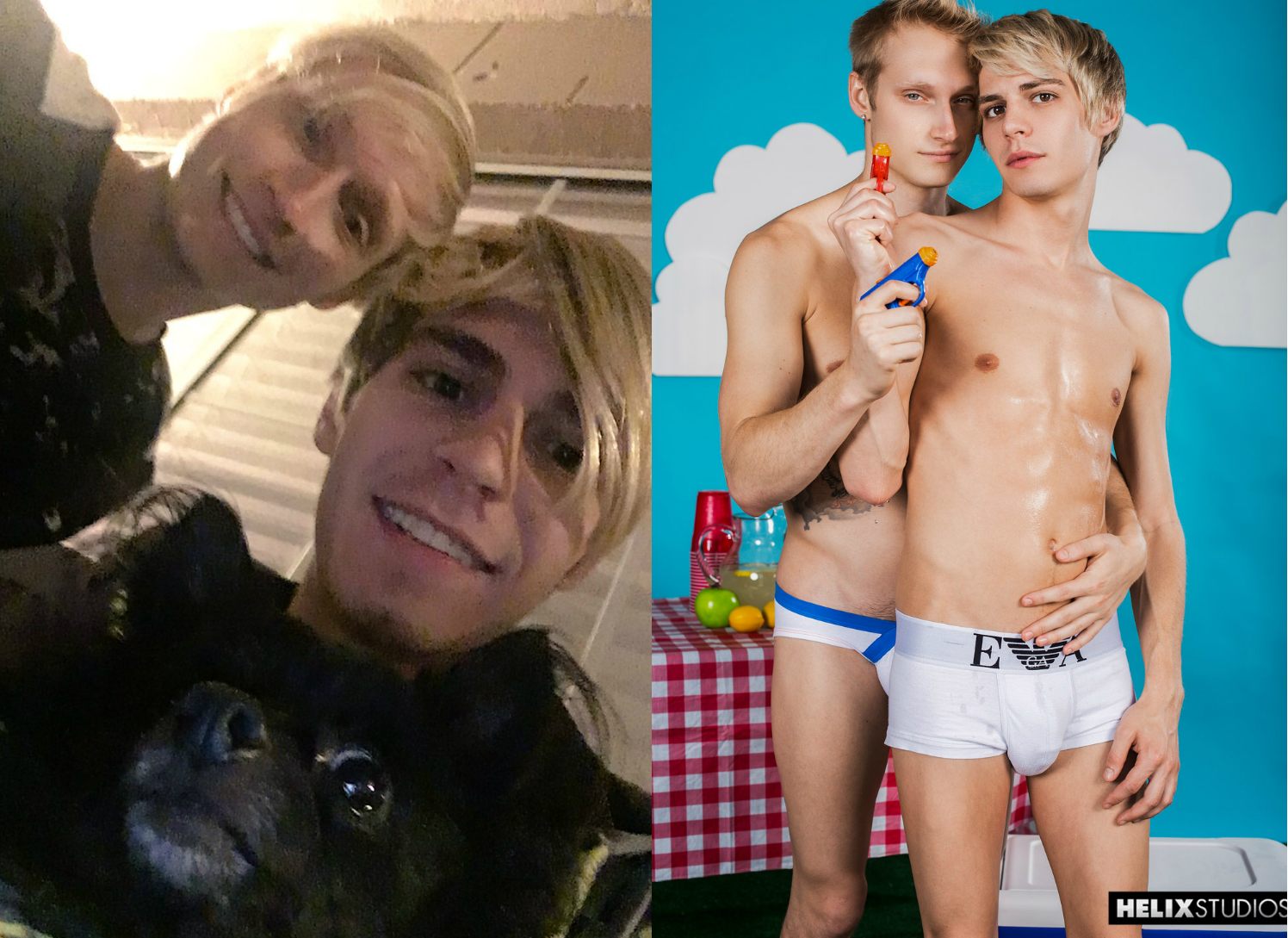 In addition to performing, you've recently been working a lot behind the scenes with Helix. When and how did that start?
I've always wanted to work behind the scenes! I study business administration, so pursuing my passion in the business realm of porn is a dream come true. They were reluctant to hire me at first, but I got my shit together and eventually was brought on as the assistant to our operations director in 2014.
What exactly does that entail, in terms of your day-to-day duties? Do you have an official title?
Helix is growing fast, so my job title has changed over time. I've had the opportunity to work in various fields like media buying, licensing, and affiliate management, and the job becomes more dynamic each day. I'm proud to be responsible for our bookkeeping now.
Does that mean you're a full time employee, receiving regular salary and benefits?
Yes, full time with salary and benefits. Our health insurance is the best!
What about when you perform in scenes—is that work that's paid out separately, per scene?
Yes, it pays separately. My office job is salaried, and scenes are paid separately. We are different from many studios because all taxes are withheld ahead of time, for all models.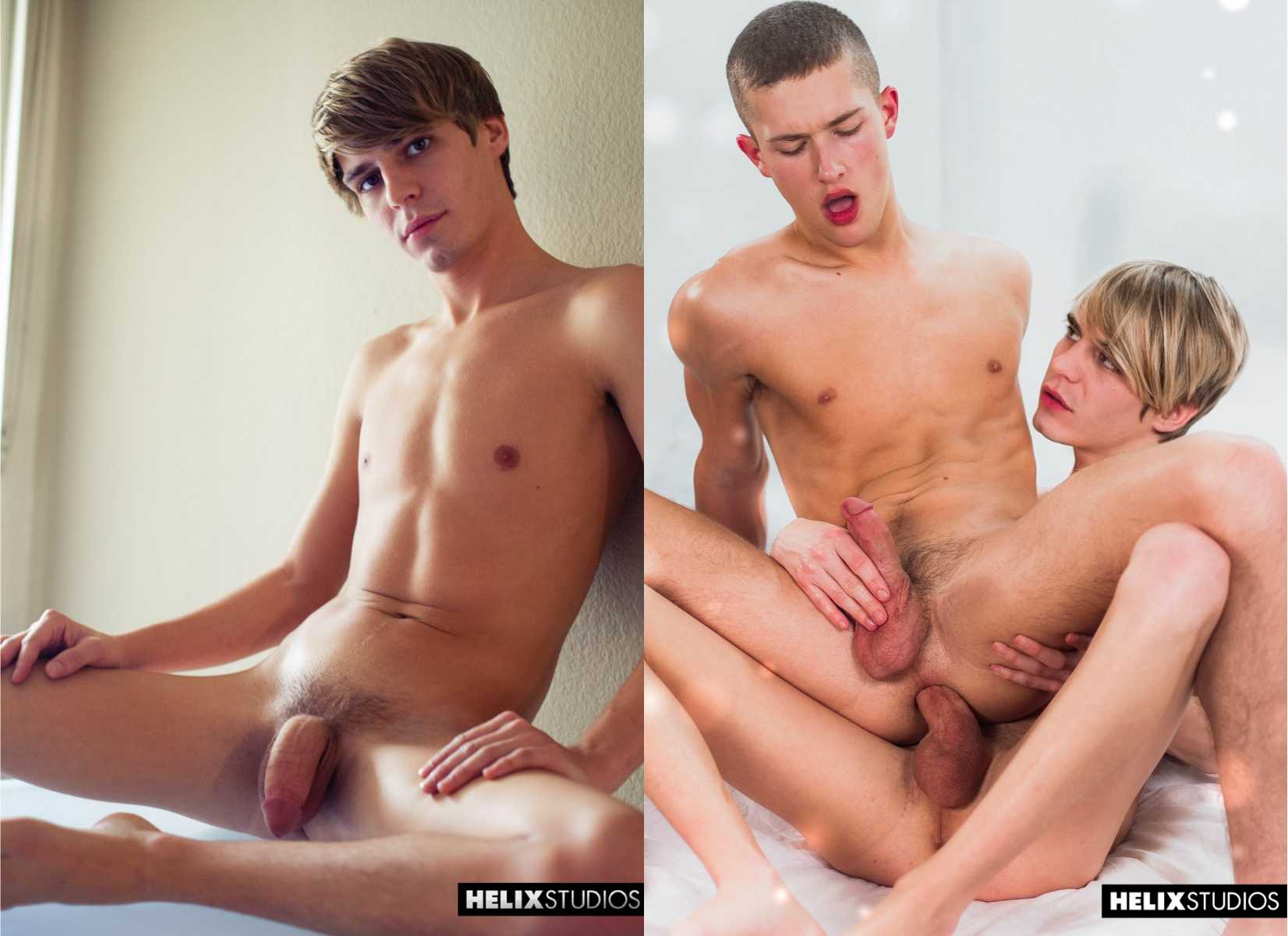 I know it varies at every studio, but if you had to estimate an industry average, what do you think is the average scene rate for an average gay porn star working today?
The average rate for a scene at our studio is around $600 to $1,200 per scene. The better your scenes sell and the longer you've been with us, the more we will pay. Most of our models also earn substantial residuals from their affiliate sales.
Would you be able to support yourself financially if you only worked as a gay porn star, and didn't have the office salary position?
If I stayed in Dallas, I would be living very comfortably with scene checks alone. Since I want to live in San Diego and have a car payment, I've got to work and earn extra income beyond filming. To be a successful gay porn star, you have to run it like a business. Filming porn opens a door that allows you to become an entrepreneur, make money on your own by advertising your scenes, doing a cam show, or dancing. Promote yourself and do what you like.
Over the last five years, I've noticed how many different things models do, more than just appearing in scenes. Do they have to do that because scene rates have gone down? 
I would not agree with that. As time goes on, I've actually noticed an increase in scene rates. We are now starting models hundreds of dollars higher than ever before.
That's great to hear.
We have to pay more to get the hottest models, or else we risk getting priced out.
Other than working at a studio, cam shows, and go-go dancing, what other ways do models earn money today?
All types of things. They start at Helix, and they become mini celebrities in their small towns. Max and I have been flown out for paid, fully clothed, appearances at parties. Some models sell custom video clips or photoshoots. Oh, and ha, when I decided to remove my taint ring, I sold it on eBay and the auction was up to $250 before it got taken down. Creativity is your only limit. Well, that and Terms Of Service.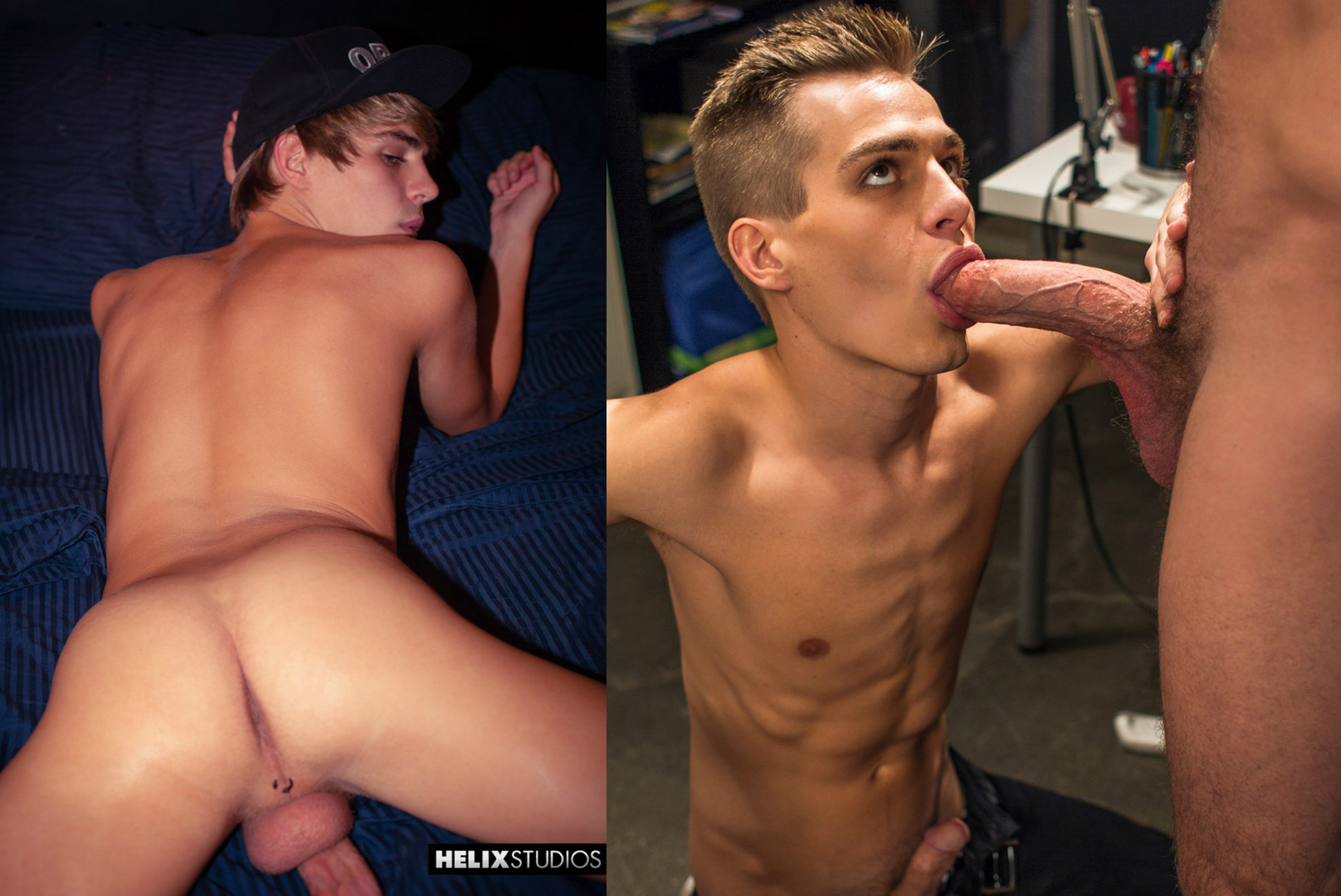 Off the top of your head, what are some of the benefits of becoming a gay porn star today?
Unlimited blowjobs, free matchmaking service, tested bareback models, Twitter fan base, sugar dads, Amazon Wish List, free VIP and bottle service at clubs, and lots of easy cash.
And on the flip side, what are some disadvantages or negative aspects of becoming a gay porn star today?
Some families don't understand why we do what we do. A teenager's mom or dad hears "gay porn" and they freak out. They have a negative image of porn. And while it might be accurate at many porn companies, it takes a while for them to notice that Helix is different. Friends and relatives introduced to our staff and offices always walk out reassured. We are transparent about our process and make sure that models feel comfortable, safe, and respected. It always pays off in the final product. There's an ongoing push to de-villainize sex, and we try to play our part in that. We want to show happy, healthy, confident young people enjoying consensual sex in engaging scenarios.
In terms of career longevity, fame, and finances, what advice would you give to someone hoping to becoming a gay porn star as popular as you?
Building a fan base on social media is essential for longevity in the entertainment industry. When you hit ten, twenty, or even a six figure follower count, you can sell almost any product simply by posting a link.
And those loyal fans—you have almost 100,000 on Twitter alone—undoubtedly help you win awards, too. They recently voted you Performer Of The Year at the Cybersockets. What was it like finding out that you won?
It was a huge surprise! After filming 90 scenes with Helix Studios over five years, to be recognized for my work is a powerful feeling. The last twink to win that award was Brent Corrigan in 2008. I'm very proud to carry the title!
Finally, anything to say to all the fans who are reading this now?
My fans are the best in the world for supporting me. I'm so thankful!
Thank you, Kyle, and keep up the great work in 2017!
[Helix Studios: Kyle Ross Filmography]