LIAR LIAR: Dallas Reeves Calls Connor Maguire Condom Scene "Bareback"
Dallas Reeves is perhaps best known as the former porn star who helped his friends snort coke on a gay pride parade float a couple of years ago, but now that he's started his own gay porn studio, maybe it's time to recognize him for doing something else. How about lying to consumers about his content? Sounds good.
Yesterday, Dallas Reeves tweeted about "readhead" [sic] Connor Maguire getting fucked bareback: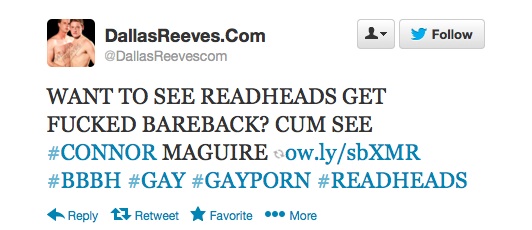 Unfortunately for all you bareback readhead fans, the scene is very much not bareback, as it very prominently features a condom. I'm sure Connor Maguire—who has never filmed a bareback scene—is thrilled to be part of the #BBBH (bareback brotherhood), thanks to liar Dallas Reeves!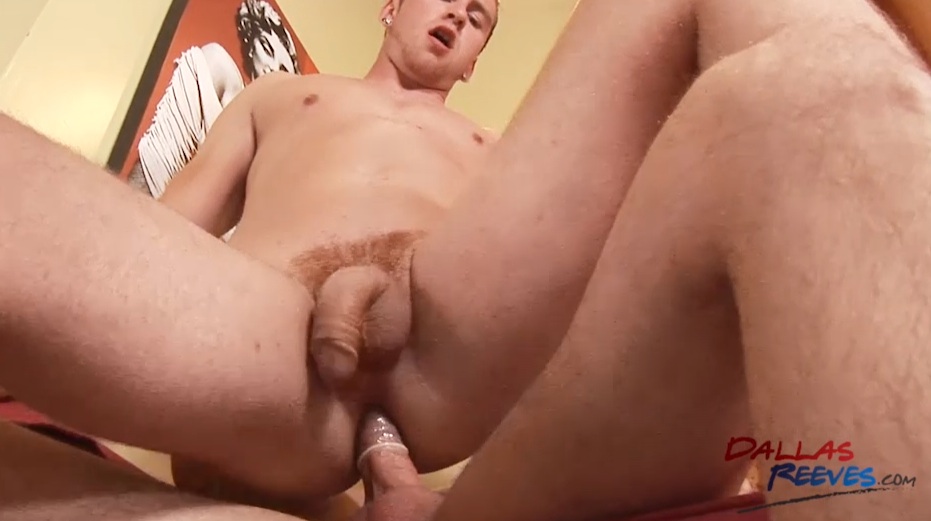 Dallas Reeves deliberately mislabeling his content as bareback in order to attract new customers is pretty sleazy and desperate, especially when it's so easy to see that it's not. Then again, this is the same guy who held a bump of coke up to a model's nose in public view on a parade float, so we aren't exactly dealing with someone who cares about his reputation.
Also, based on Connor Maguire's appearance and physique in this scene, I'd say it was filmed in 2010 or 2011?
[DallasReeves: Dallas Reeves Fucks Connor Maguire With A Condom]