Lukas Grande And Jack Rayder's First Date Was At Chipotle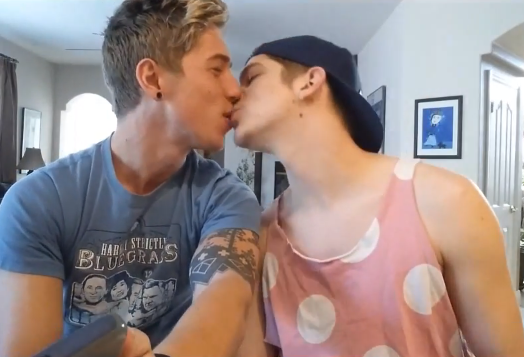 11 minutes is a lot of time to commit to anything, let alone a "boyfriend tag" YouTube video, but these two are both so hot/fun, you might get sucked into watching the whole thing. What's weird is that at least 80% of the questions had to do with food. (Ask better questions next time, fans.) The other thing that's weird is when Lukas Grande pronounces his name. I've never heard him say it before, but I always presumed it was Grande like Ariana, not Grande like Grand Canyon.
Here are 11 minutes of gay porn power couple Lukas Grande and Jack Rayder being so cute and in love I could puke rainbows.