MAGA Clown Madison Cawthorn Says Congressmen Invite Him To Orgies And Do Cocaine In Front Of Him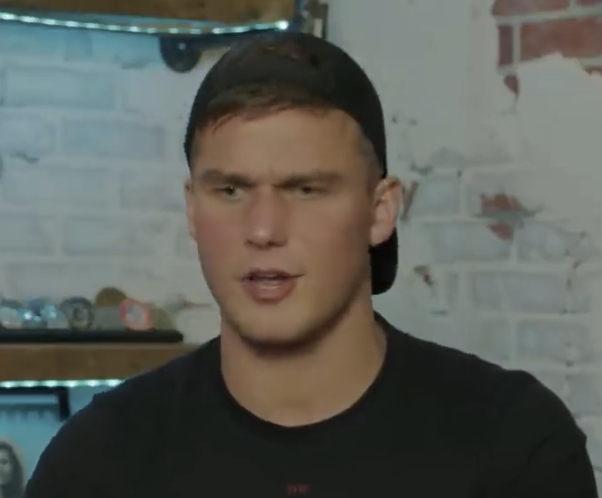 It always kills me that someone this fucking hot is such an incomparably stupid douche, but that's the way the world works. No one's perfect! Here's MAGA congressman Madison Cawthorn on a podcast last week explaining how people in Washington D.C. are sex and drug addicted ghouls, and he's regularly invited to group sex orgies while people do bumps of cocaine in front of him:
Madison Cawthorn affirms Washington DC is like the movie House of Cards and said people that he's looked up his whole life who are now in their 60's or 70's have invited him to an orgy at their home and others have done cocaine in front of him. pic.twitter.com/iJnWMJ9PIR

— PatriotTakes 🇺🇸 (@patriottakes) March 27, 2022
Obviously can't blame the congressmen for inviting Cawthorn to orgies (you know all the closet cases want to see him naked), but his revelations have rubbed House Minority Leader Kevin McCarthy the wrong way, via TheHill:
House Minority Leader Kevin McCarthy (R-Calif.) pledged to speak to Rep. Madison Cawthorn (R-N.C.) about his allegation that people in Washington, D.C., have invited him to orgies and done cocaine in front of him after Republican members expressed frustration with the comments.

Rep. Steve Womack (R-Ark.) stood up in a House Republican Conference meeting on Tuesday to address the comment, according to a source in the room. Other members also expressed that they were upset at Cawthorn's allegations. In response, McCarthy said that he would speak to Cawthorn about the racy remarks.
Maybe he just wants to invite him to yet another orgy?