Man Arrested For Threatening To Kill Marjorie Taylor Greene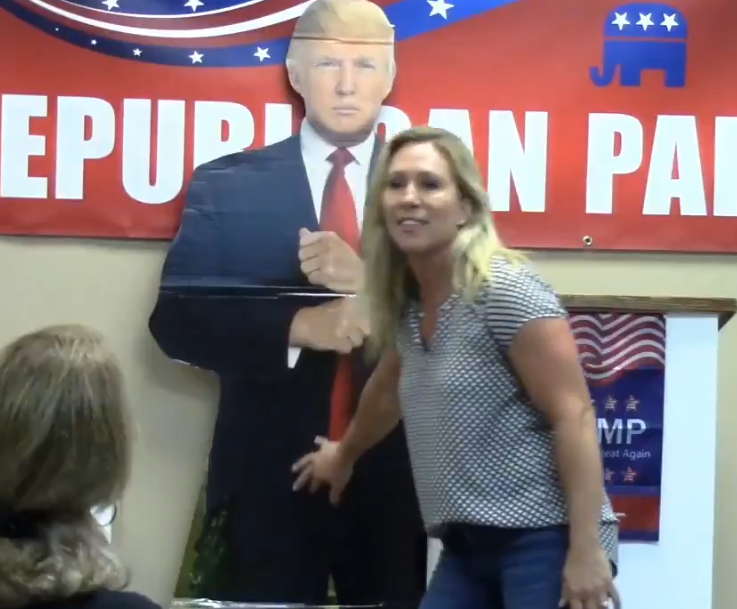 Very disturbing news via WSB-TV:
A Macon man is now facing charges after he called Representative Marjorie Taylor Greene's office and threatened to kill her, according to her office.

Video of the call shared with Channel 2 Action News the man can be heard claiming he has a sniper rifle and is going to shoot the Republican congresswoman in the head.

Rep. Greene's office identified the caller as 34-year-old Sean Patrick Cirillo. The congresswoman released a statement on Thursday saying that Cirillo had been arrested.
[WSB]
Report on the arrest via ANF in Atlanta:
Last year, Greene posted the video below in which she played multiple voicemails containing death threats made against her, although it's not clear if the man arrested today was one of the men heard in these voicemails:
While there have always been psychopaths who threaten even the most polite and beloved public figures or elected officials, Greene has of course gone out of her way to foster an environment of rage and deranged lunacy across the country. One wonders if she'd attract the same amount of insane vitriol if she herself weren't so busy spreading violent imagery and hatred every single day.