Married MAGA South Dakota Governor Having Adulterous Affair With Violent Trump Aide Who Assaulted Reporter And Singer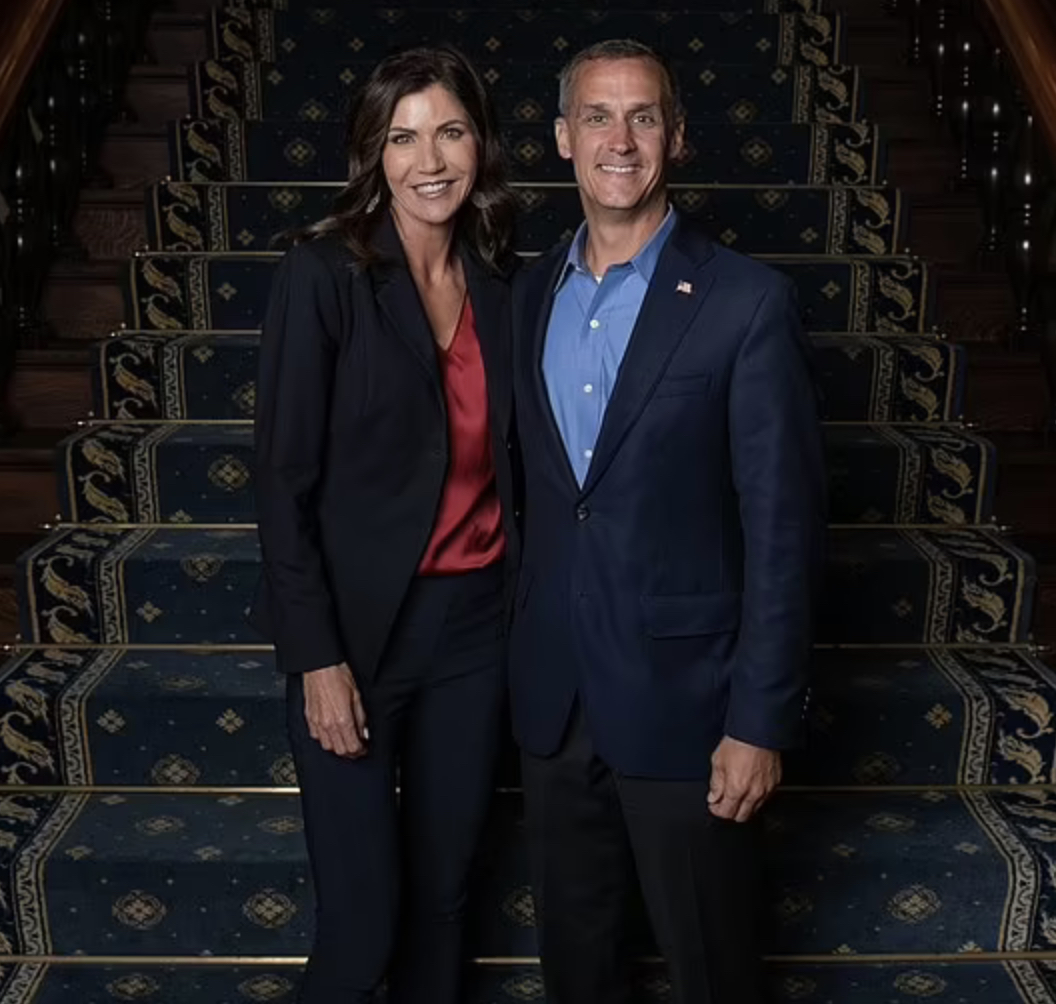 Well, of course. Full story on tabloid DailyMail, but here's the summary:
Married South Dakota governor Kristi Noem, 51 – who stresses her belief in 'family values' – and Trump advisor Corey Lewandowski, who is also married, began carrying on in 2019, if not before.

Now news of the relationship threatens to wreck Noem's chances of joining Trump's ticket in a potential rematch with President Joe Biden.

Neither denied the affair when asked by DailyMail.com. The Governor issued a statement attacking us for the timing of the article, while Lewandowski did not respond to a request for comment.

However, after the initial publication of the article, Noem's spokesman Ian Fury vehemently insisted the pair had never had an affair.

The two met up on Friday last week when Lewandowski traveled with Trump to Rapid City, South Dakota, for a campaign rally. But the pair – who were made aware of a pending story about their relationship – were careful to have no public interaction in contrast to previous occasions, as DailyMail.com's exclusive photos show.
Lewandowski was arrested and charged with battery after being seen on camera assaulting a reporter in 2016. Then, in 2017, we was accused of sexually assaulting MAGA "singer" Joy Villa. Maybe he'll beat the shit out of Noem, too, if she steps out of line.