The Top 20 Most Unforgettable Mick Lovell Gifs Of All Time
Bel Ami's Mick Lovell may have retired well over a year ago, but that doesn't mean he still isn't among the top searched gay porn stars on this site. In fact, searches for "mick lovell gif" and "mick lovell porn" bring in more traffic than searches for gay porn stars who are still actively working. So, in honor of the people still searching for "mick lovell gifs" (and in light of the fact that I too am still obsessed with Mick Lovell), here are the Top 20 Most Unforgettable Mick Lovell Gifs Of All Time.
(Click any gif to go to Mick Lovell's scenes on Bel Ami.)
Mick Lovell getting deep-dicked bareback by Vadim Farrell.
Mick Lovell jerking off with Alex Waters.
Mick Lovell jerking off by himself.
Mick Lovell still jerking off, this time with Harris Hilton.
Mick Lovell fucking Todd Rosset.
Mick Lovell getting the bejesus barebacked out of him by Manuel Rios.
Kris Evans shoots one of his signature gigantic loads across Mick Lovell's face and into his mouth.
The best blowjob Mick Lovell ever received at Bel Ami (and the best blowjob Mick Lovell will probably ever receive for the rest of his life) was from Kevin Warhol.
Mick Lovell paints Kevin Warhol's hole with multiple ropes of cum.
And then Kevin Warhol barebacks Mick Lovell in return.
Mick Lovell blows a load while someone gently dick slaps him.
Mick Lovell shows off for Rick Lautner.
And then  plows him bareback.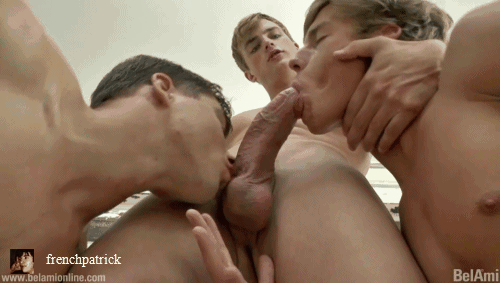 More Kevin Warhol? Yes, more Kevin. This time he's sharing Mick Lovell's cock with Gino Mosca.
And who could forget when Mick Lovell dumped a load in Kevin Warhol's mouth, which he in turn spit directly into Gino Mosca's hole?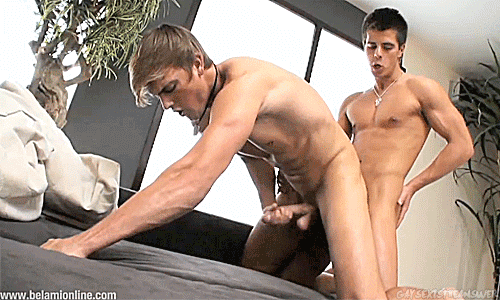 Finally, Phillipe Gaudin fucking the cum out of Mick Lovell.