Mickey Taylor Exclusive: Why mr. Pam Is "Insane," Why He Might Win A Grabby, And Why He Doesn't Do Drama
All month long, Str8UpGayPorn will be checking in with this year's Grabbys co-hosts and nominees in the run-up to the big show on May 28th. In today's installment, Str8UpGayPorn catches up with Mickey Taylor, one of the most nominated performers of the year who is also hosting and performing at this year's ceremony.

Str8UpGayPorn: Hi Mickey! Out of your seven nominations—Best Actor, Best Versatile, Best Bottom, Best Group, Hottest Flip, Best Duo, Performer Of The Year—which one would you MOST like to win?
Mickey Taylor: To be honest, I'd be seriously happy with any, but I would most like to win Best Actor. I had so much fun working on Fame Game, and everyone really did their best to make the movie so good! The script was awesome, and I'm so glad Pam picked me as the lead. I think winning that one would be the icing on the cake to an already amazing time filming.
Which of your nominations do you think you have the BEST shot at winning, and why?
I'm not too sure. I've put out some great work in the U.S., but so has almost everyone else in each category. We know how the Grabbys go, so it's anyone's game and anyone's guess who will win an award. I'd like to think I have a shot at one or two of them, but I'm up against some awesome bitches! I'll be cheering for everyone nonetheless.
Do you know what you'll be wearing to the show, or do you not plan that far in advance?
It's planned, and it's being made for me. I don't like going in suits. I like to be a little different. It's of course gonna be mainly black as that's all I pretty much wear, ha.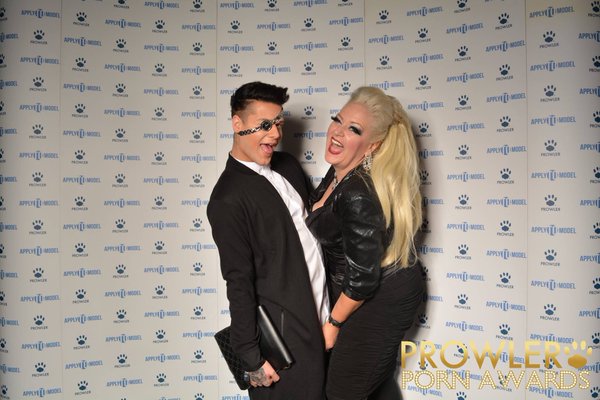 Will you go single, with a date, or with friends?
I'll be going with mr. Pam. Love that woman! She's absolutely insane, but so am I and that's why we fit! Oh and also Kyle [Kash], Bray [Love], Wesley [Woods], and all my other lovelies I usually see!
Of all the stars and nominees attending this year whom you have not yet met, who are you MOST excited to meet, and why?
I've met pretty much everyone now that I've wanted to meet. I saw so many people at last year's show, and I've worked with many nominees at events or in scenes. But, I do really want to meet JJ Knight. And it'll be great to see Jack Hunter, Kyle, Chi Chi, and Logan Moore again. Miss those fuckers.
Is there anyone you're not looking forward to seeing?
They're not even going, so that's fine. There's probably one other, but even if they were there it wouldn't ruin my time. I'm there to just see the people whose company I enjoy. I think I can fit the the number of people I dislike on just a few fingers. I try and get along with everyone. I have no reason to dislike many people. But those I don't get on with…I think it's best to just shut 'em out and not bother with the drama and shade.
Of all the Best Movie nominees, which one was your favorite?
Besides Fame Game I'll say Meeting Liam. We know CockyBoys material is good. And although I've not seen Meeting Liam, you know it's gonna be good!
You're not only hosting, but you're also going to be singing at this year's show. How do you expect this to all go down, and can you give us any preview of what you'll be performing?
I think it's gonna go great. I'm performing one track. Something completely new from the next album which is a deep house/indie club album. Lots of cool things happening. With dancers. It will be a fun show!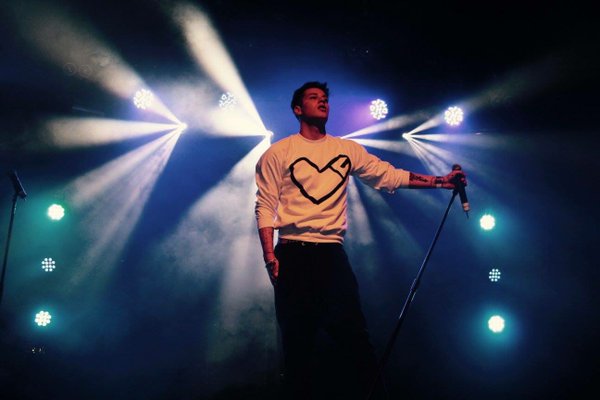 I noticed you made your directorial debut recently. How was it?
Directing is something new, but it's been great fun! And the scenes have done really well! I will be doing that again soon, but only as freelance.
Does the directing mean you're stepping away from performing?
I just signed another U.S. contract for a whole year, so I'm not going anywhere for a little while. It means I'll at least be filming once a month. I took time out to work on music which will be out later in the year. I also wanted to change up my body. I've done all I can with the one I have. I've enjoyed showing people the industry doesn't all look like some Sean Cody model, and people are into various body types.
Finally, who do you think will be the hottest mess at this year's Grabbys?
Well, normally it's me in the running, but I'm now living a sober lifestyle which I'm proud about. Just wanted healthier living. But I guess the biggest mess will be either Kyle Kash or Bray Love, ha ha. Only because we've all partied together and we drink hard! Drama wise, I'm not sure. Could be anyone. Is Killian James going?
LOL. Thanks, Mickey!