Mike Tyson Repeatedly Punches And Bloodies Jet Blue Passenger's Face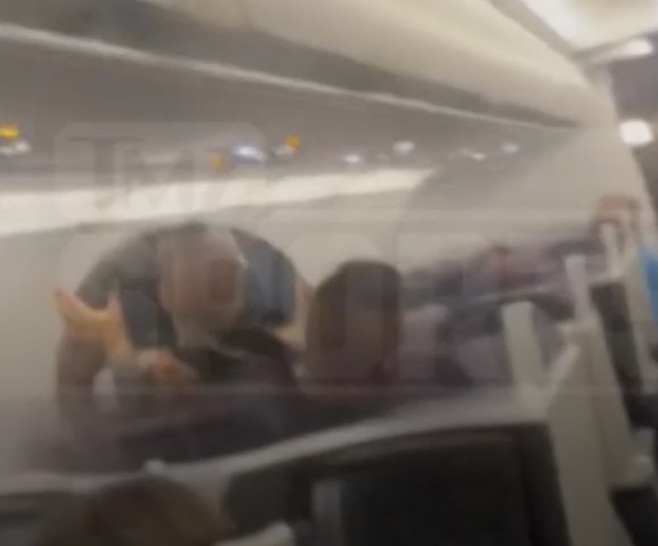 As I've said multiple times, anyone getting on an airplane in today's world has to fully expect that they'll be punched, sexually assaulted, spit on, or screamed at. Sometimes all at once. It's just the way things are now. A Jet Blue passenger recently learned this, as he was beaten by convicted rapist Mike Tyson on a flight from San Francisco to Florida (of course). Video:
Mike Tyson punches man on plane multiple times after provoking him 😳‼️
pic.twitter.com/3Z5jNk8Wme

— RapTV (@Rap) April 21, 2022
More via TMZ::
Mike Tyson seemed to lose his cool on a plane on Wednesday night … repeatedly punching a man in the face after the guy had apparently annoyed him. TMZ Sports has learned … the incident all went down at around 10:30 PM PT as Tyson was slated to fly out of San Francisco International Airport to Florida. A witness on the plane says as he and his friend were boarding Tyson's flight … the boxing legend was initially cool with them and the other passengers. The witness tells us Mike took a selfie with him … and then was patient with his overly excited buddy, who kept trying to talk to the 55-year-old fighter as he sat behind him. Eventually, though, we're told Tyson had enough of the guy behind him talking in his ear … and told him to chill. When the guy didn't, that's when the witness says Tyson started to throw several punches at the man's face.
[TMZ: Mike Tyson Repeatedly Punches Man On Plane]
And, of course, no one was wearing masks.