Miss Madison! GOP Congressman Madison Cawthorn Photographed In Women's Lingerie At Raunchy Party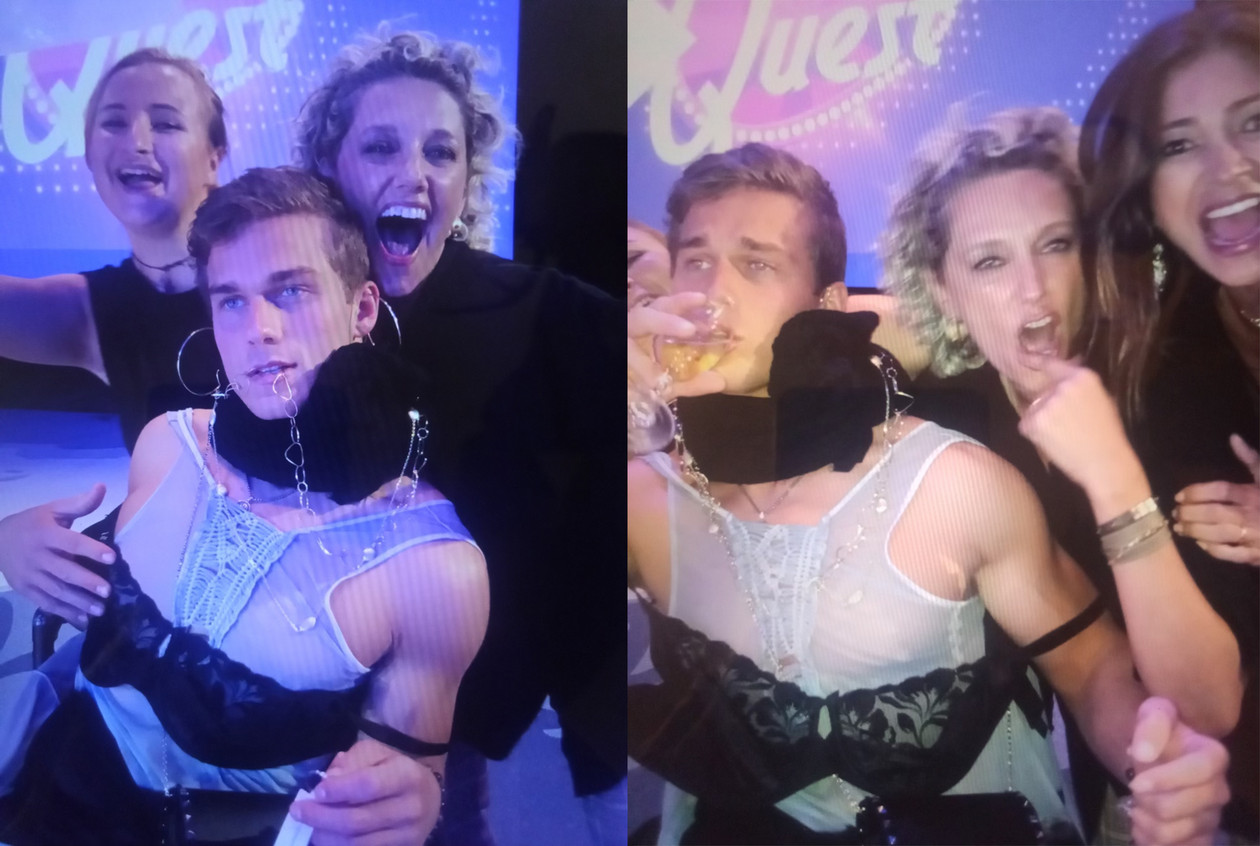 Is this one of the orgies he was talking about?
The news is almost always terrible, but every once and a while, something as glorious as this comes along. In photos leaked to Politico, GOP congressman Madison Cawthorn can be seen drinking what appears to be a glass of white wine while he's wearing women's lingerie, a bra, giant hoop earrings, and necklaces. He's surrounded by a pack of horny ladies at an unidentified public event. And yes, seeing him in these pics, the awful MAGA ghoul is sadly even more fuckable. Via Politico:
Photographs obtained by POLITICO appear to show Madison Cawthorn, the embattled Republican congressman from North Carolina who recently accused his GOP colleagues of inviting him to orgies, wearing lingerie in what appears to be a party setting.

Cawthorn, 26, was raised in a conservative Baptist community in Henderson County, North Carolina, and has staked his political persona on arch-traditional Christian principles and the insistence of the importance of a kind of hypermasculinity. His comments about "the sexual perversion" in Washington made on a podcast, which he later admitted were exaggerated, drew the public disapproval and disavowal of Minority Leader Kevin McCarthy as well as other Republican leaders including those in his North Carolina congressional caucus.

POLITICO could not independently verify the photos, which are screenshots of original images. They were provided to POLITICO by a person formerly close to Cawthorn and his campaign. A second person formerly close to Cawthorn and his campaign confirmed the origin of the photos. The date the photos were taken is unclear, though they appear to show Cawthorn sitting in a wheelchair, indicating the event happened after his accident. In the photos, he is wearing a distinctive pendant necklace that has appeared in other images and videos of Cawthorn. The photos have started to circulate among political rivals.

Cawthorn spokesman Luke Ball did not respond to multiple requests for comment.
[Politico: Exclusive: Madison Cawthorn photos reveal him wearing women's lingerie in public setting]
The pics were obviously leaked to Politico by others in the GOP who are pissed at Madison for his orgy comments. First the McCarthy disaster this morning, and now this. Love to see GOPers eating each other alive.