M&Ms Characters To Become More "Inclusive"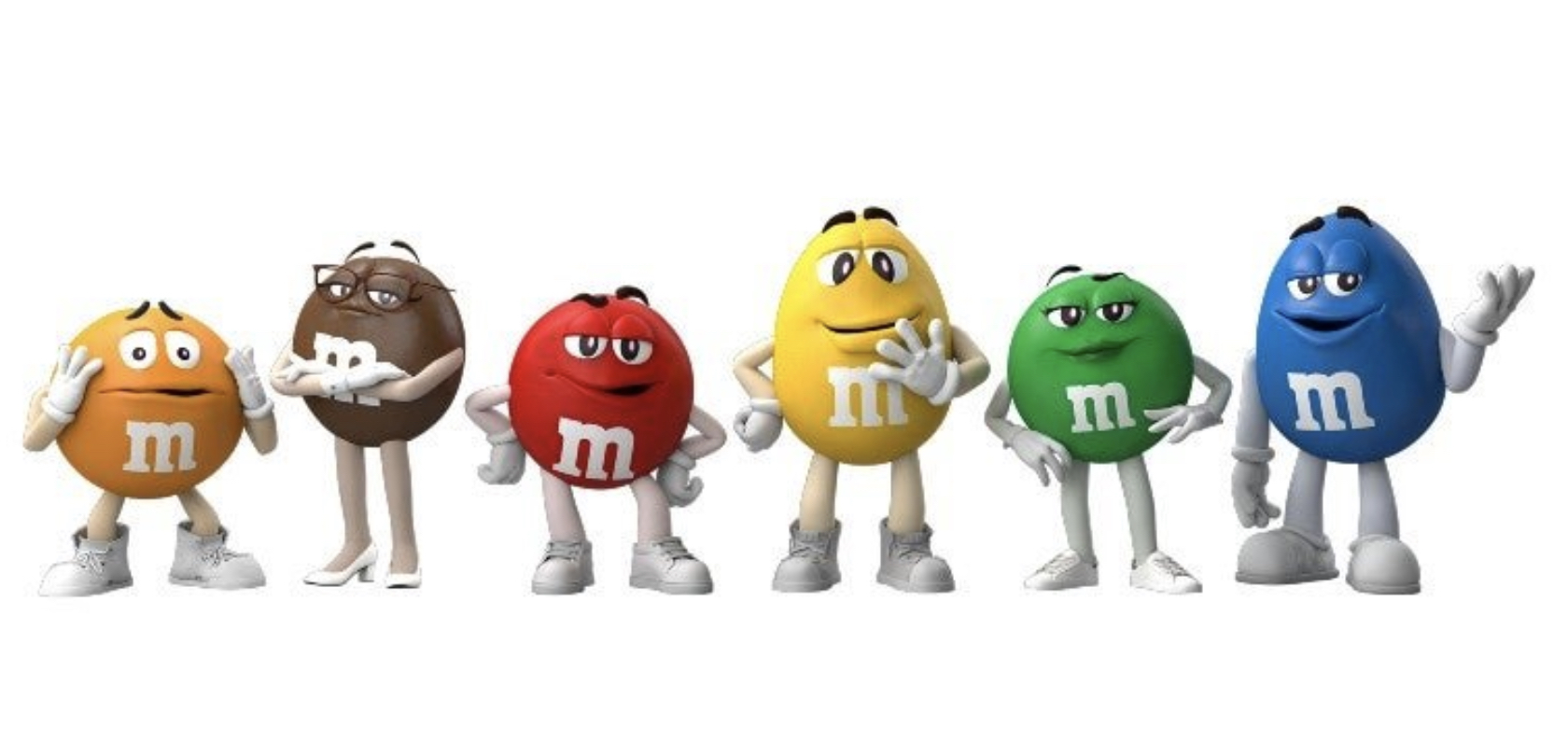 Unless you are insane, when was the last time you thought about M&Ms characters not being "inclusive" enough? (Did anyone even know that M&Ms "characters" exist?) Apparently, it's an issue, and now even chocolate candy has joined the woke parade:
Mars, Incorporated, the company behind the colorful, candy-coated chocolates, announced Thursday a "global commitment to creating a world where everyone feels they belong and society is inclusive."

As part of the new mission to increase the "sense of belonging for 10 million people around the world by 2025," Mars said the M&M's characters — who serve as mascots of sorts for the brand — would be receiving fresh, new looks.

The green M&M, previously seen in ads posing seductively and strutting her stuff in white go-go boots, will now sport a pair of sneakers. A description for the green candy on the M&M's website says she enjoys "being a hypewoman for my friends."

"I think we all win when we see more women in leading roles, so I'm happy to take on the part of supportive friend when they succeed," the green M&M said on the promotional site.

Another character, the brown M&M, described her motto as, "Not bossy. Just the boss."

Mars said in announcing the refresh that M&M's — which were first released in 1941 — will have "an updated tone of voice that is more inclusive, welcoming, and unifying, while remaining rooted in our signature jester, wit and humor."

The green M&M and the brown M&M will have a more friendly relationship, showcasing a "force supporting women." The two characters' dynamic will have them "together throwing shine and not shade," the company said.

Mars also added that the brown M&M's heels will be lowered to a professional heel height.
Everyone has lost their fucking minds.
[TheHill: M&Ms characters to become more inclusive]
[CBS: M&M characters redesigned for a "more dynamic, progressive world," Mars announces]