MyPillow Crackhead Has Meltdown During Deposition Over 2020 Election When Questioned About Pillow Quality: "Lumpy Pillows? You Asshole!"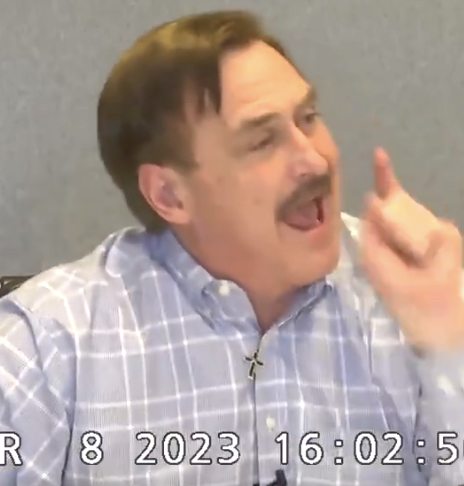 Perhaps one day in 2075 we'll no longer be talking about the psychopaths and lunatics who tried to overturn the 2020 election that Joe Biden won. Until then, here is newly released video from an election fraud case deposition last March, and it features MyPillow crackhead Mike Lindell having a complete meltdown when a lawyer asks him a hypothetical question about what might happen when one of his customers calls in to complain about the shitty pillows he sells. As a convicted felon, you would think Lindell would be used to dealing with legal proceedings and tough questions, but apparently he's still got a little bit of his old crack smoking and violent tendencies ready to jump out at the slightest provocation:
New video: MyPillow CEO Mike Lindell's meltdown during 2020 election deposition pic.twitter.com/fUE2h4abGv

— BNO News Live (@BNODesk) September 8, 2023
There are dozens of other clips from Lindell's depositions here.