Naked Man Arrested For Assault And Exposure Of Sexual Organs During Drunken Rampage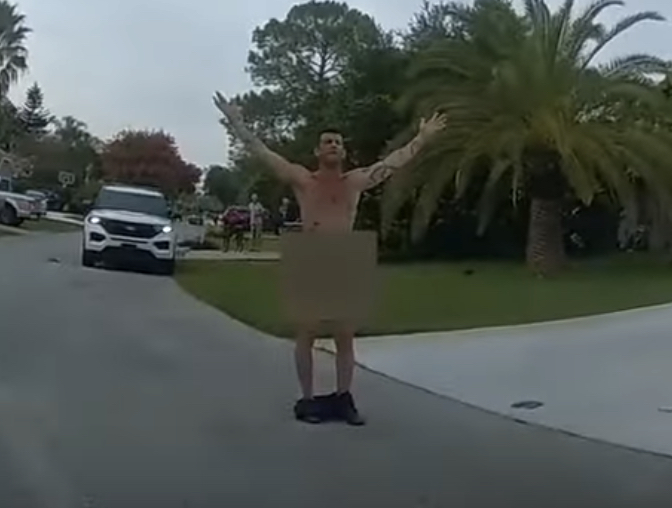 You'll never believe where this happened.
Via Fox35:
A Palm Coast, Florida man was taken to jail for reportedly exposing himself to deputies, and it was all caught on body camera video. Flagler County deputies arrested 40-year-old Shawn Madden on charges of exposure of sexual organs, assault on an officer, disorderly intoxication (alcohol) and resisting an officer without violence following a confrontation on Sunday in a local neighborhood.
The assault wasn't captured on this video, but you can see him stripping naked and showing his cock to officers:
The man's mug shot:
He also has an MMA profile, because of course: