Naked Man Falls Over 300 Feet Into Ravine, But Doesn't How He Got There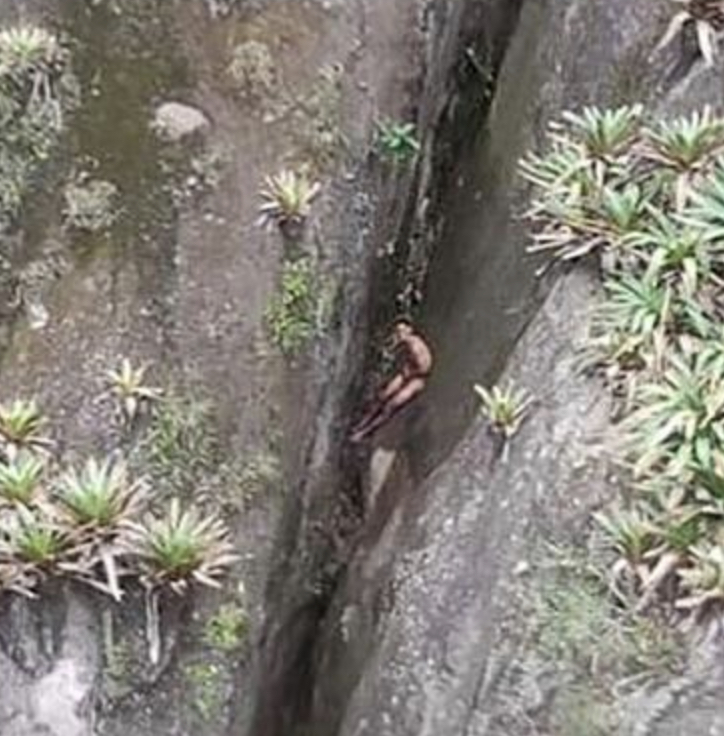 In a break from naked men in the United States, today we have news of a naked man in Brazil. This naked Brazilian was found trapped in a ravine, but he had no idea how he fell down there. Via News.com.au:
The unnamed nudist was rescued in a daring operation that took place last Wednesday at the Mestre Álvaro nature reserve in Espírito Santo, Brazil.

A passing hiker heard the man's cries coming from a narrow crack between two large rocks before they quickly alerted authorities.

Eventually, the Air Force decided to use a rescue basket tied to the military helicopter in order to retrieve the exhibitionist.

Despite suffering injuries from the 100metre fall, the man was able to get into the basket before he was flown up and out of the ravine.

"He couldn't explain why he was naked. He claimed he couldn't remember how he got there, but presumed he went to the area with friends," Major Marques stated.