Naked Man Returns To Houston Neighborhood To Jerk Off Again, And Now He's Brought A Dildo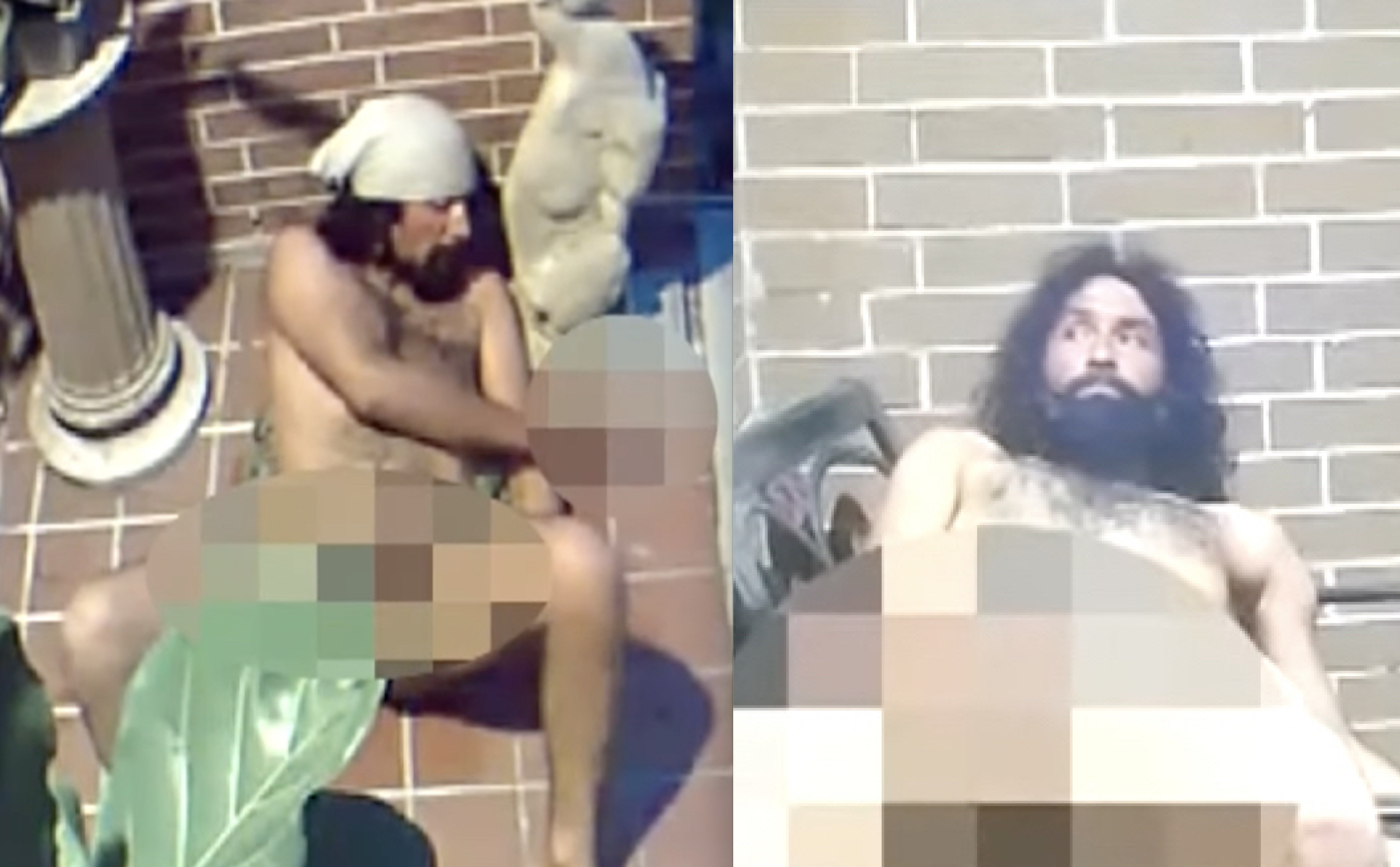 As you'll recall, this long-haired and bearded hunk was caught on video masturbating on a Houston woman's front porch in February (above, right). Four months later, he's come back to jerk off again, but this time he's doing it on the next door neighbor's porch (above, left). And if you're wondering what's going on with the blurred object next to him in the above left photo, it turns out he brought along a dildo for this jerk off session, and he can be seen stroking it in the video below. I'm so pure and innocent, I thought he was petting a kitten when I first saw his hand moving back and forth, but then the reporter explains what he was doing. Also, the homeowner says she's keeping the dildo in case there might be DNA (cum? ass juice?) on it, but shouldn't this be treated as evidence and given to the police? The hell?
There's unfortunately some bad news for the serial stroker, because this time, police were able to identify him, and now there's a warrant out for his arrest. Here's the new report from KPRC, which has kind of become a local gay porno news network, given that they're regularly showing jerk off videos with dildos? Must be great for ratings.