Female Cop In Tiny Michigan Town Files Federal Sexual Harassment Lawsuit Against Male Officers Who Assaulted Her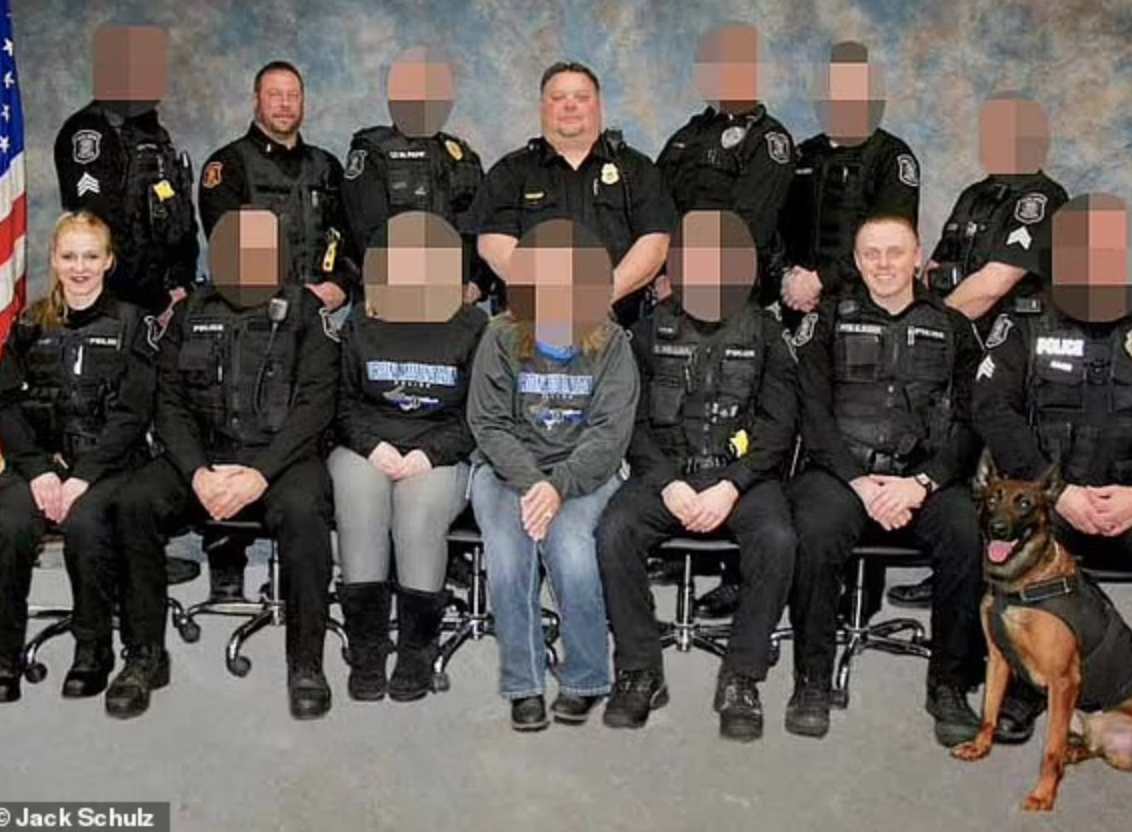 Move over Maegan Hall, we've got another police department sex scandal. The sole female officer from a tiny Michigan town has filed a federal lawsuit against multiple male officers in her department who allegedly forced her to suck their cocks, make out with them, and grab their dicks. Making this even more grotesque, one officer made a bet with a department supervisor on who would be able to have sex with the woman first. Via DailyMail:
Teresa Williams, 35, claims she was repeatedly harassed and assaulted by her male colleagues at the police department in Iron Mountain, Michigan, for four and a half years until she was forced to resign.

Williams was forced to kissed her direct supervisor Joseph Dumais, the director of police services, at a bar as part of an initiation ritual just weeks after she was hired in October 2017, according to a federal lawsuit filed against three officers.

In a separate incident, Williams claims her former patrol partner, Garth Budek, forced himself on her after she drove him home from a bar and made her touch his genitals over his pants before groping her and kissing her against her wishes.

Some time later, Budek, who is married, invited Williams to watch a movie with himself and his wife – Williams said she felt more comfortable because Budek's wife was present.

However, his wife excused herself and Budek grabbed Williams' hand and took her downstairs where he pressured her to perform oral sex on him, the lawsuit says. Afterwards, Budek said Williams could never tell anyone, the lawsuit adds.

On the night that Dumais had forced Williams to kiss him and sexually assault him, the supervisor and Budek had bet on who could have sex with her first, the suit says.