Porn Star Bobby Ryker Reveals He Was Violently Assaulted By August Alexander, Who Says Ryker Should "Get Over It"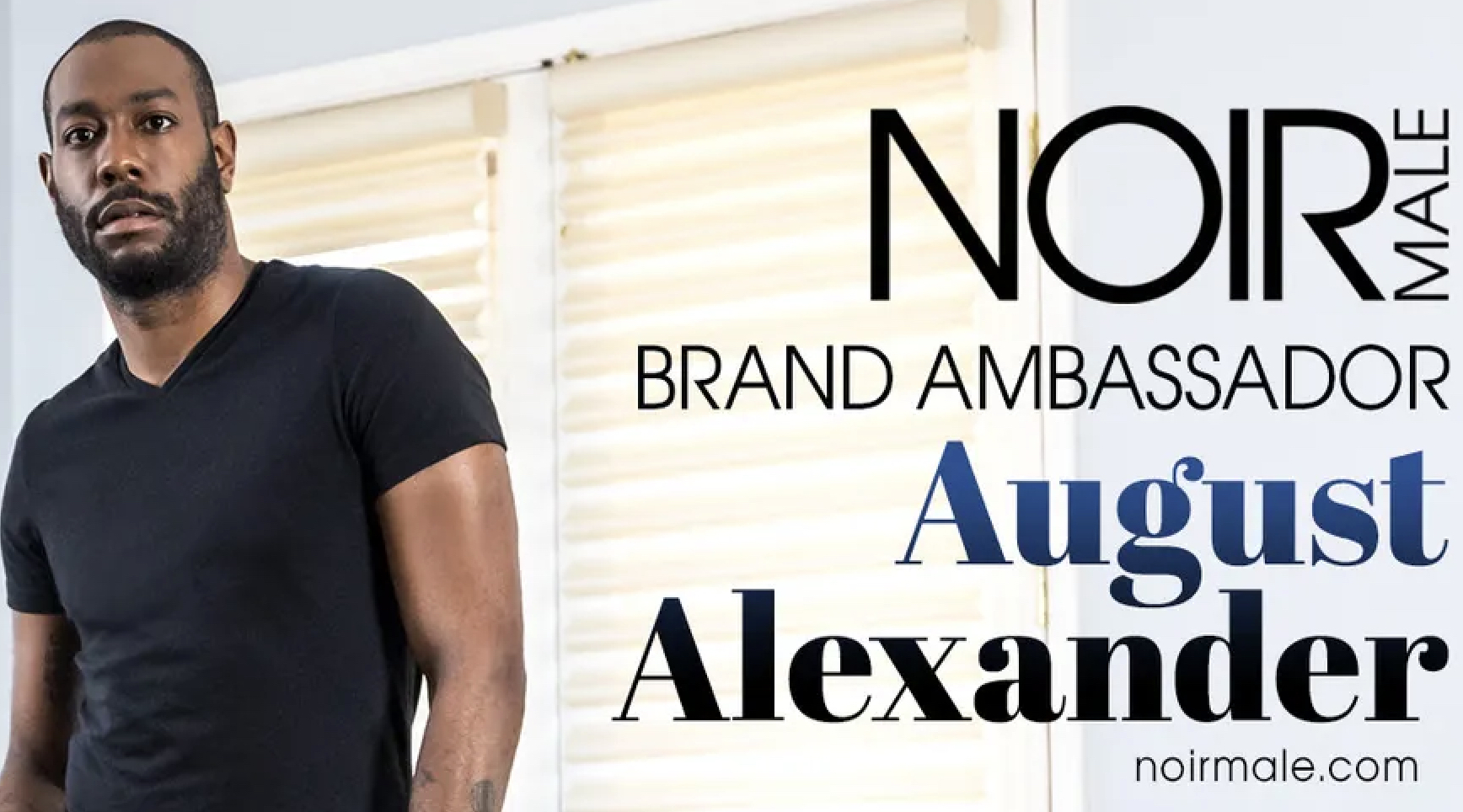 Gay porn star August Alexander might have been known by some for his work on JustForFans and as a Noir Male "Brand Ambassador" (whatever that means), but after today, he'll be known by everyone for the alleged assault he committed on fellow performer Bobby Ryker, who just shared bloody photos of himself and revealed that Alexander was arrested after violently attacking him in Palm Springs last year. As a warning, the photos below are extremely graphic and the details may be disturbing for some readers.
Performer Bobby Ryker had not spoken publicly about what happened last May until today on Twitter, and he began his first tweet by writing, "I'm gonna do this thing I don't want to do, but it's time." He then proceeded to explain what led to the alleged assault by August Alexander after meeting to film content together in Palm Springs. Per Ryker's account below, Alexander was attempting to be "more than friends" with him, and when Ryker rejected Alexander's advances, that's when Alexander became violent: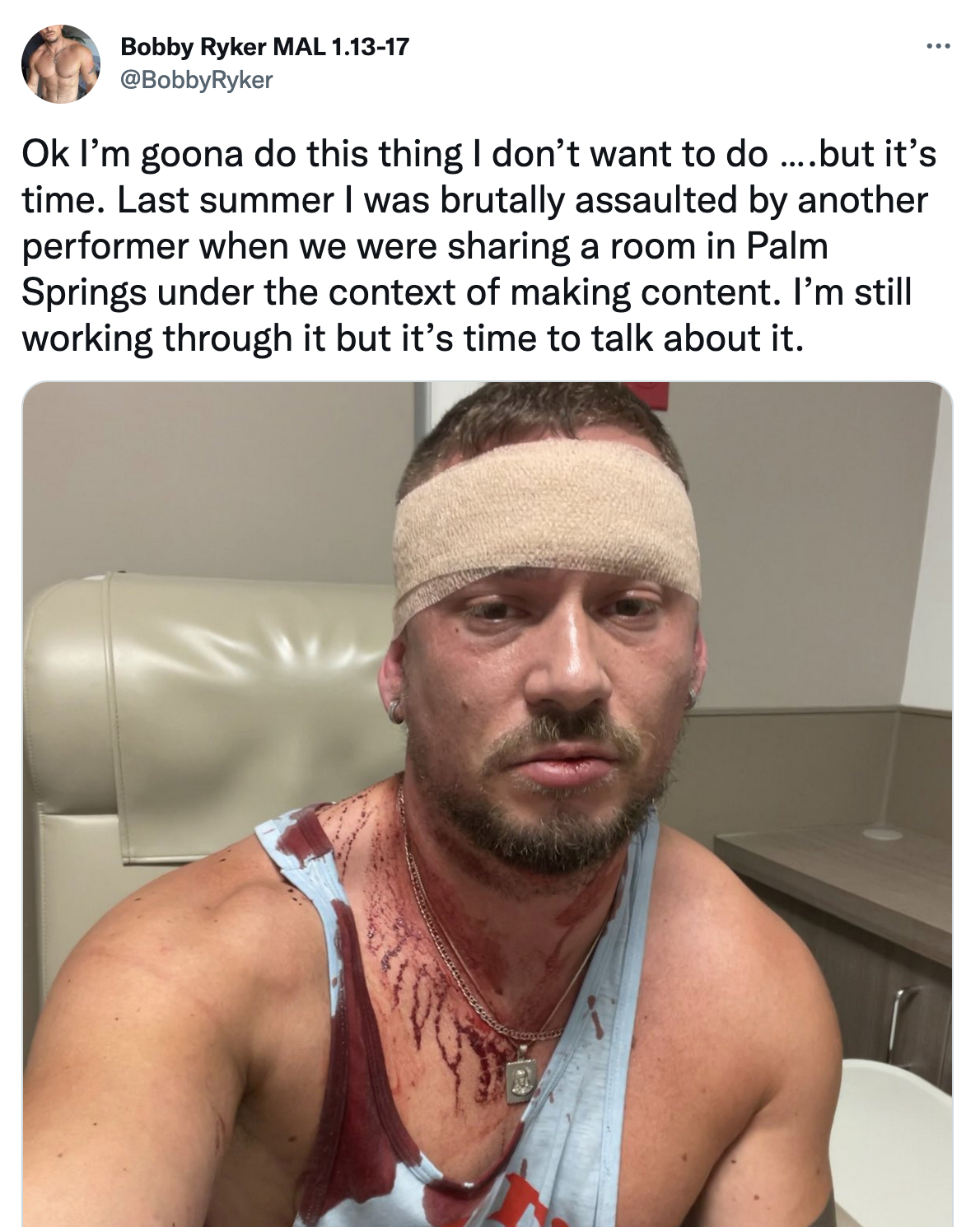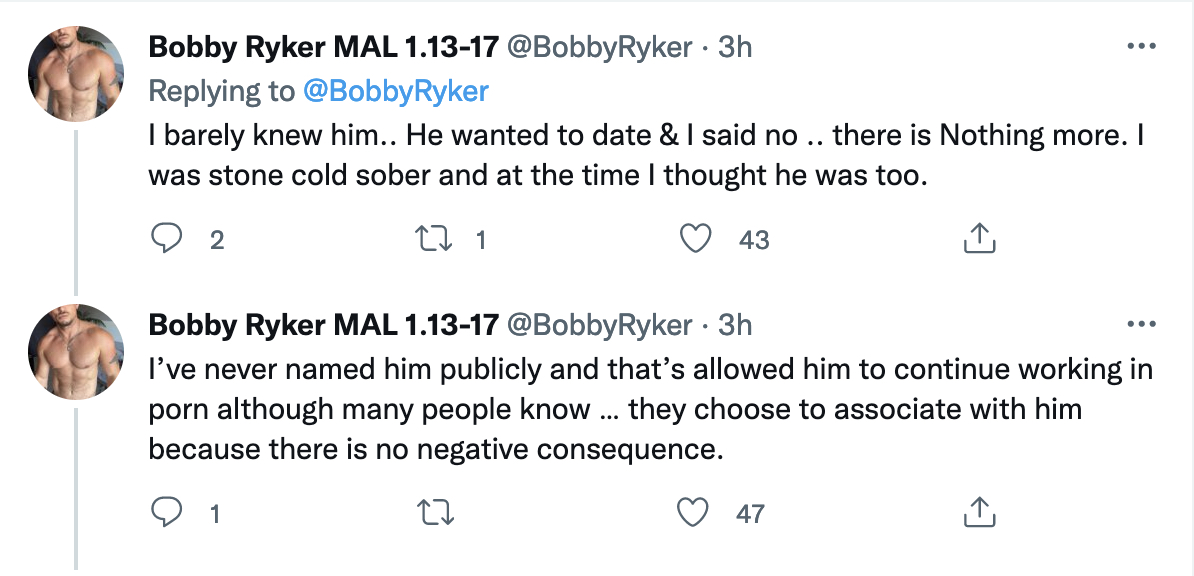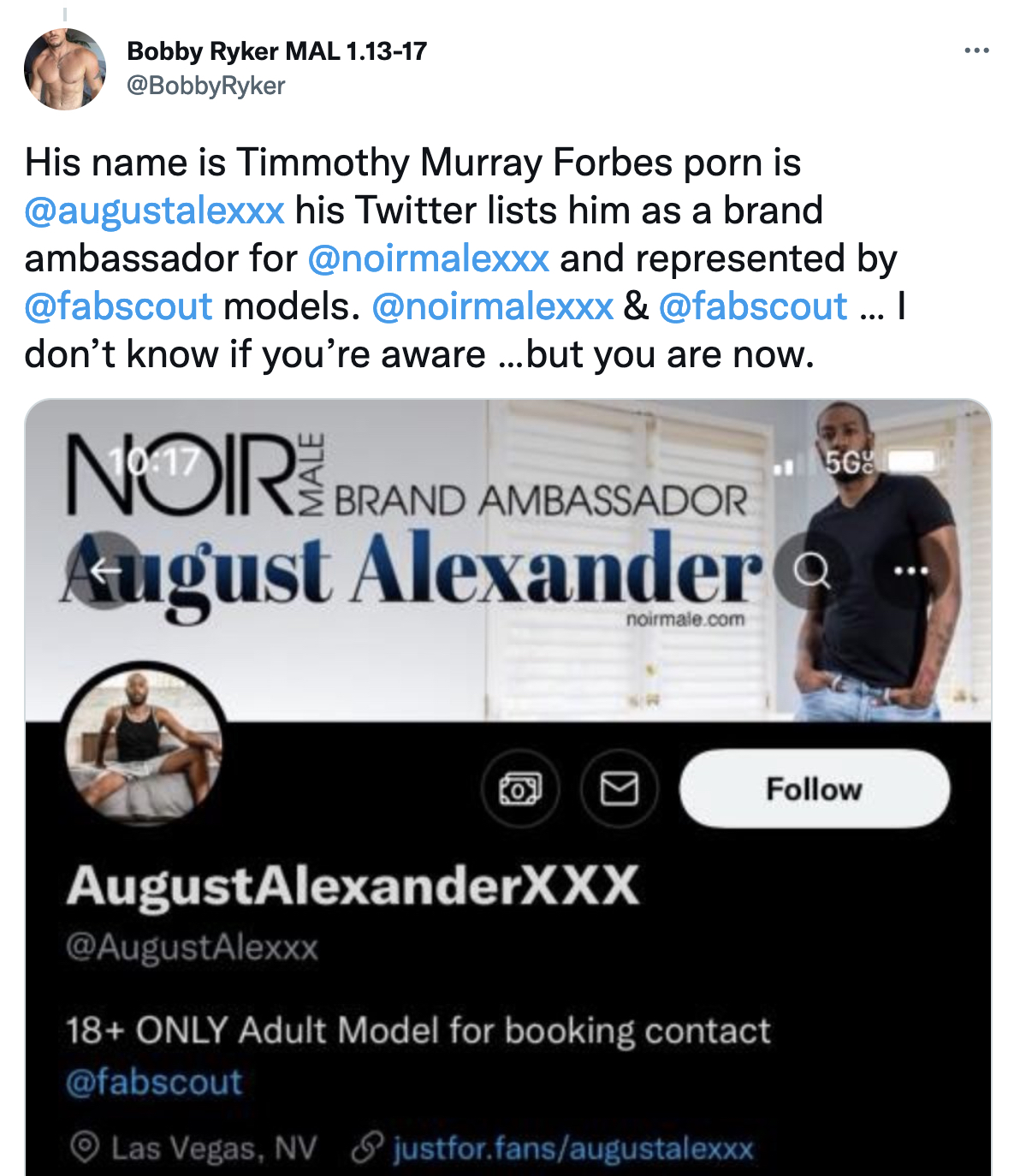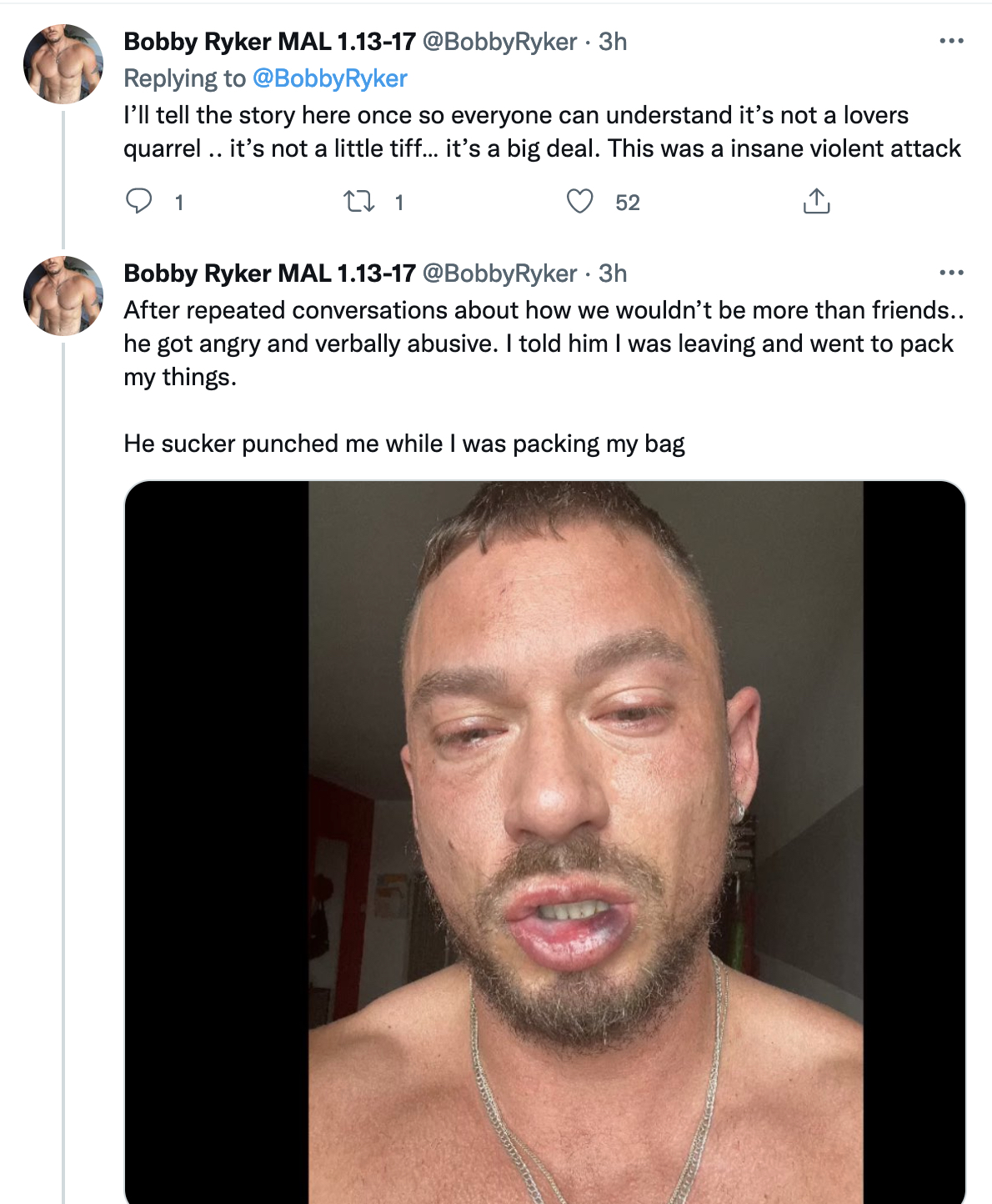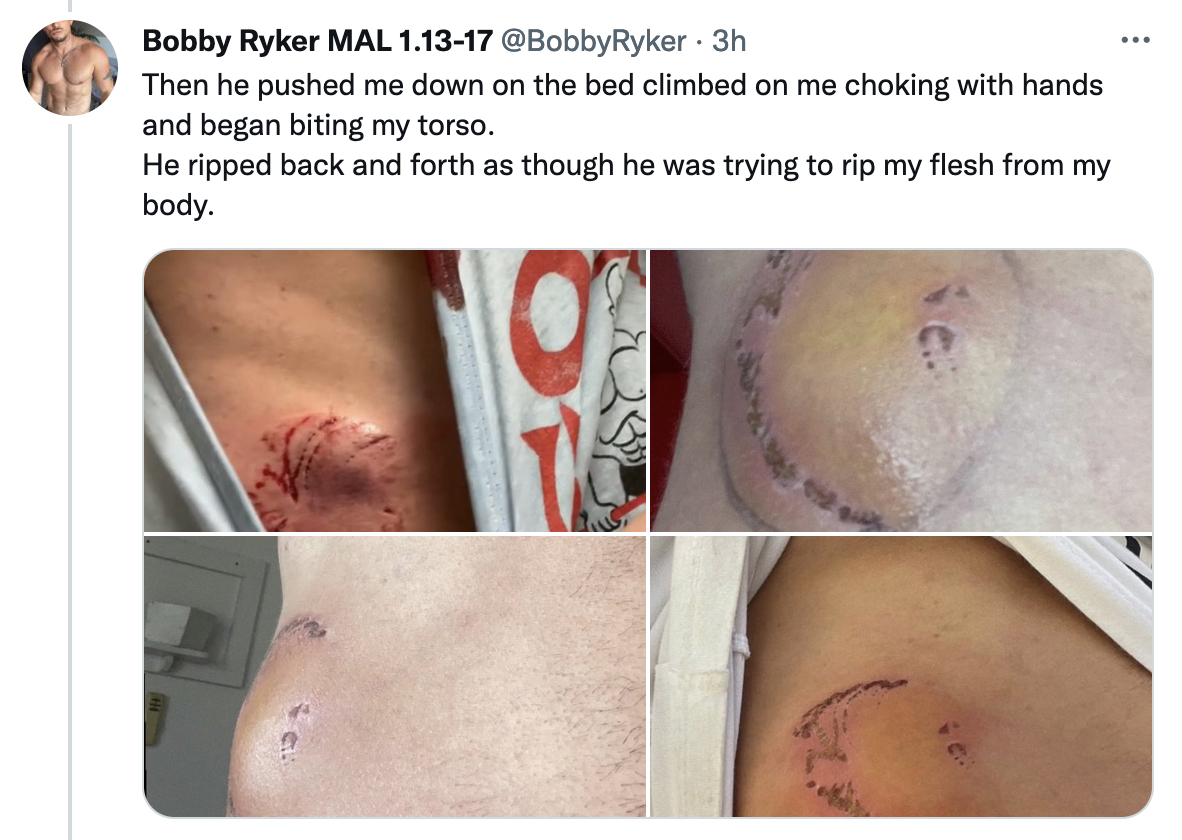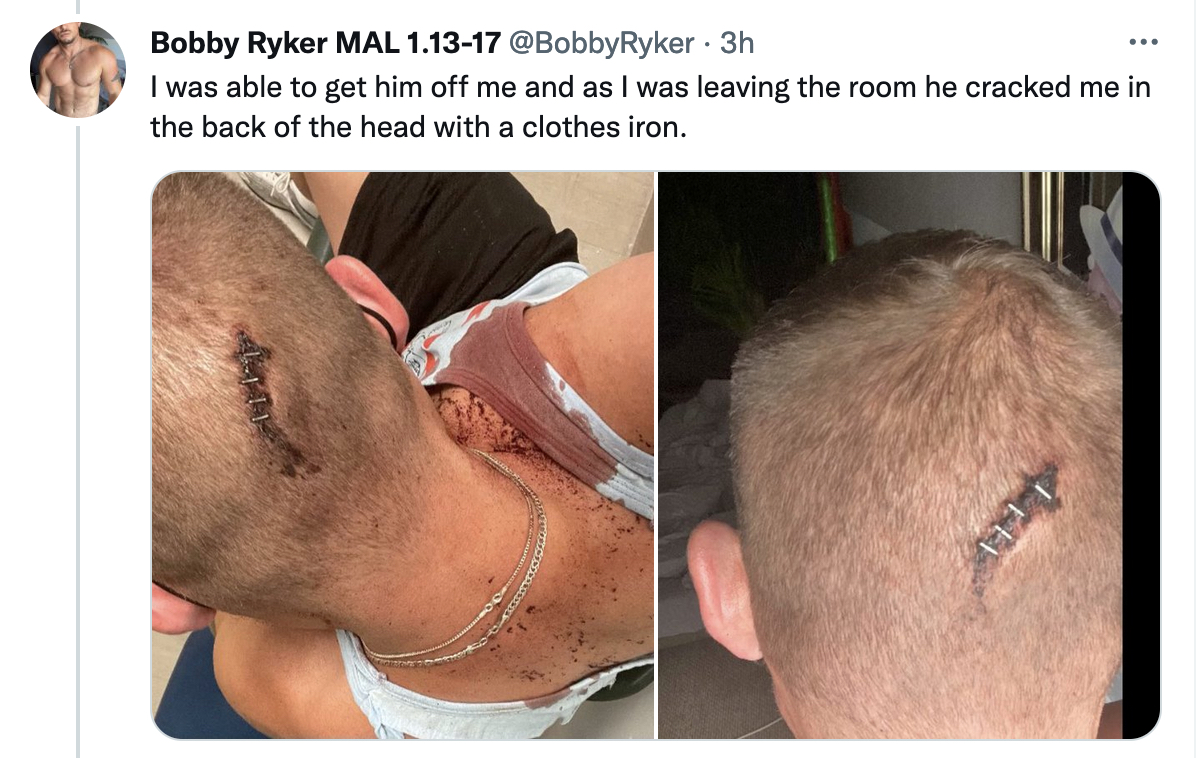 Following the assault, police were called and Alexander was arrested in Palm Springs. He's been charged with felony assault with a deadly weapon as well as vandalism (a misdemeanor, presumably for damage to the hotel room):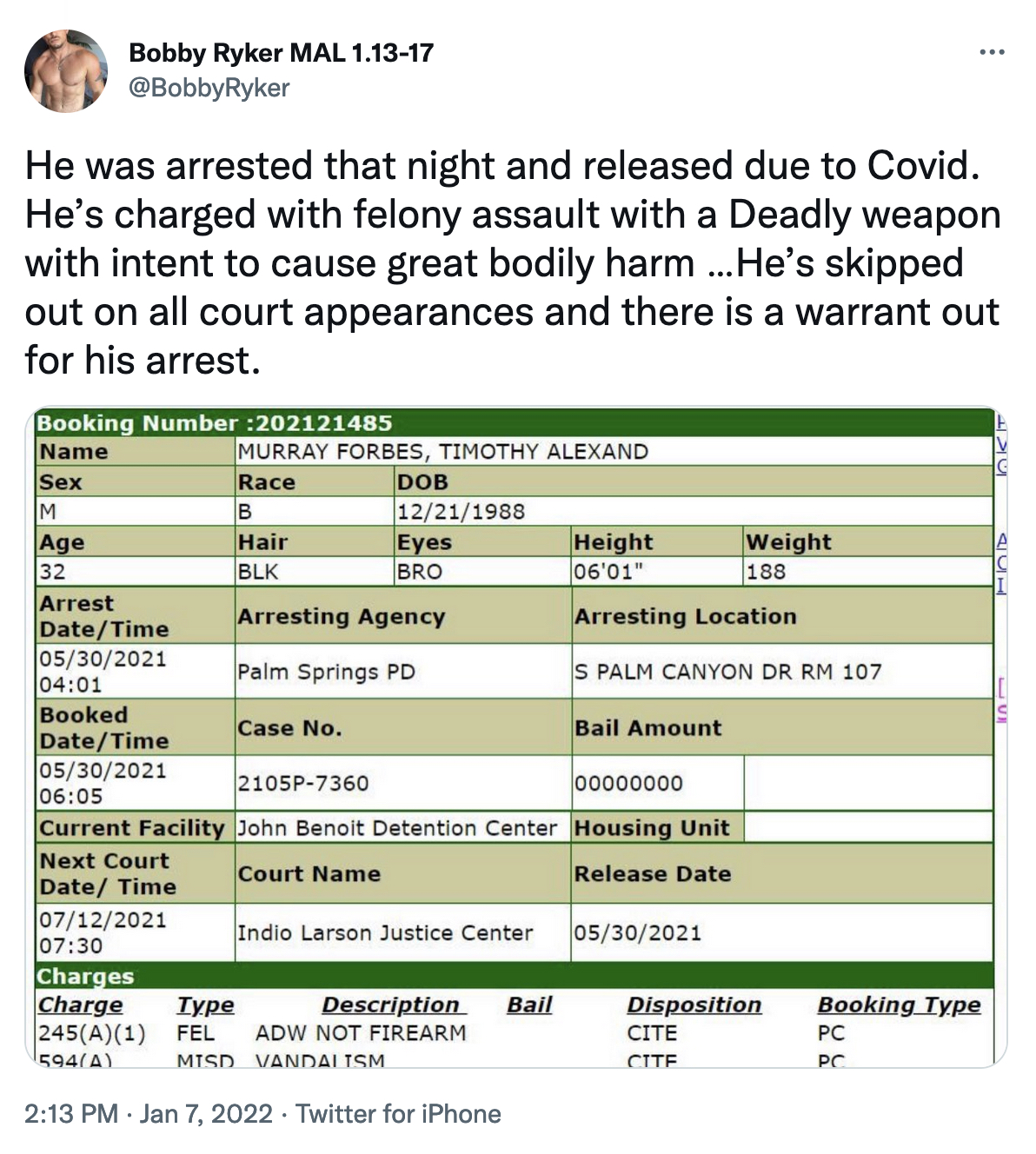 After sharing his experience with his followers, Bobby Ryker also called out gay porn star Lance Charger, who apparently continued to perform in sex scenes with August Alexander despite knowing about the attack:
And when August Alexander was confronted by Twitter user Joss Hoskie about the felony assault, Alexander tweeted that Ryker should "get over it already…months later and you wanna revisit this." As if that weren't bad enough, Alexander then wrote, "shit is months old."
Str8UpGayPorn has confirmed that August Alexander was indeed arrested last May and charged with felony assault with a deadly weapon with intent to cause great bodily injury. He was released and due back in court in August, but failed to appear. Then, in September of last year, a warrant for Alexander's arrest was issued by the court in Riverside County, but he's obviously been able to avoid California authorities while living in Nevada.
The felony charge for attacking Ryker is pending and the outstanding warrant for Alexander's arrest is still active today.