Phoenix Cop Under Investigation For Filming Porn As "Rico Blaze" While On Duty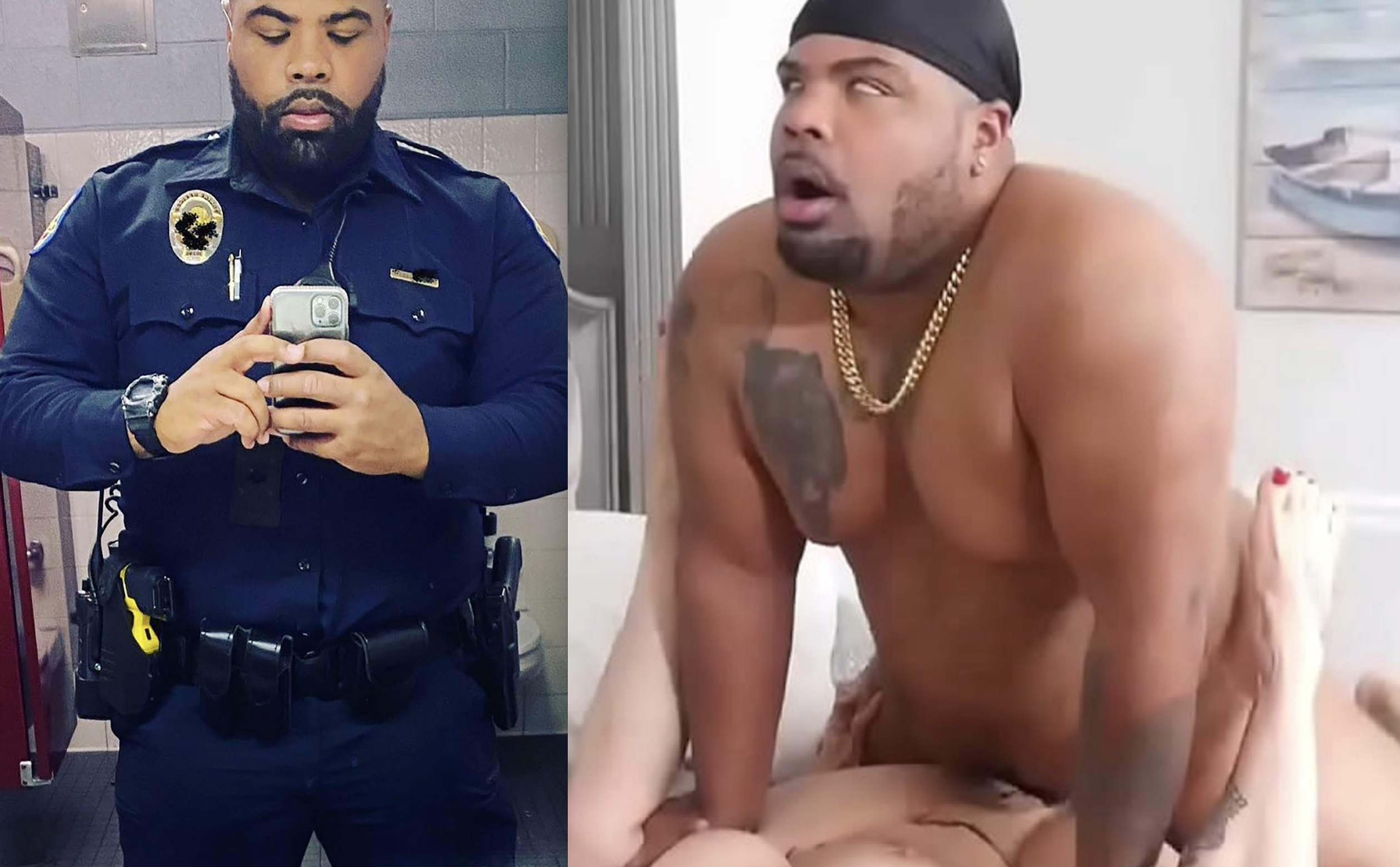 A Phoenix cop named Christian Goggans is under internal investigation for filming OnlyFans porn while on duty at his home (what the hell kind of work is a cop doing from his own home? data entry?), and the local mainstream media is, of course, losing their fucking minds. Via AZFamily:
Phoenix police officer Christian Goggans is facing an internal investigation, according to the department. Multiple sources told Arizona's Family Goggans was making and distributing pornography while he was assigned to work from home and on the clock.

Our sources have confirmed it is officer Christian Goggans in extremely graphic porn videos he had been uploading to a public Twitter page. Sources said while he was on home duty, he had also been traveling to and from Las Vegas producing, starring, and then posting many pornographic videos to a public Twitter page under the name 'Rico Blaze.'

Phoenix police told us in a statement Monday: "We can confirm there is an open internal investigation underway involving Officer Goggans. Officer Goggans was on home assignment prior to the start of the investigation for unrelated and non-disciplinary reasons."
[AZFamily]
The "extremely graphic" (lol) videos may have been previewed on his Twitter, but they were being sold on OnlyFans and other porn studio sites. The cop/porn star's Twitter, where he's identified as Rico Blaze and also as "King Nut Alot," has been set to private:
If teachers can be fired for making porn in their classrooms, then cops should obviously be fired if they're fucking while on the clock, just as anyone can be fired for not doing their job.
There's no indication this was filmed while he was on duty, but here's one of Rico Blaze's porn videos: