QAnon Freak Marjorie Taylor Greene Permanently Banned From Twitter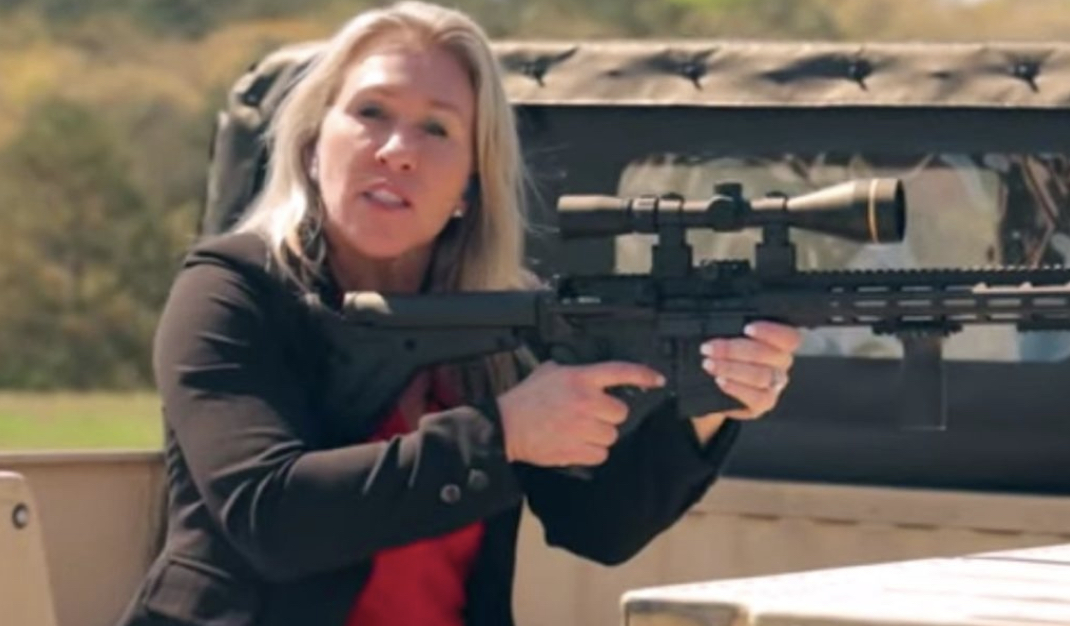 The brain dead bimbo was, amongst other things, spreading misinformation about COVID and vaccines, so Twitter banned her personal account (she still has her government account for her seat in congress). Some are saying this will make her a martyr while emboldening her deranged followers even more, but I say who gives a shit. She was already a martyr to her fans and they were all lunatics to begin with. There's no hope for any of them, and there's no turning back the clock on these psychopaths. Via NPR:
Twitter has permanently suspended the personal account of Rep. Marjorie Taylor Greene for "repeated violations of our COVID-19 misinformation policy." On Saturday, Greene tweeted a thread about the public health measures imposed during the pandemic, criticizing many of the efforts health officials say were critical in preventing more deaths from the virus and slowing its spread in the U.S.

Greene, in a statement following her Twitter suspension, said Twitter was an "enemy to America and can't handle the truth."

"That's fine, I'll show America we don't need them and it's time to defeat our enemies," she said.

"Social media platforms can't stop the truth from being spread far and wide. Big Tech can't stop the truth. Communist Democrats can't stop the truth," she added.
[NPR: Twitter bans Marjorie Taylor Greene's personal account over COVID misinformation]