[UPDATED] Rentboy CEO Jeffrey Hurant Sentenced To Prison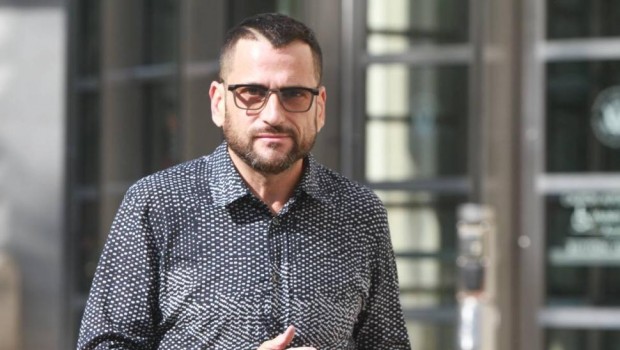 Update 10/17/2017:
Str8UpGayPorn can confirm that convicted Rentboy CEO Jeffrey Hurant started his six-month prison term yesterday, October 16th. His release date should be on or around April 16th, 2018.
Upon his release next April, Hurant will be on supervised release for one year, per the court order. He's serving his sentence at a medium security federal correctional institution in Otisville, New York.
It's worth noting that multiple male (and female) escort companies are still fully functional, with ads and services being sold across the entire internet every day—making the U.S. government's actions against Rentboy and Hurant all the more idiotic, ineffective, and pointless.
***
Original Story—August 2nd, 2017:
Former Rentboy CEO Jeffrey Hurant was sentenced to prison today in Brooklyn federal court. While prosecutors had asked for 15 to 21 months, District Judge Margo K. Brodie sentenced Hurant to six months in prison. The defense's attempt to modify sentencing guidelines was denied by Brodie yesterday, indicating that she might have been planning to sentence Hurant to the full 21 months.
Rentboy was raided and shut down in August of 2015 by Homeland Security, and Hurant later pleaded guilty to promoting prostitution and conspiracy to commit money laundering. Several other Rentboy employees were also arrested, but they either took deals or had charges dropped.
During sentencing, which included a $7,500 fine, Judge Brodie announced that Rentboy was "the very thing that is illegal," but then she acknowledged, "there is no question it did a lot of good." She added, "What I have before me is two decades of committing a crime, and of Mr. Hurant knowing he's committing a crime. That can't go unpunished."
Hurant's six-month prison term is scheduled to begin soon, but an exact date was not immediately available. After leaving court, he addressed supporters and media outside, giving this statement:
I believe that consensual sex work between adults should be decriminalized and destigmatized. But that hasn't happened yet. My business was ultimately illegal, but it shouldn't have been. We must fearlessly fight for the rights to allow consensual adults to choose what they do with their bodies.