RIP: Soap Opera Digest Ending Print Edition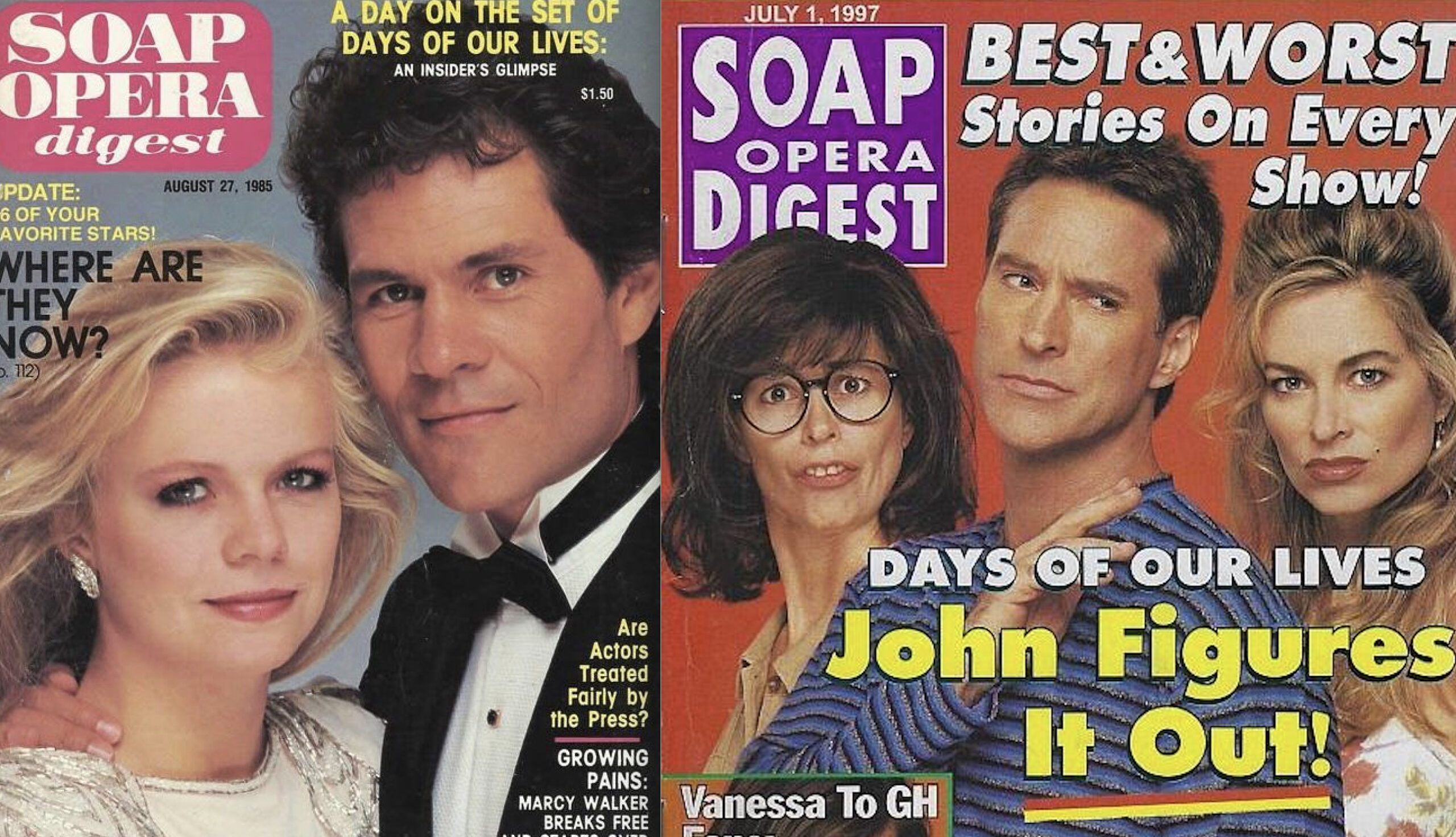 It's crazy to think that there's a print edition of any entertainment magazine still in existence, let alone a print magazine focused on a genre of television that's practically extinct. I suppose for the last decade, Soap Opera Digest was mostly filled with retrospectives and flashbacks of all the canceled soaps, while a few pages could be used for the three daytime dramas that are still on the air (General Hospital, Young And The Restless, Bold And The Beautiful), as well as Days Of Our Lives, which NBC put out to pasture on their dead streaming platform, "Peacock," last year.
Soap Opera Digest—which has been a sham publication for a while now, especially as it faced massive blowback from fans earlier this year when it didn't even bother to cover any of the news surrounding that Days producer who sexually harassed actors—is now officially over, via Variety:
The weekly print edition of Soap Opera Digest — the newsstand chronicler of daytime drama — is ending after nearly five decades.

Staffers were informed of the decision Friday, according to sources. A spokesperson for a360Media, the company that owns the brand, confirmed that the weekly edition is being discontinued. The company plans to continue publishing special print issues of Soap Opera Digest four times per year.

"Soap Opera Digest, like many other brands, is adjusting its print frequency and shifting more resources to digital to better accommodate its audience," the a360Media rep said in a statement to Variety.
[Variety]
SOD launched in 1975, and throughout the late 1980's, it was the magazine I discreetly perused in the Alpha Beta checkout lane while my mom unloaded the grocery cart and paid. I nervously flipped to the pages with news relevant to me (I only cared about Santa Barbara updates), and was careful to make sure no one saw me holding the magazine, since an 11-year-old boy who watches soap operas can only mean one thing…
SOD was even big enough to have their own televised award ceremonies in the 1980's and 1990's, which I had to record, just as I did Santa Barbara, using our VCR's ridiculously complicated timer system while I was at school and not home in the middle of the day. Even though many of the awards were bought and paid for by the networks, it was fun to see your favorite stars out of character and in "real life," as opposed to their usual roles in Salem, Pine Valley, Port Charles, etc. Some clips: