Ryan Rose Posts Public Apology To Ex-Boyfriend Ethan Slade
They broke up just last week, but Ryan Rose is already looking to make amends with ex-boyfriend Ethan Slade.
Ryan Rose may have already won Performer Of The Year, but will this public apology be enough to win back the love of his life?
I think he's being a little too hard on himself?!
Meanwhile, Ethan Slade was not pleased to see photographs of Ryan with other models: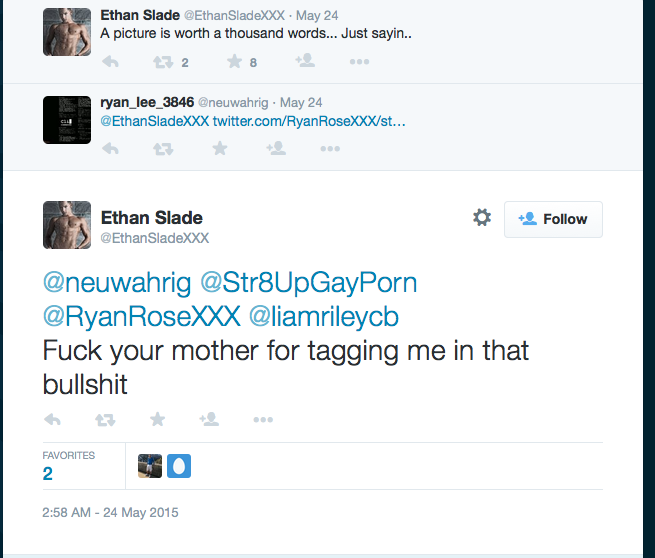 (For the record, Str8UpGayPorn never tagged Ethan in any tweets or photos; it appears that a fan tagged Ethan and then included a link to a retweet of Ryan's.)
Will Ethan Slade forgive Ryan Rose?