Sean Cody's Porter Denies Being Sean Cody's Porter, Then Outs Himself As A Dumb Racist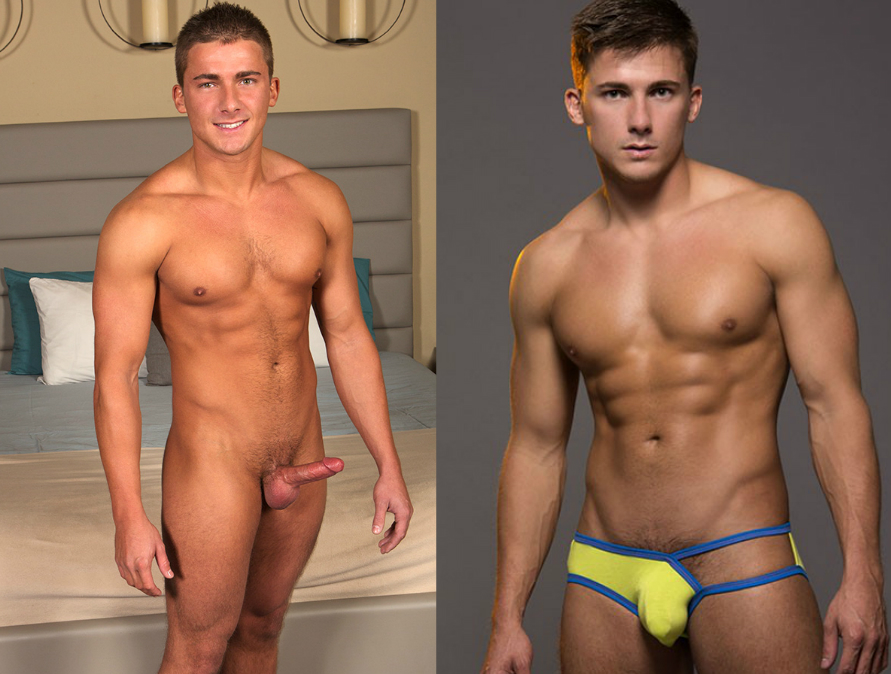 Today in Gay Porn Stars Being Dumb Racists On Social Media, it's Sean Cody bareback model/Andrew Christian bimbo Jacob Ford (a.k.a. Porter) being a dumb racist while answering a fan question about police brutality on ask.fm (of course).
On the one hand, of all the things to ask a gay porn star, why this? On the other hand, now that Porter/Jacob has outed himself as a racist idiot, it'll be that much easier to cross him off your list of favorite gay porn stars (unless you like jerking off to racist idiots):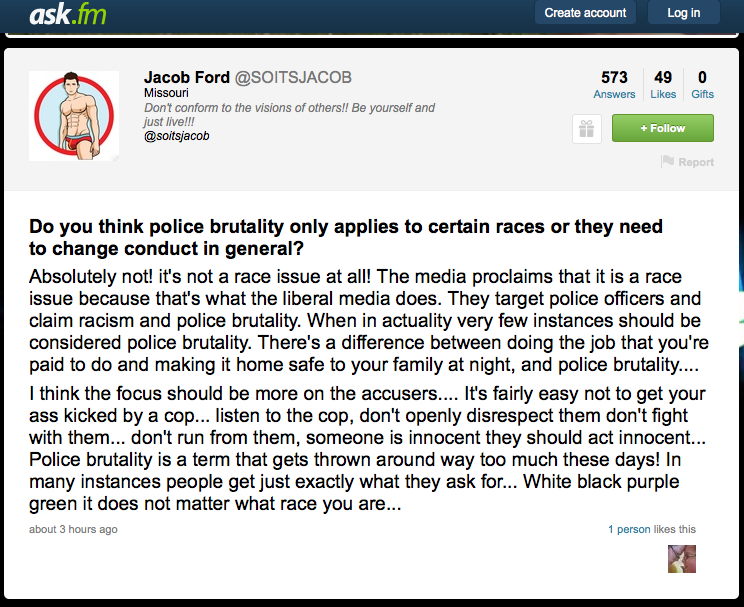 Like a lot of dumb racists who are too cowardly to admit their racist views, Jacob Ford's argument is couched in predictable conservative bullshit (I don't see color!), but even an underwear model with half a brain can read between the lines and identify Jacob Ford's racism.
Oh, and in addition to being a racist, Jacob Ford is also a liar:

Yeah, OK.
This is a really weird thing to lie about considering it's obvious, common knowledge amongst literally everyone that underwear model Jacob Ford is also Sean Cody's Porter. Then again, Porter was such a bad and forgettable Sean Cody model, you can't really blame him for trying to distance himself from the persona.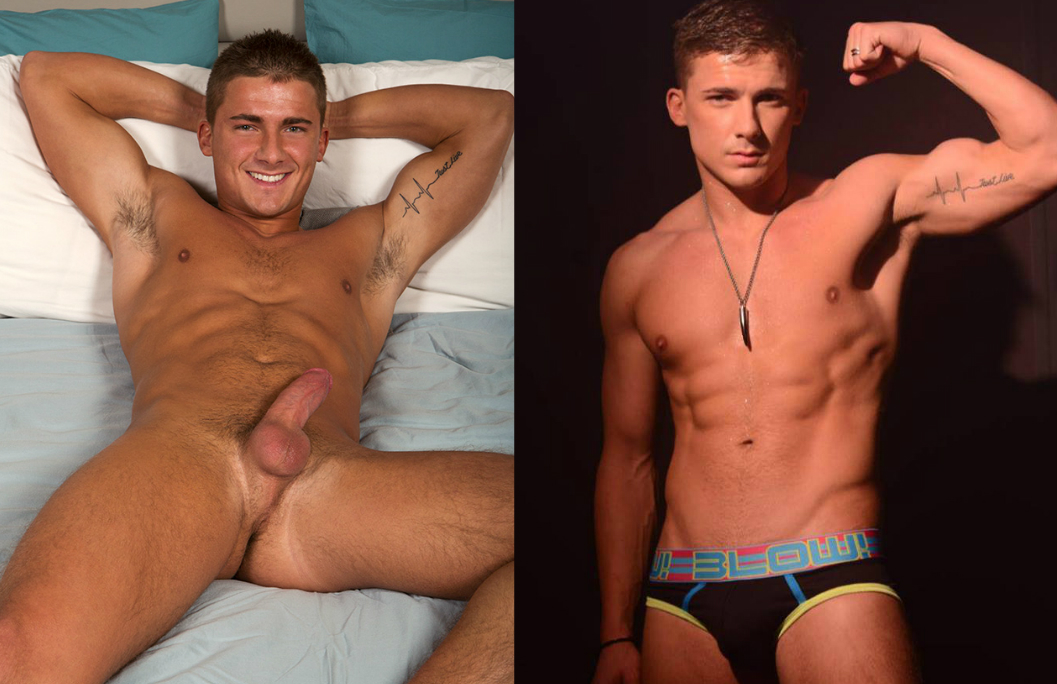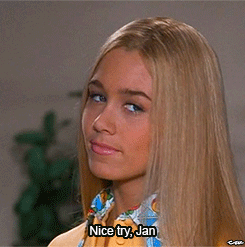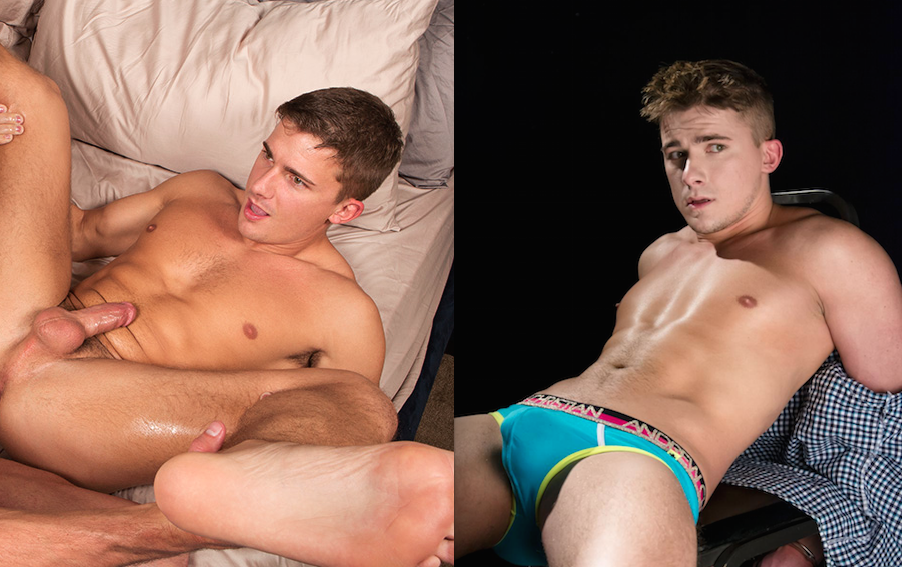 [Sean Cody: Porter/Jacob Ford]
ADDED:
Jacob/Porter has deactivated his ask.fm.