Exclusive: Sean Zevran Talks Philosophy, Barebacking, And Why He Prefers Working With Gay Men Over Straight Men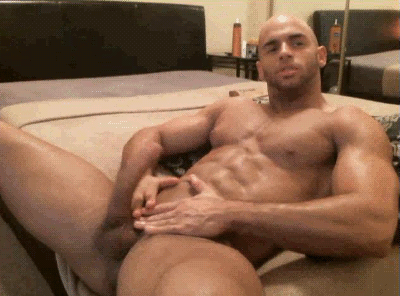 He's easily one of the most physically flawless gay porn stars to emerge in recent years, but Falcon's new exclusive Sean Zevran is a lot more than just a pretty face (and a pretty ass, and a pretty body, and a pretty cock). Underneath the physique is a philosopher and intellectual with a lot on his mind and a lot to say–and I'm thrilled Sean Zevran said some of it to me in this Str8UpGayPorn exclusive interview.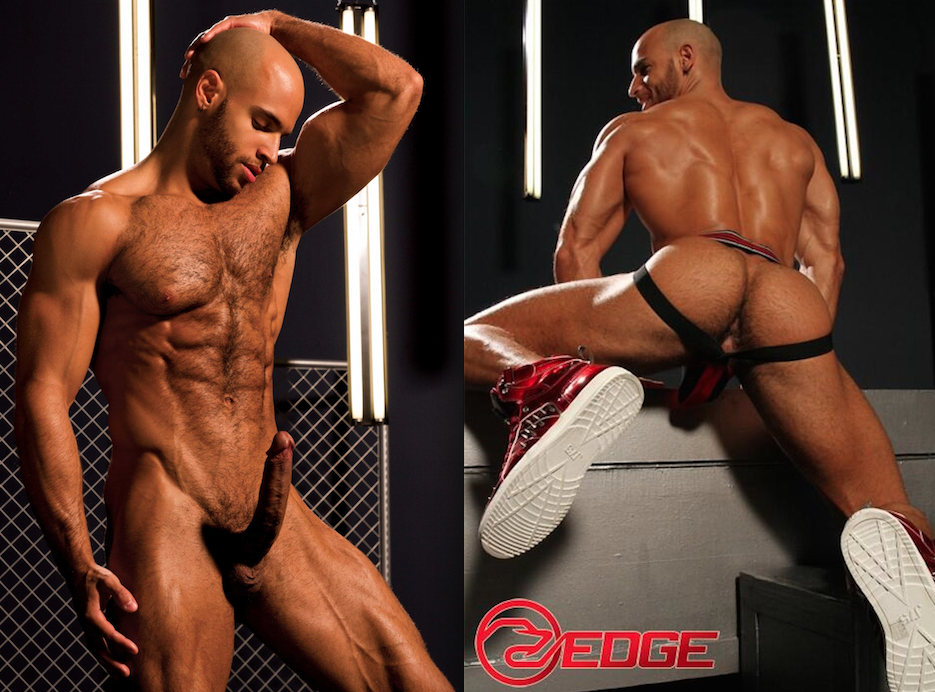 Str8UpGayPorn: Hi Sean! For those who don't know, give us some quick background info. Where were you raised, how old are you, and what's your ethnic background?
Sean Zevran: I was raised in the Piney Woods of East Texas, though I currently reside in Dallas, Texas. I'm 26 years old, and I'm half black and half white.
Have you always been in such incredible shape?
I don't think there has been a point in my life in which I haven't been physically active in some form or fashion: When I was a little kid, I would always run to get from point A to point B, never walking to get anywhere I had to go; I ran track and cross-country in middle and high school, and after high school I enlisted in the Marine Corps Reserve and started hitting the gym hard in college.
What role does porn play in keeping up your appearance?
I definitely became more self conscious when I got into porn, that's for sure. Being in the spotlight has exacerbated every physical insecurity I've ever had. This is a double-edged sword: on the one hand, it's motivation to push harder than ever inside the gym and maintain dietary discipline; on the other hand, it can be pretty stressful, especially when I know I have a scene coming up and I feel like I'm not looking my best.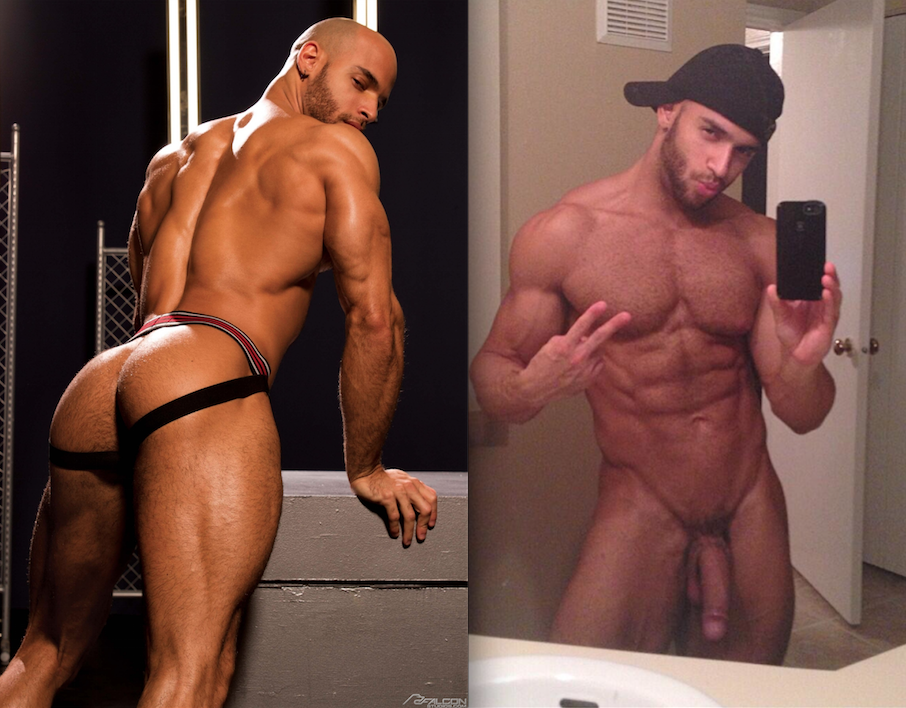 Do you ever get tired of being sexually objectified? Are people able to appreciate you for what's on the "inside"?
Well, as I mentioned, it can be pretty stressful anytime I have a scene, photo shoot or club appearance and I feel like I'm not looking my best. That can get tiresome, but I don't mind being objectified; it's the nature of the job. I just want to make sure I'm good at my job. I do get tired of the vitriol that gets thrown my way. People can be so hateful, and there's a lot of ignorance out there. I mean I knew this before getting into porn, but I guess I was a bit naïve in the sense I didn't expect it to be as bad as it is sometimes. There is still a stigma attached to the sex industry, and those of us in the industry have to put up with a lot of prejudice and stereotypes. And, of course, there is the familiar stereotype that most pretty people are stupid, despite data to the contrary floating around out there.
You seem pretty level-headed about it all. How do you not let it get it you?
One of the ways I deal with this is I've sort of taken it upon myself to use my life experiences and skills as a writer and a speaker to really reach out to the audience. For example, I have a BA in philosophy, and most people don't think about it this way but there is a philosophical element to the sex industry and the role sex plays in our society. The philosophy of sex is a topic dating back to antiquity, beginning with philosophers such as Plato, Aristotle and St. Augustine up to contemporary philosophers such as Kant, Freud and Russell, and today's notable philosophers of sex, such as Alan Soble and Judith Butler.
Some people don't realize that porn stars don't just pop up out of thin air without any background or personal history.
I have a diverse background. I grew up a country boy in East Texas, I served in the military, I have a degree in philosophy with a minor in economics; I've been a dancer, escort, porn star, and I've experienced all manner of things in between these two radically different cultures. I recently started a blog, JosiahJennings.com, which I operate under my real name, and I share my experiences and insights on a variety of issues. It's still a work in progress, but my hope is to provide a unique perspective of the sex industry and eventually branch out into other areas.
How did you get into the business? Did you apply to Randy Blue and other studios, or did people recruit you?
I had just finished up my last final back in undergrad school and a friend of mine by the name of Brandon Wilde—I'm sure most of your readers know him—he called me and told me that he had submitted my contact info and some of my photos to Randy Blue. Sure enough, Randy Blue called me that evening, and it wasn't long before I was being flown to LA to shoot my first scene.
How long were you there before moving over to Falcon?
After two years with Randy Blue, whose staff became like a family to me, I thought it had come time to branch out. I applied to many different companies earlier this year, and Falcon was the first to get back to me. After working with some of their models and staff and speaking to Chris Ward, I could immediately tell that Falcon and Raging Stallion were going to be my new home. I'm excited about what is to come.
Who do you think your best work was with during your time at Randy Blue, and what about at Falcon?
Well, I never watch my scenes, so I'm not sure from a consumer point of view. But I think I enjoyed working with Diego Sans, Adi Hadad, and Austin Wolf the most while I was with Randy Blue. At Falcon, it's way too early to tell. So far, only two of my scenes have been released. I think the ones I'm most excited about are my scenes with Luke Adams, Topher DiMaggio and Lance Luciano.
One of the big topics everyone still loves to argue about is "gay-for-pay" performers. How have your experiences been working with gay-for-payers? What do you think of the notion that straight guys shouldn't be working in gay porn and taking jobs away from actual gay men?
Yeah, it's been a big topic, and frankly people need to drop this issue and find something better to talk about. First, gay-for-pay performers aren't going anywhere. There is a market for gay-for-pay, and most of them are very good at their job. Now, as a gay performer, I prefer my co-workers to be gay, also. I feel more comfortable working with other gay guys. Having said that, however, I have never had a problem with any of the gay-for-pay performers I have worked with. I just say I prefer my co-workers to be gay because I am very flirty on set, and it helps me to better do my job when I can create some sexual chemistry. But gay-for-pay performers aren't taking jobs away from gay men; that's an asinine assumption. This is a trivial issue.

Earlier this year, photos of you having bareback sex were circulating on Twitter and the blogs. Did you post those with the intention to stir up debate, or did you just think they were hot pictures and not really mean anything by it?
I posted [those] mostly for shits and giggles. Yeah, I thought the photo was hot, but I knew once Twitter and the blogs got a hold of it that it would create a frenzy—everything from lust to moral outrage. It was all very predictable. Sometimes I get bored and like to antagonize the masses.
And what about barebacking in gay porn? Would you ever do it, and what do you think of its rise in gay adult films?
I've written at length about it in an article titled "Porn and Barebacking," but the short answer is I oppose barebacking in porn about as much as I oppose violence on television and in video games, which is very little to none. I think the focus should be on education and access to resources in our communities rather than condemning porn companies and models that decide to do bareback. I once had reservations about doing bareback porn myself, but in becoming more informed and with medical advancements like PrEP those reservations aren't as great and I don't rule out doing bareback in the future. Yes, I realize there is still risk involved and that PrEP is not a replacement for condoms, but I think that is a personal choice I should be able to make without moral condemnation.
I was gonna ask you about Truvada. What do you think of it?
This is another topic I've written about. Truvada as PrEP is an invaluable tool in the fight against HIV. Obviously, it's not intended as a replacement for condoms, but combating HIV/AIDS requires a multifaceted approach and this is a weapon we so desperately need. We need every tool at our disposal.
The mandatory condoms law in California looks like it'll probably pass later this summer. What do you make of government having this kind of control over an industry?
Well, government is involved in all economic activity, but I think many of the regulations of the sex industry—not just the mandatory condoms law—are poor governing. Porn companies are abandoning California in droves and the state is driving billions of dollars out of its economy. Though, that doesn't surprise me coming from California—it's the worst managed state in the whole fucking country. Of course I disagree with the law, but that's California's problem. I'm still employed.
I've heard some performers admit that having so much sex for work has desensitized them to sex in their personal lives. Has that been an issue for you? How do you keep things "fresh" and interesting in your personal life?
I don't know that I'd be having any more or less sex if I were not in porn than I have currently being in porn. I know people outside of porn that have much more sex than I do. It just so happens that sometimes my sex gets filmed and I get paid for it. I only film a few times per month, which doesn't significantly affect my overall sex life. So, that hasn't been a problem for me.
What is one thing you like to do sexually that you've never been able to do in one of your porn scenes?
For once, I'd love to have a guy that's wholly my type that's very into me as well and with whom I can be really passionate and not worry about some director telling me what to do every thirty seconds. That is, the director just films us going at it however we choose and there's not a bunch of stopping and going and retakes. Unfortunately, that's just part of the job; things don't flow nearly as smooth behind the scenes as they would seem in the final product.
You have performed as both a bottom and top, but do you have a preference in your personal life?
I definitely prefer performing as a bottom. It's much easier. Performing as a top is so physically demanding. Plus, I put a lot of work into my legs and ass and want to see them put to good use. In my personal life, I considered myself more of a bottom in the past, but now I'm not so sure. I'm definitely versatile, but I've hardly bottomed at all in the last few months. I tend to go through phases, though. Essentially, it just depends on chemistry.
Do you have a boyfriend now? What do you look for?
I do not have and have never had a boyfriend. I'm in love with the idea of companionship, but it hasn't happened so far. There are no particular qualities I look for in a partner. Looking for specific qualities and comparing every potential partner to some abstract ideal, I think, can be limiting. I try to be open-minded and just go with the flow. Of course, I have certain characteristics and physical attributes toward which I tend to gravitate, but I am not exclusively seeking out these things.
Is there any type of performance in porn that you absolutely will NOT do?
I'm not into fisting and watersports yet, but at the rate I'm going…sheesh. There's no telling what all I'll be into in a few years.
We'll be waiting to see what happens! Thanks, Sean!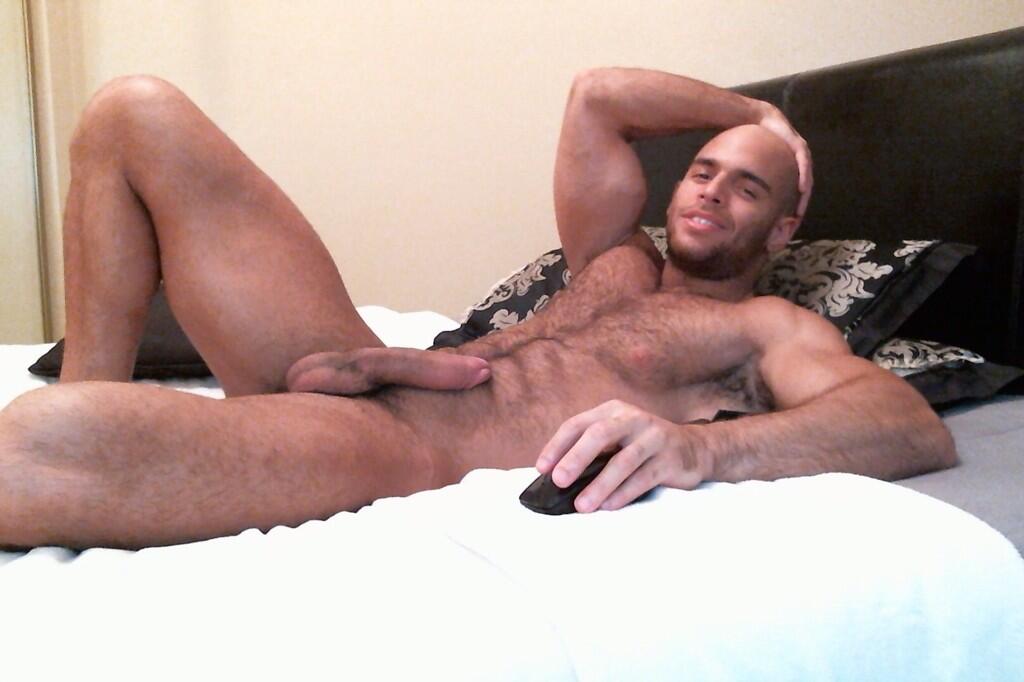 [Falcon Studios: Sean Zevran]