Sebastian Young Needs $30,000—For A Laptop
Today in Porn Stars Begging For Money On The Internet, gay porn star Sebastian Young needs a new laptop, but not just any laptop. Sebastian Young's desired laptop either has a diamond-encrusted keyboard or comes with a teleportation feature, because it's $30,000.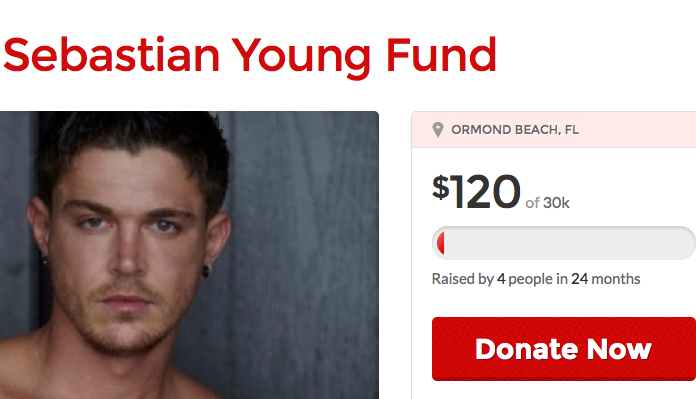 Surprisingly, Sebastian Young hasn't made $30,000 bareback bottoming for Dallas Reeves or Michael Lucas yet, so be sure to click here to give him all your money.
AND:
If a $30,000 laptop sounds weird, how about a $600 car for twink sensation Jessie Montgomery?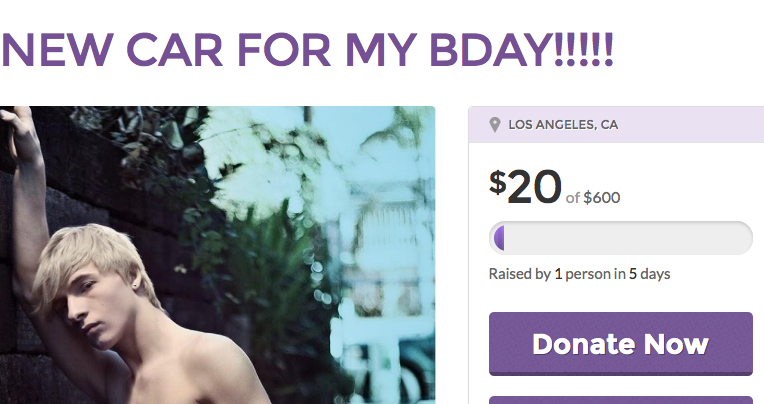 Did Jessie and Sebastian accidentally swap GoFundMe accounts?