Sexually Abused Goat Gets Her Day In Court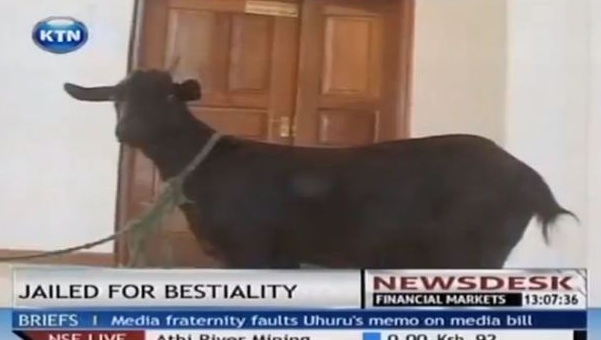 Katana Kitsao Gona, a 28-year-old Kenyan man, was sentenced to 10 years in prison for having sex with a goat. That goat, by the way, was present in the courtroom during Gona's sentencing. Good old fashioned Kenyan justice!
And while a 10-year sentence might seem like a long time for fucking a goat, it would've been worse had the goat been male. In Kenya, homosexuality is punishable by up to 14 years in prison.
[Metro.uk]