State Lawmakers Passing Anti-Drag Bills Previously Appeared In Drag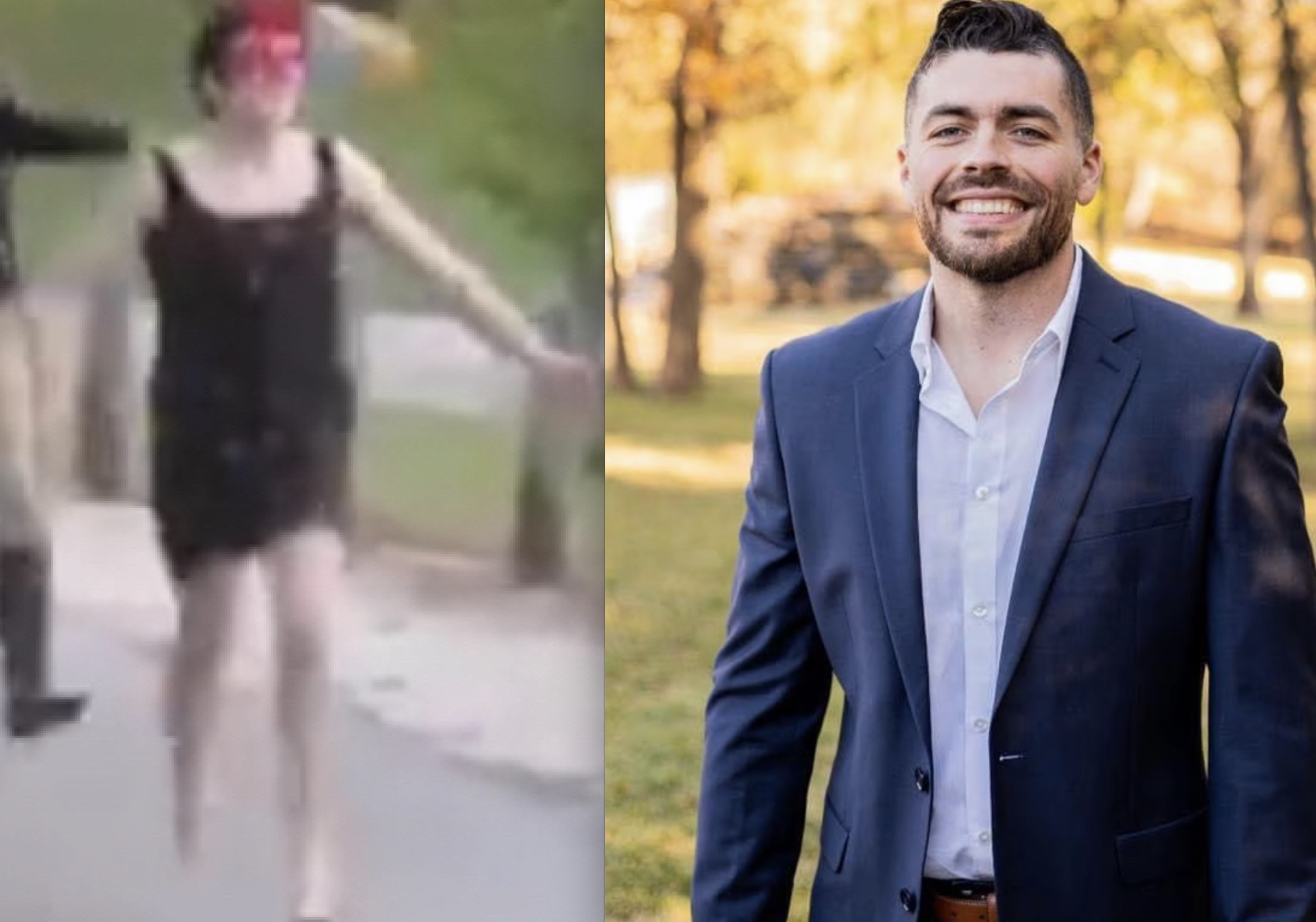 A drag queen turned Jesus freak and Texas state Rep. who's now trying to outlaw drag queens? Try to be surprised, via NBC:
A Texas lawmaker who authored a bill that would restrict drag performances appears to have dressed in drag himself while a student.

A video that surfaced on Twitter and TikTok this week appears to show Texas state Rep. Nate Schatzline, a Republican, skipping, running and dancing in a park while donning a black sequined dress and a red eye mask. At the end of the roughly 90-second video — which plays over the song "Sexy Lady" by Javi Mula — the four participants are named, including Schatzline, whose character is called "The Virgin."
[NBC]
Schatzline (the first syllable of his name is pronounced "shatz," as in, the past tense of "shits") is attempting to amend Texas' Business and Commerce Code to define a venue that hosts a "drag performance" as a "sexually oriented business." Because drag would be considered porn, any venue hosting drag shows "may not allow an individual younger than 18 years of age to enter the premises of the business." Here's the shitty Schatzline in his "virgin" drag:
Nate Schatzline has made his entire personality attacking the LGBTQ community, trans especially children, and vowed to ban drag shows in Texas.

Here is Nate… in drag. #txlege #iToldYouSo pic.twitter.com/Lq25Mx7cgY

— Michelle (@LivingBlueTX) February 28, 2023
And here's the former drag queen talking about a "prayer breakfast" and telling people that "all government comes from God." How many thousands of naughty step daughter and piss porn videos do you think are on his computer right now?
I enjoyed listening to @drtonyevans at the 88th Legislative Prayer Breakfast. He reminded us that Govt. was created by God, so we must seek Him in every decision. Join me in praying for our legislators for wisdom and courage as we continue to fight for Faith, Family, & Freedom! pic.twitter.com/5Pgs2otSbt

— Nate Schatzline (@NateSchatzline) February 23, 2023
Meanwhile, Tennessee's psycho governor Bill Lee is set to sign a law making drag illegal in his ass backwards redneck hell hole of a state, despite the fact that an old photograph has surfaced showing that Miss Lee herself was once…wait for it…a drag queen: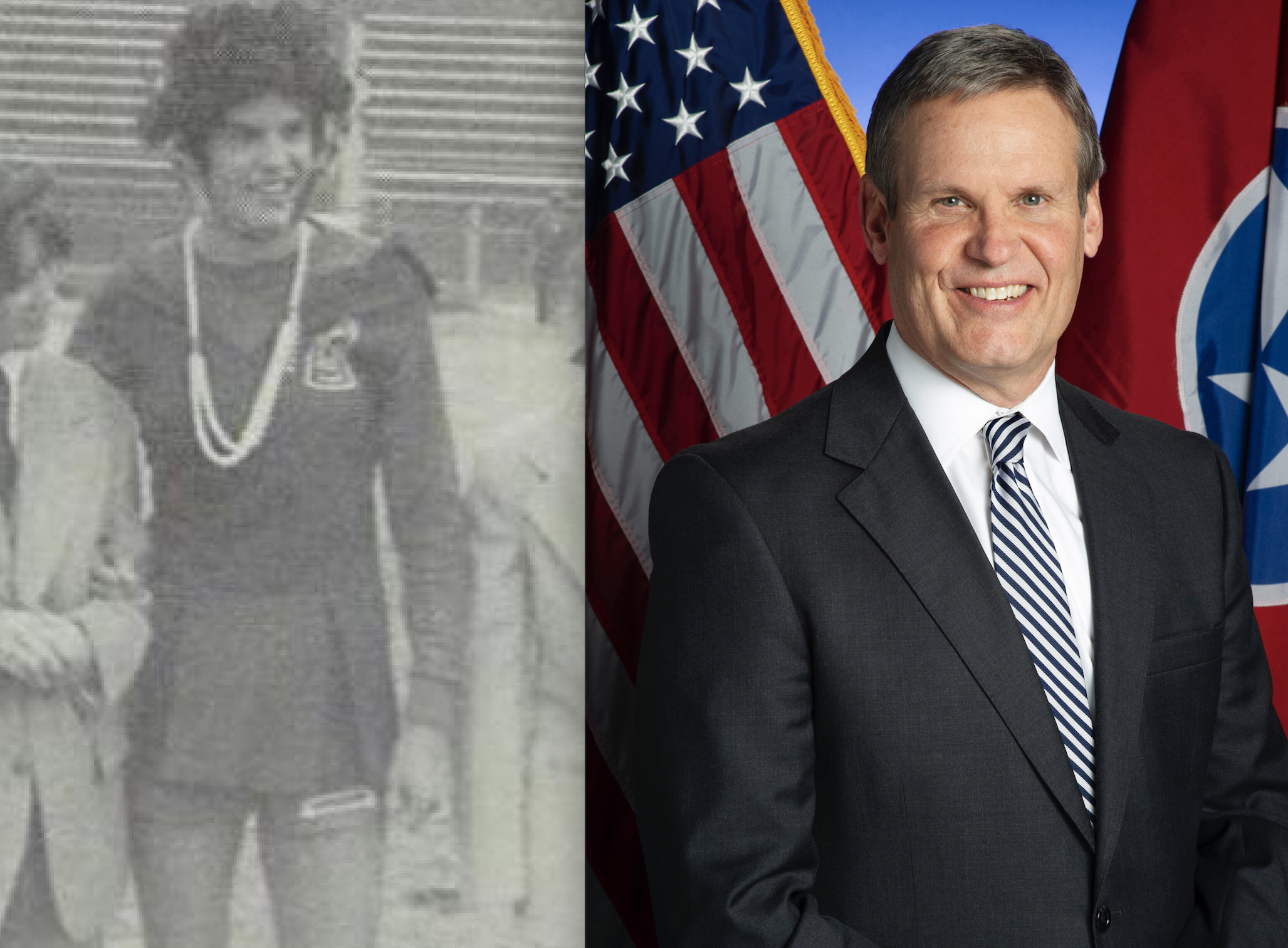 At least the Texas bigot was hot in a gay-for-pay douche kind of way. In or out of drag, Lee is a facially deformed, grotesquely ugly beast (and not in a good way). Via Tennessean:
Tennessee Gov. Bill Lee said Monday he intends to sign an anti-drag show bill into law when it reaches his desk, the first time he has publicly taken a position on the legislation.

The legislation bans "adult-oriented entertainment" that is "harmful to minors" from public property and places where they might be seen by children. The law specifically mentions "go-go dancers, exotic dancers, strippers" and "male or female impersonators" — the latter of which includes drag performers. Under the bill, a first offense would be charged as a misdemeanor and the second a felony.

Also on Monday, Lee said comparisons between the performances targeted in the bill and an old yearbook picture of him dressed in woman's clothes were "ridiculous."

The legislation does not ban all drag performances from public or non-age restricted venues, but does prohibit them if found to be "harmful to minors." The bill's Senate sponsor previously said it would be up to local prosecutors to determine how to apply the law. The bill's House sponsor, however, has suggested that any drag performance should be considered inappropriate for minors.
Make no mistake: The legislation is deliberately vague so that all drag (e.g., all gays, all trans people) can be targeted and criminalized. They want us dead.