The 2018 Str8UpGayPorn Awards Will Be Held On October 21st At The Avalon In Hollywood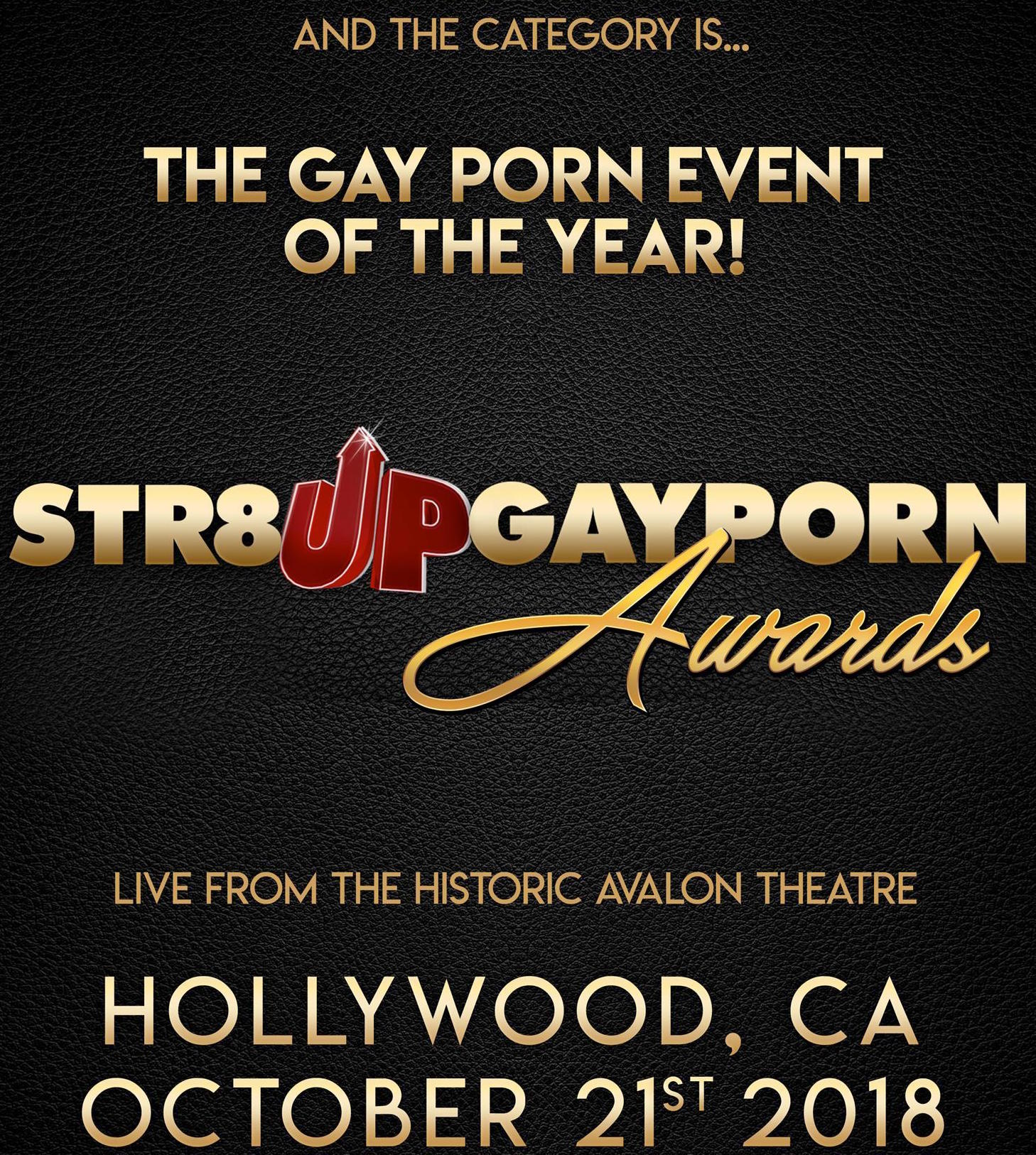 The upcoming Str8UpGayPorn Awards are a little over three months away, and today I'm able to share some of the first details. The 2nd annual ceremony will be held at the Avalon in Hollywood, California, and the date for the show is Sunday, October 21st. Red carpet and doors open at 7pm, and the ceremony begins at 8:30pm. Awards honoring the very best in gay porn over the last year will be handed out in over 25 categories (wait till you see some of the new categories that have been added this year), with winners determined by our panel of select judges, just like last year. There will also be several categories with winners determined by online fan voting. Nominees, host, surprise guests, and more will be revealed in the coming days and weeks both here and on the brand new Str8UpGayPorn Awards official site.
See you all on October 21st at the Avalon, and if you can't attend, the ceremony will be streamed live here on Str8Up, just like last year. Press release sent out today:
2nd ANNUAL STR8UPGAYPORN AWARDS TO BE HELD ON OCTOBER 21, 2018!

THIS YEAR'S CEREMONY WILL BE LIVE FROM HOLLYWOOD, CALIFORNIA AT THE HISTORIC AVALON THEATRE

LOS ANGELES, CA- Today, Str8UpGayPorn is thrilled to release the first official announcement regarding the 2nd annual Str8UpGayPornAwards. This year's much anticipated ceremony, honoring the very best in gay adult film, will be held on October 21st, 2018 at the historic Avalon Theatre in the heart of Hollywood, California. Red carpet and doors will open at 7pm, and the ceremony begins at 8:30pm. A special after party will be held upstairs at Bardot inside the Avalon.

Last year's show, hosted by iconic actress/comedienne Sandra Bernhard, kicked off Gay Pride in New York City and attracted the biggest stars and studios the gay adult industry has seen under one roof in years.

Str8UpGayPorn will be announcing more information about the 2018 ceremony in the coming weeks, including: nominees, host, sponsors, and some surprises which are sure to make this year's ceremony another night to remember.

Executive Producer Davyd Dixon says, "Zach and I are really excited about this year's ceremony, and while we are extremely proud of what a game-changing event last year's show was, this year's ceremony is shaping up to be even bigger. There are a lot of surprises in store, including some new categories, surprise guests, and much more!"

For information on limited sponsorship opportunities for 2nd Annual Str8UpGayPorn Awards contact Davyd@DavydDixon.com. Visit Str8UpGayPornAwards.com and Str8UpGayPorn.com for the latest announcements.