Straight Porn Star August Ames Refuses To Work With Male Performers Who've Filmed Gay Porn Due To "Safety" Issues: "I'm Not Putting My Body At Risk"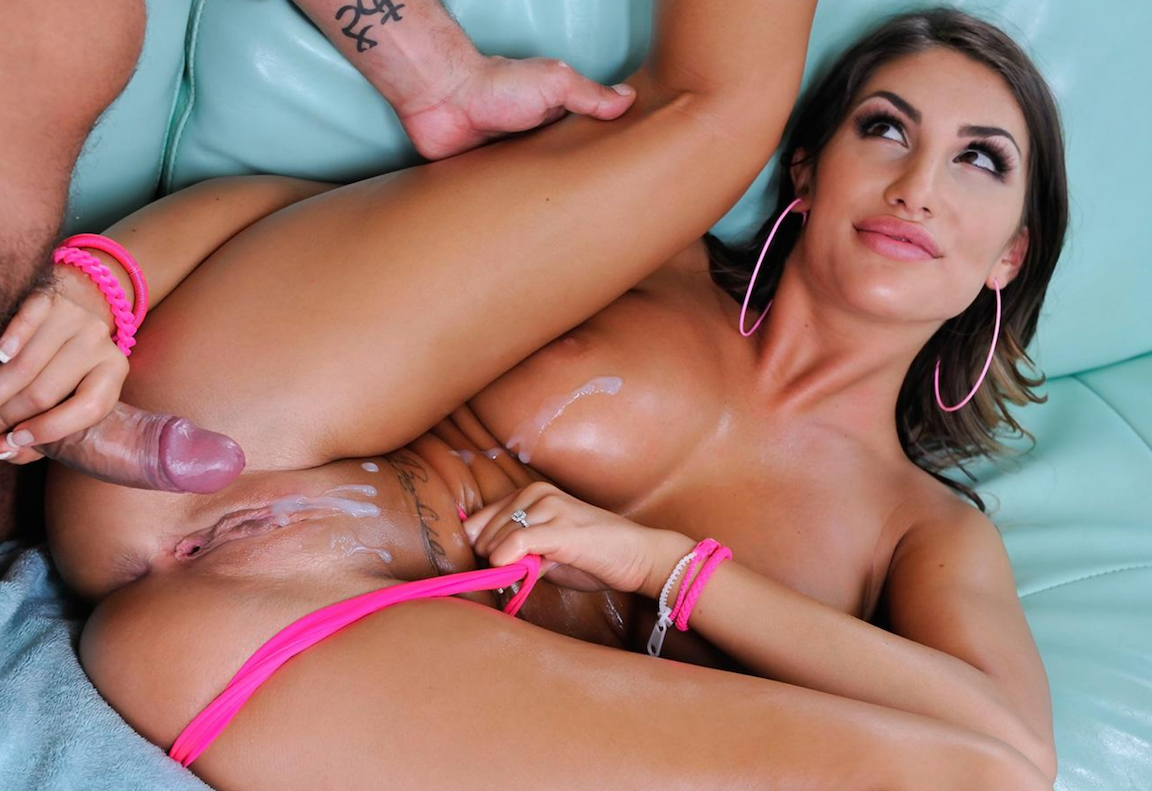 In addition to its systemic problems with racism, the porn industry also has a problem with homophobia, and yesterday's tweets from straight porn star August Ames are another ugly reminder of the outdated, bigoted, and ignorant beliefs still held by some in the porn industry.
Yesterday, August Ames—an AVN award winner who's been a hugely popular performer since 2013—stated that she pulled out of a shoot with straight porn studio EroticaX because her male scene partner had previously filmed gay porn: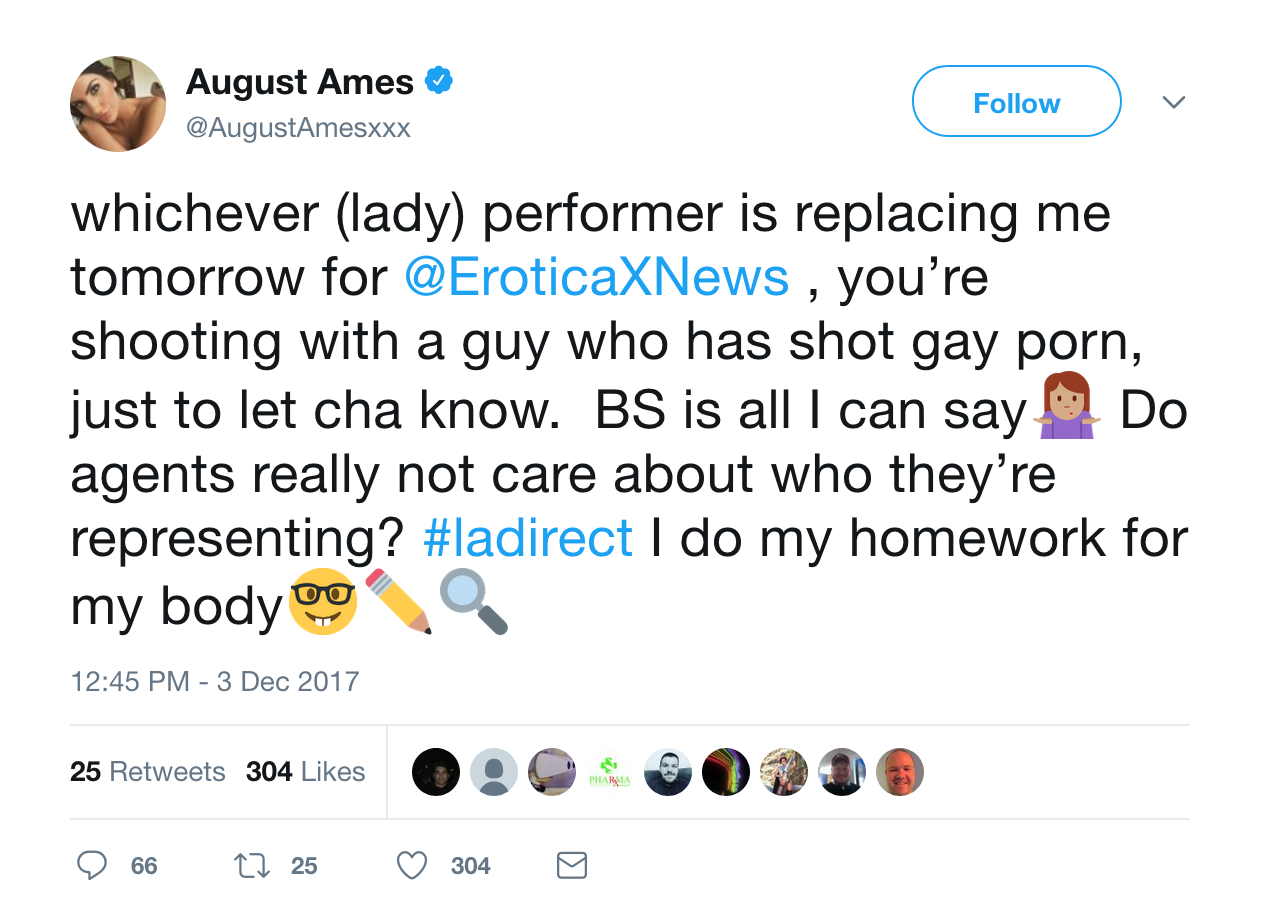 Ames did not name the male performer who has worked in gay porn, and neither has straight porn studio EroticaX, who is purportedly shooting the scene with him and another female performer today. Of course, the name of that one male model doesn't matter, as Ames has implied that every male model who has shot gay porn poses a risk to women in straight porn, while male models who have not filmed gay porn apparently do not pose that same risk.
Obviously, Ames is implying that performers from gay porn would put her at "risk" of contracting an STD, but given that all performers undergo STD testing prior to filming for EroticaX (and virtually every straight porn studio), her concerns for "safety" are ignorant at best, and homophobic at worst. When Ames was called out by a Twitter follower, she confirmed her homophobia by stating that she doesn't know what gay porn performers "do in their private lives" (as if she knows what straight porn performers do in their private lives?):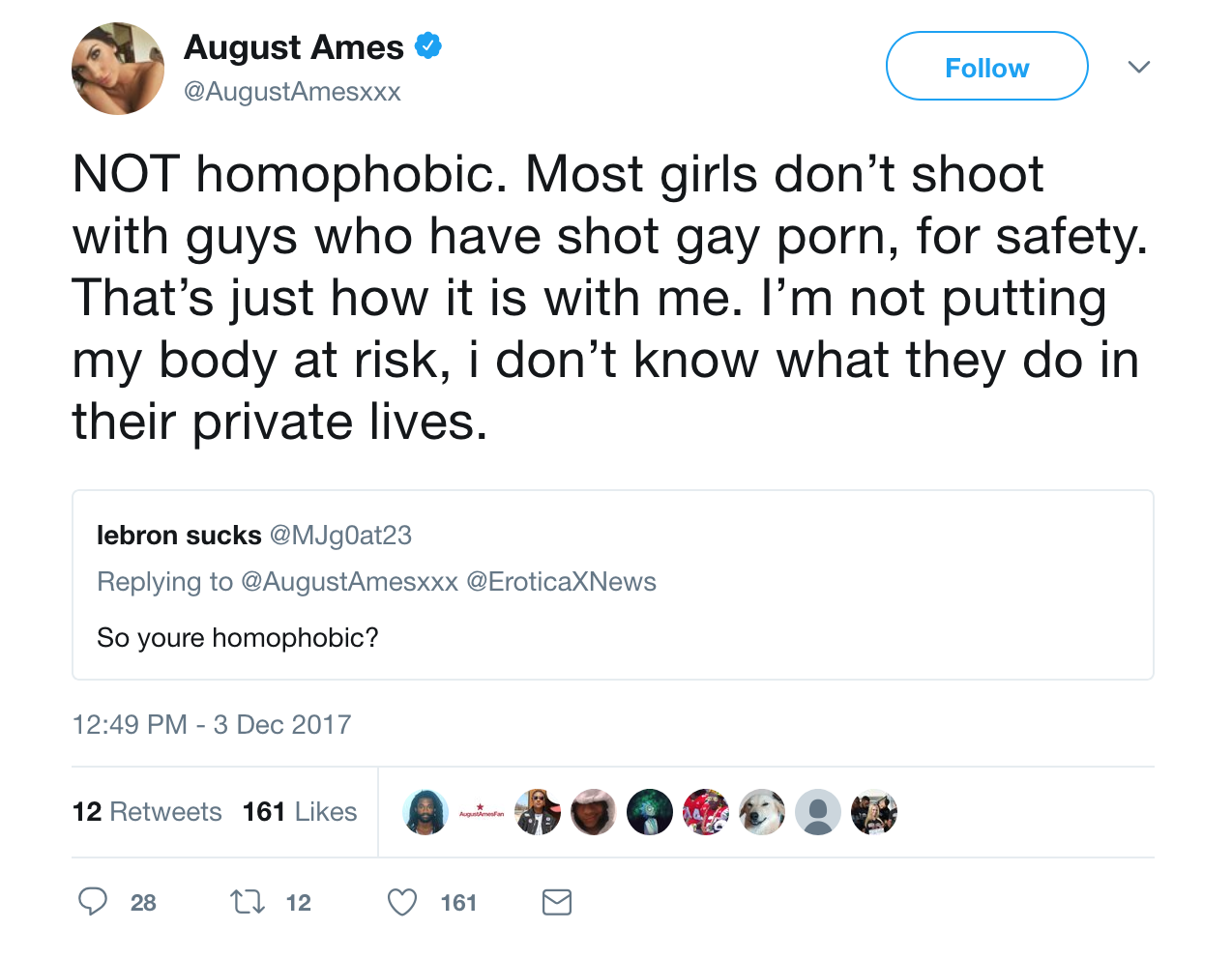 While Ames' homophobia has gone unchecked by many (so-called porn industry "news" outlets XBiz and AVN wouldn't be caught dead doing a story on homophobia in the porn industry), there are some straight porn performers who do not share in her beliefs, and they've spoken out against her, including performer Alexis Monroe: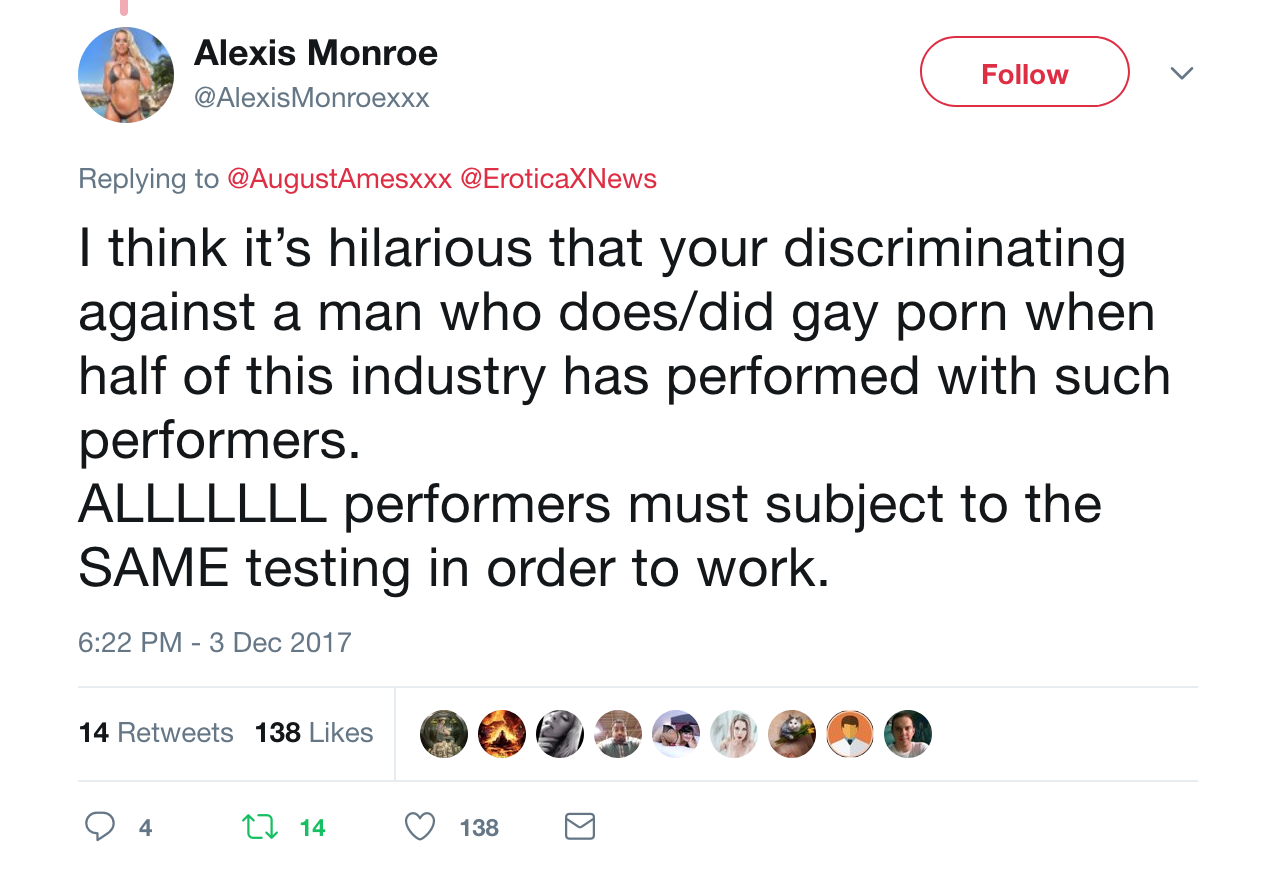 And on the gay side, ActiveDuty performer Princeton Price: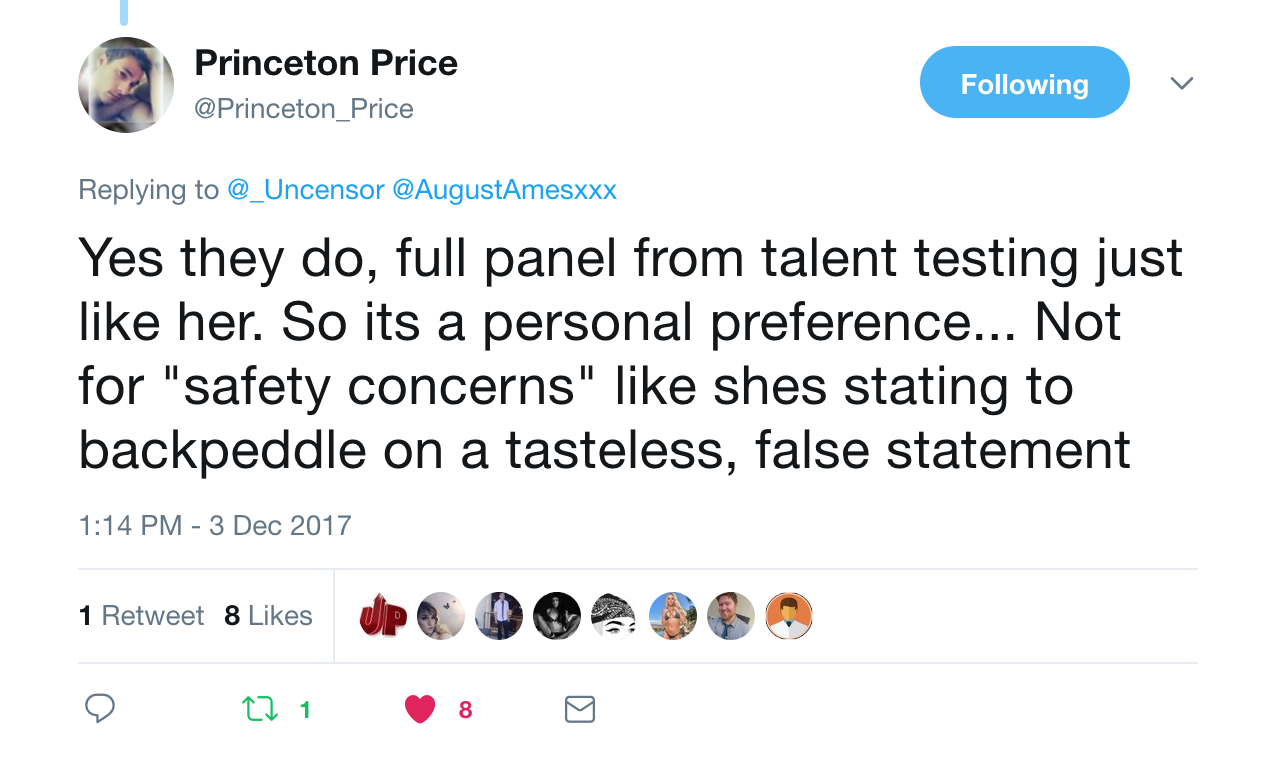 Str8UpGayPorn reached out to both Ames and EroticaX for comment on Ames' tweets, and Ames responded by saying that she had been "taken out of context." Her response came after an exchange between her, me, and Austin Wilde:
More and more gay porn performers have crossed over into straight and trans porn over the last few years without being discriminated against, so Ames' bigotry is thankfully not shared by everyone in straight porn, and the fact that EroticaX is hiring someone from gay porn is a good sign that Ames' idiocy is increasingly irrelevant. If a performer is qualified to work after agreed upon, industry-wide STD testing procedures and other standard hiring practices, that performer should be able to work for any studio, regardless of what genre of porn he or she has filmed in the past. If there's anyone who shouldn't be permitted to work in porn, it's people who spread misinformation and bigotry, like August Ames.