The Str8UpGayPorn Awards Will Be Hosted By Sandra Bernhard, Live From New York City

ACTRESS/COMEDIENNE/SINGER SANDRA BERNHARD WILL HOST THE 1ST ANNUAL STR8UPGAYPORN AWARDS!
CULTURAL ICON SET TO TAKE THE STAGE ON JUNE 22ND, 2017 IN NEW YORK CITY, KICKING OFF GAY PRIDE WEEKEND!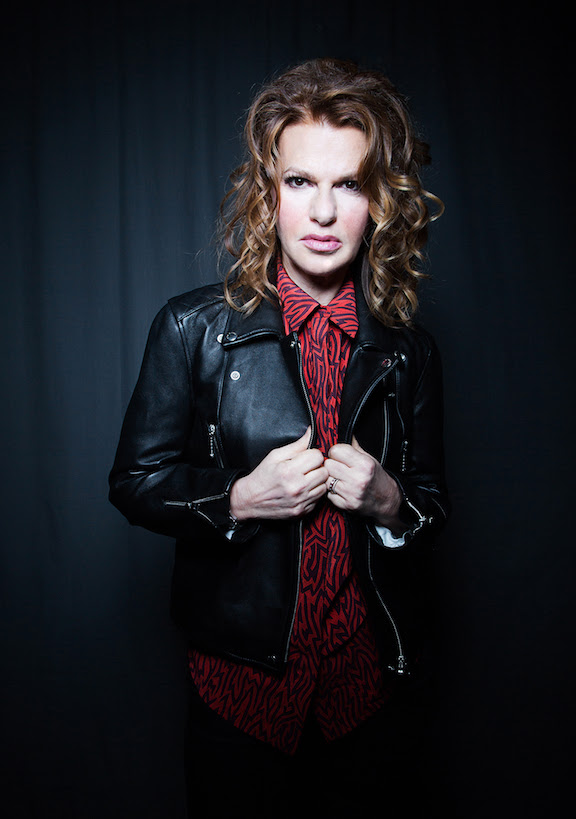 New York, NY— Str8UpGayPorn is proud to announce that the one and only Sandra Bernhard will host the 1st annual Str8UpGayPorn Awards, honoring outstanding achievement in gay adult film! Presented by Pornhub, the premier online destination for adult entertainment, the inaugural Str8UpGayPorn Awards will bring performers, fans, and surprise celebrity guests together for one unforgettable night. And as host, Miss Bernhard will be there to help celebrate the very best of the industry in this star-studded ceremony on June 22nd, 2017, live from New York City.
Bernhard says, "Sometimes you just get lucky, and someone says, 'hey, do you want to put yourself out on a limb and go crazy?' No one will be the wiser, and you might end up falling in love, hence, me hosting the Str8UpGayPorn Awards. Yes, it's so right!"
The Str8UpGayPorn Awards ceremony serves as the unofficial kickoff to Gay Pride weekend in New York City, a perfect pair of events given that for decades, gay adult film has been an unspoken champion of gay rights and has opened the door for social and equal acceptance of gay people around the world. Gay pride and gay sexuality go hand-in-hand, and the Str8UpGayPorn Awards will pay tribute to the stars of gay adult film, many of whom are sexual role models for gay men.
17 categories spotlighting the very best gay adult film nominees will be recognized at the Str8UpGayPorn Awards on June 22nd, and winners will be solely determined by a carefully selected group of esteemed judges from the world of gay media and gay adult—and even the fans themselves. Awards will be handed out to the year's Best Performer, Best Feature, Best Studio, and many more from unique categories that only Str8UpGayPorn could concoct. The complete list of nominations will be announced on April 11th, along with ticket sales and the venue announcement.
Corey Price, the Vice President of Pornhub says, "It's a fabulous honor to officially sponsor the Str8UpGayPorn Awards. June 22nd will be a night to remember as we celebrate and recognize the outstanding achievements in gay adult film, and ring in Gay Pride weekend in New York City. We're especially excited about Sandra Bernhard hosting. There are few performers more qualified, and even fewer who can light up a room quite like she can."
In three short years, Str8UpGayPorn has become the most widely read—and most widely commented-on—gay adult entertainment news site online, breaking national and international news stories on gay adult film stars that have led to the site's crossover success. Str8UpGayPorn's exclusive news stories have been featured on and credited by outlets such as: VICE, Los Angeles Times, TMZ, and more. Last year, Str8UpGayPorn swept the gay adult industry awards circuit by taking home the "Best Blog" award at every single show in the United States, and even one in the U.K.. The obvious next step for Str8UpGayPorn was to celebrate the industry in an out-of-the-box and one-of-a-kind way, like only it can.
Str8UpGayPorn editor Zachary Sire says, "Given all the Str8Up coverage on the evolving intersection of sex, news, entertainment, and porn, having a show like this where we can celebrate everyone in such a fun and high profile way was a clear choice," adding, "and as a lifelong fan of Sandra Bernhard's, I am literally dying that she is hosting our show. It's a dream come true, and I just hope I can stay alive through June 22nd!"
In addition to the live ceremony attended by fans, gay adult entertainers, and special guests on June 22nd in New York City, the Str8UpGayPorn Awards will be streamed LIVE on Str8UpGayPorn.com. Stay tuned for more announcements regarding this special event, and visit Str8UpGayPorn.com for the latest news, nominations, ticket info, and updates on the awards ceremony, as well as the latest from the gay adult entertainment industry.